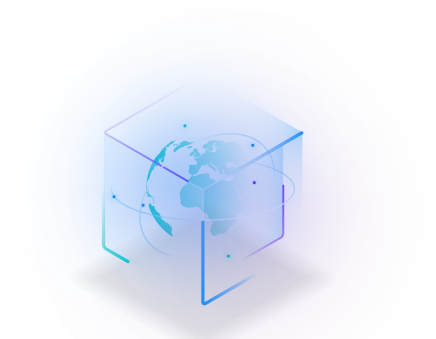 Decision technology on-demand
This recap highlights two new time saving features, helpful resources, webinars, and articles designed to deliver an impact. Here's a quick key to help you navigate this content:
New Features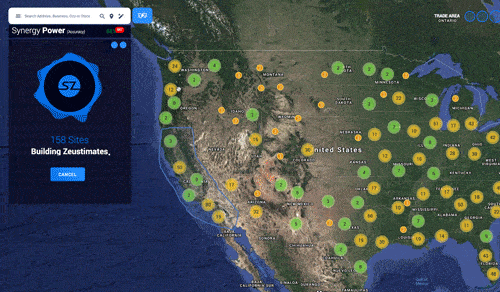 Whitespace Analysis: Multi-Location Sales Forecasting in Seconds
Instead of selecting individual locations one by one, lasso as many as you want at once to view projected sales revenue for each location. Whether you want to predict future sales at competitor locations, analyze market saturation, or identify easy ways to outperform existing competitor locations, SiteZeus gives you the intel in seconds.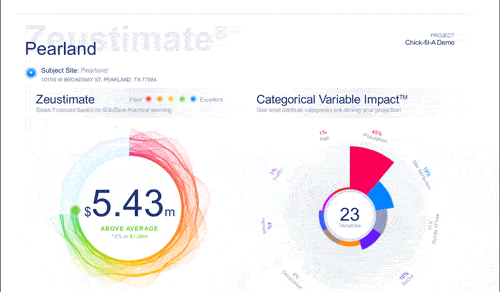 Zeustimate™ SitePak Report
We've upgraded our Zeustimate Report, also known as our sales projection report. Now, instead of just seeing the Zeustimate breakdown by revenue type, you can also see which other similar sites match the prospect site. Also, to better understand the projection you can see a categorical breakdown of variables that impact that sales projection. These beautiful reports take approximately 3 seconds to produce.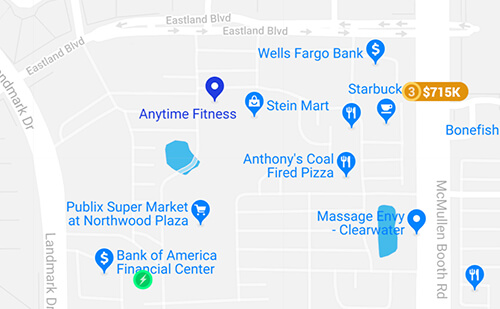 Google Points of Interest Icons
Users can now visualize points of interest on the map in any map view. Zoom far enough into the map to find these automatically loaded on the map for faster analysis. From a distance you can see the category that the POI fits in.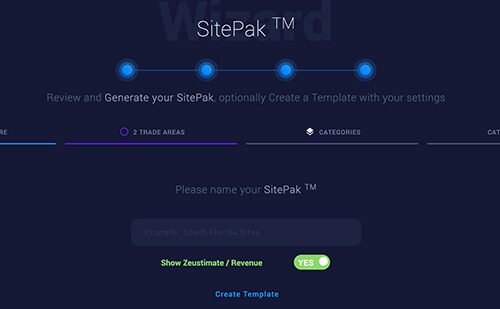 Revenue Toggle: Hide Zeustimate revenues on select reports
Now part of select reports that display forecasted sales, the Report Revenue toggle will allow you to hide revenue in your chosen SitePak. Your selection can be saved with report and presentation templates for one-time automation.
Want to see more?
Webinars & Resources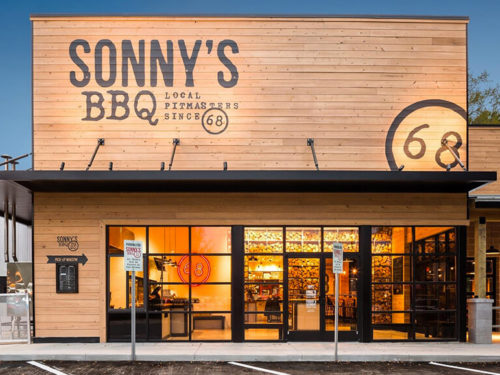 For 50 years, Sonny's BBQ local pitmasters have served barbecue slathered in Southern Hospitality to millions of guests in America through its locations spanning the Southeast. Today, many of the older locations are now in markets where populations and demographics have shifted. Sonny's is now using SiteZeus' software solution to analyze the performance of existing restaurants, as well as to provide location intelligence for new locations as the brand grows.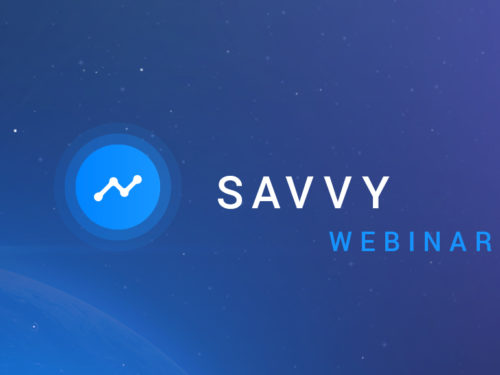 Enjoy the SiteZeus Savvy webinar as Keenan Baldwin and Daniel Black of SiteZeus, showcase our new cloud-based platform. If you're an emerging brand, a broker, developer, or municipality looking to better understand the variables that drive site performance, you won't want to miss this!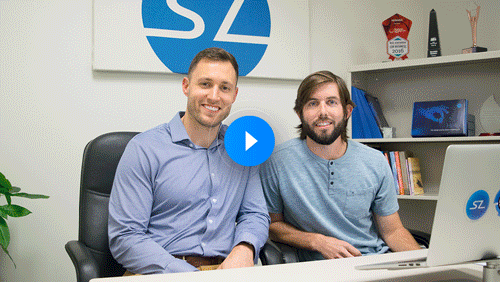 Enjoy the 6th edition of "Does data have a seat at your table?" focused on the addition of Spatial.ai, which tracks 8 billion conversations and has close to 100 social segments available in SiteZeus. Learn how GeoSocial data differs from Psychographics, and enjoy a live demo showcasing how easy it is to find your customers and understand their behavior.
Featured Articles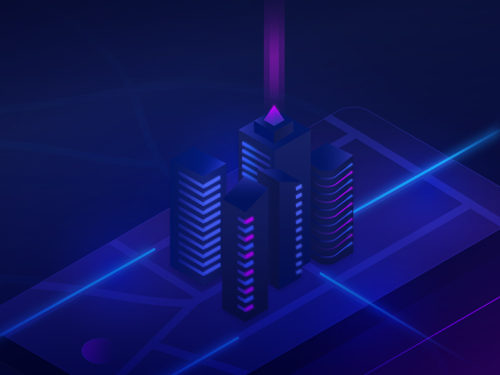 Retail chains that are benefiting from the tech revolution sweeping through the location intelligence industry owe a big thank you to Steve Jobs. Smartphones that millions of people now carry with them everywhere are allowing retail brands to capture more data and insights on consumer behavior and travel patterns than ever before.
SiteZeus on the move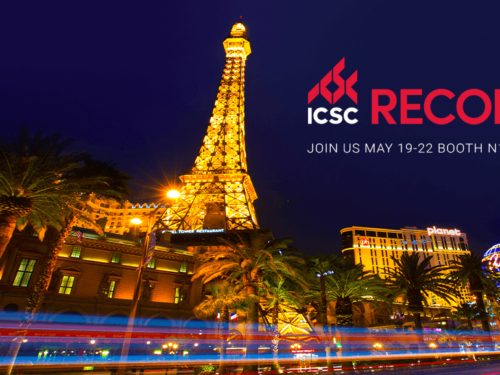 RECon is THE convention of the year for the real estate industry. This event is designed for emerging retailers and technology pioneers to connect. At the conference, you will be able to listen to keynote speakers, learn about the latest trends, grow your business, make deals, and more.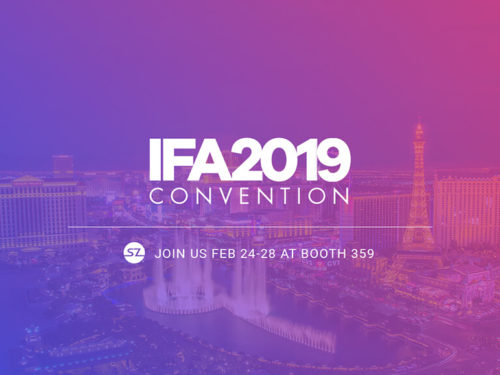 For a limited time, SiteZeus is offering new Savvy subscribers a free value-pack to kickstart their models. Savvy is a new SiteZeus platform designed for emerging brands, brokers and developers. Models will come injected with three free UberMedia geofenced locations as well as Spatial.ai's GeoSocial behavioral data, at half the cost.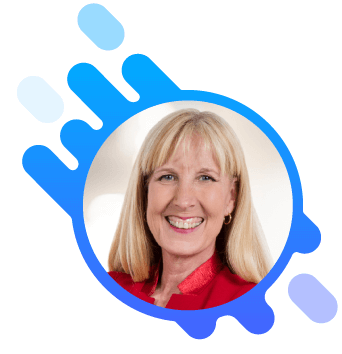 Episode 014, March 12, 2019
014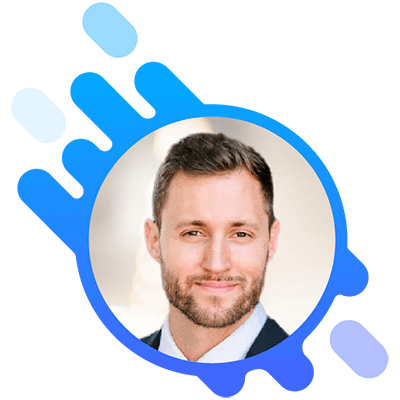 Episode 013, February 27, 2019
013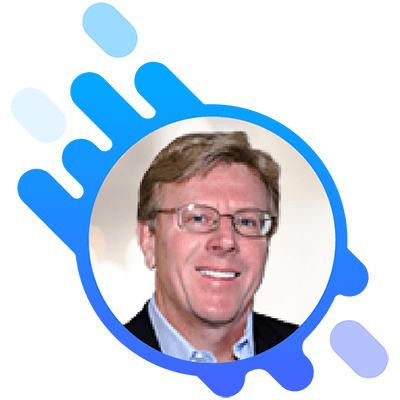 Episode 012, February 13, 2019
012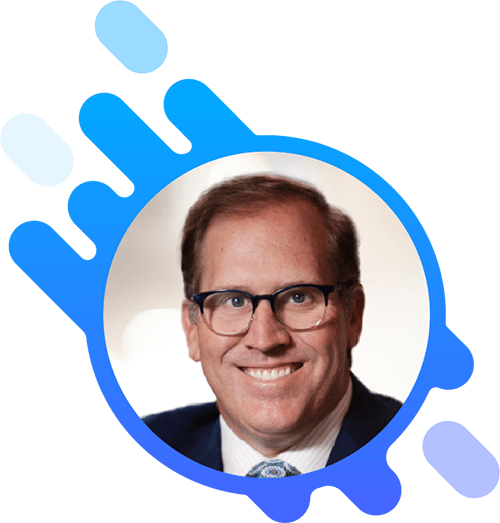 Episode 011, January 30, 2019
011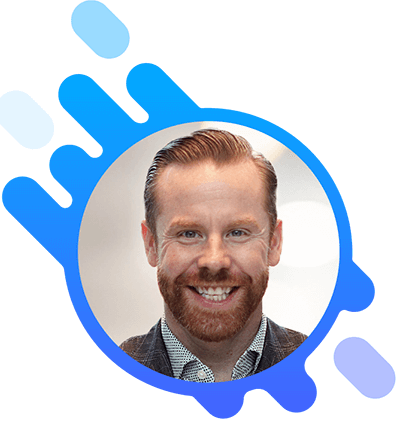 Episode 010, January 14, 2019
010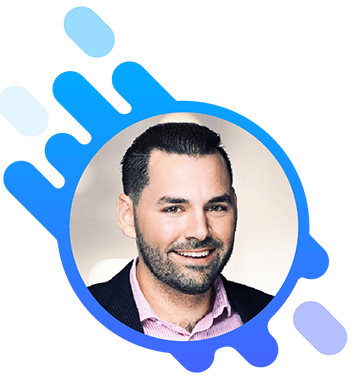 Episode 009, January 2, 2019
009