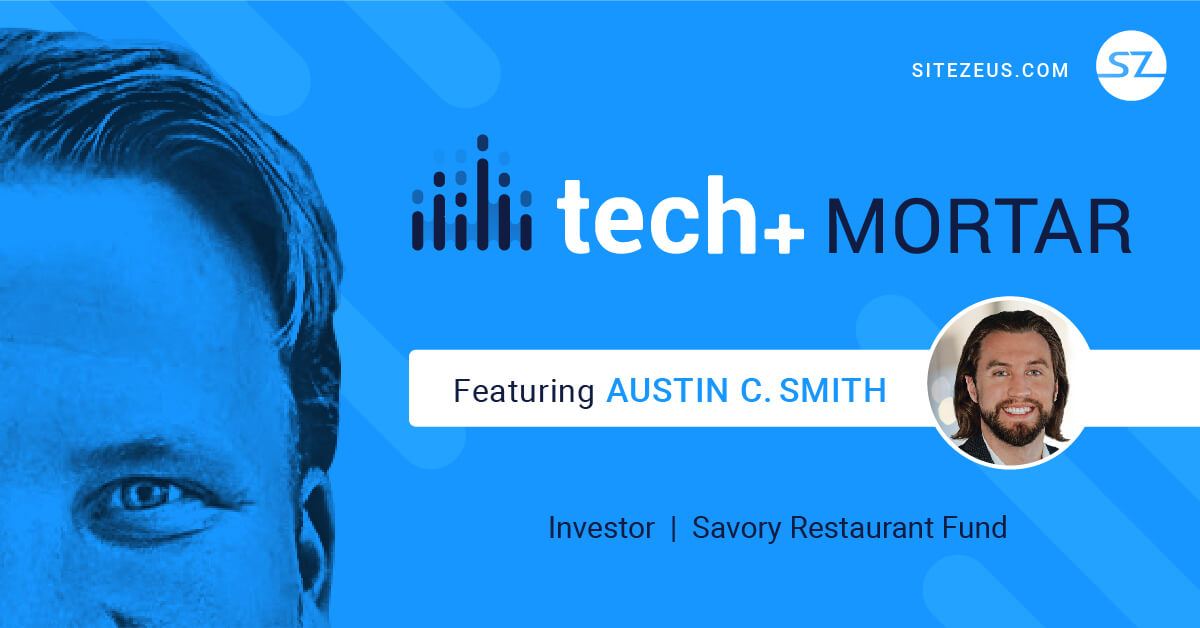 Tech + Mortar Episode 031, August 5, 2020
Austin Smith, Savory Fund
Talk Highlights
People are what makes or breaks a brand
Learning from others' stories and best practices in the restaurant industry
Focusing on creating happy employees will, in turn, create happy customers
Speaker Bio
Austin's career an operator at Four Foods Group's first location opened with Kneaders Bakery and Cafe. He was able to experience first-hand the operational side of restaurants, something that many other investors do not have. Austin was one of Four Foods Group's first employees and was able to help grow the brand from the ground up. While there, he led the acquisition and integration of many food and beverage brands and developed over $100 million in commercial retail real estate.
Austin now serves as an investor with Savory Restaurant Fund, which is partnering with high potential emerging restaurants to facilitate their growth into multi-unit brands.
Show Notes
0:43 - Austin's story with Four Foods Group
2:43 - What he wishes he knew about the food industry at the beginning of his career
4:15 - The importance of building a strong relationship with partnerships
5:02 - The order of focus that should be given to investors, customers, and employees
8:35 - How Four Foods Group encourages tenure for employees
12:25 - Austin's favorite part about working with restaurants
15:15 - How restaurants are pivoting for post-COVID new norm
19:30 - Austin's take on the future of third-party delivery
20:20 - Restaurantology Conference
20:26 - Rapid Fire
Did you enjoy this post?
Give it a star rating to help us bring you great content!
Average rating / 5. Vote count: