Real estate industry veteran strengthens SiteZeus investment Group & Board
Addition of Lee Arnold Jr. to the investment group & Board bolsters an already impressive cast of advisors
Tampa, FL – January 21, 2016 – SiteZeus has added a strategic member to its investment group and board of directors, Lee Arnold Jr. Mr. Arnold bolsters an already impressive line-up of Board Members that serve as advisors to the executive team, including Chris Sullivan of Bloomin Brands & Steve Roberts of Restaurant Magic.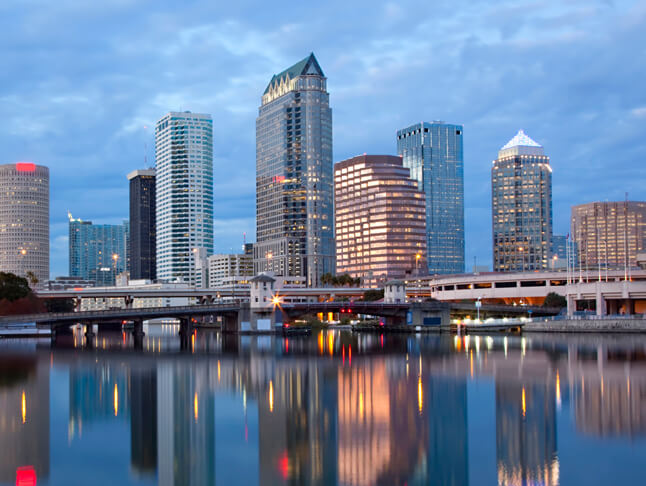 Mr. Arnold founded Arnold Associates in 1974 turning it into one of the region's largest commercial brokerage firms over the next 40 years. Ultimately, Arnold Associates became ColliersArnold which served Southwest, Central & Northwest Florida under the Colliers brand.
Recently, Mr. Arnold sold his stake in the company back to Colliers International and will continue to serve as CEO & Chairman of the Board.
Mr. Arnold's plethora of experience & vast network within the real estate community comes at a very timely point as SiteZeus prepares to launch two new tiered versions of their product later this year. Details of the new tiered product were not disclosed other than there is a greater focus towards the brokerage, Landlord & developer segments of the real estate industry.
Since it's official launch in May 2015 SiteZeus has already begun to make some waves as a blossoming leader in the Location Intelligence community, recently noting that they are closing in on 30 client brands for the enterprise level product, coined SiteZeus Synergy. Recent adopters include: Blaze Pizza, Sonny's BBQ, Tin Lizzy's Cantina, & Little Greek.
About SiteZeus
SiteZeus is a predictive modeling platform that helps multi-unit brands with location-based decisions. The location intelligence platform is powered by A.I. to create fast and accurate predictive models. Brands leverage the platform to make confident, data-driven decisions to solve for infill expansion, greenfield growth, remodel analysis, relocation analysis and closure analysis. For more information around how SiteZeus' A.I. platform can help your company grow, contact info@sitezeus.com.
Did you enjoy this post?
Give it a star rating to help us bring you great content!
Average rating / 5. Vote count:
No votes so far! Be the first to rate this post.