SiteZeus® expands team with seasoned retail analyst
SiteZeus welcomes former Toys R Us Director of Real Estate Strategy and Specialty Retail, Larry Salinas, as Business Development, Sales Engineer
TAMPA, Fla. (August 2, 2018) — SiteZeus, a leader in location intelligence technology solutions, today announced it has hired Larry Salinas as its new Business Development, Sales Engineer. In addition, Salinas will leverage his years of experience as an end user in the retail industry to help SiteZeus refine its products and improve on functionality that can better serve client needs.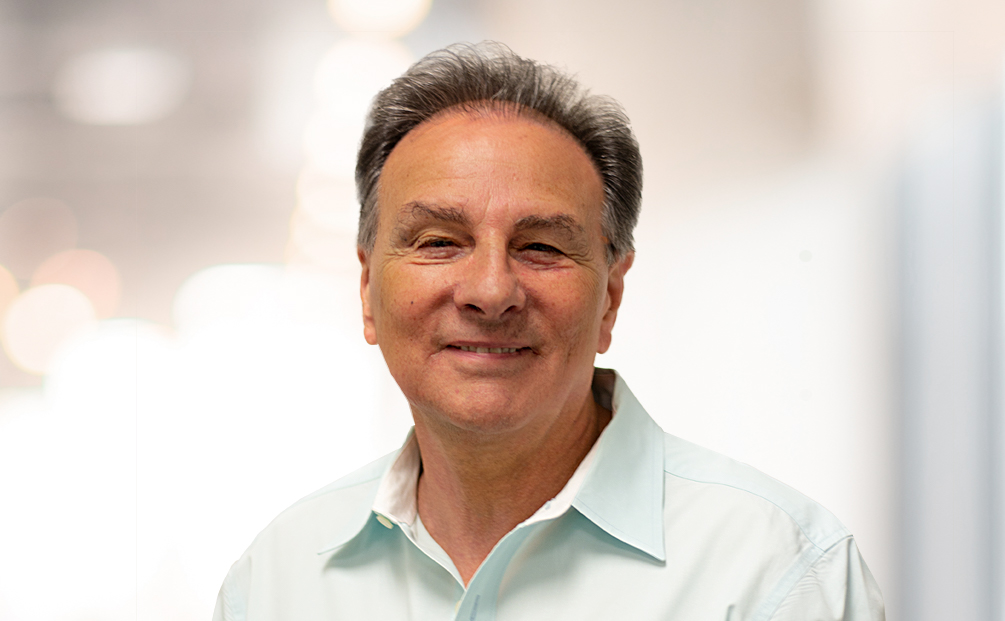 Salinas is a seasoned veteran with a career that spans more than 35 years in retail sales forecasting and analysis. Larry spent the past decade working at Toys R Us, most recently as Director of Real Estate Strategy and Specialty Retail. Prior to that he worked as a research analyst at Whole Foods Market. Salinas also holds a BS in Accounting/Business from New York Institute of Technology – Old Westbury and an MBA in Executive Management from St. John's University.
The most exciting thing about Larry joining the SiteZeus team is the experience he brings to the table. Across his career he has had the opportunity to start from the ground up with location intelligence and has seen firsthand how it has continued to evolve over time,"
said Keenan Baldwin, SiteZeus Co-founder and Co-CEO. "So, having an individual who has the ability to introduce the industry to new approaches is a huge benefit to our team."
Ironically, it was Salinas who first approached SiteZeus about bringing the company's location intelligence solutions to Toys R Us. "SiteZeus is the next big advancement in sales forecasting and analysis. I am very impressed with the platform and what it does along with its simplicity, transparency and flexibility," said Salinas.
It is great for the beginning analyst who doesn't have a lot of experience, because one pin in the map gives you a forecast. It's also robust enough that an experienced analyst can challenge it to do more."
Salinas wanted to upgrade the custom sales forecasting model that he had created at Toys R Us which relied heavily on manual inputs with the automated machine learning of SiteZeus. Ironically, one of the ripple effects of the Toys R Us liquidation is that it opened the door for Salinas to come and work for SiteZeus.
"Larry is one of those rare finds in the retail real estate industry," added Tyler Carlson, Vice President Sales at SiteZeus. He has been a part of the evolution of site selection analytics from literally drawing maps with pen and paper with manual inputs in analog systems to machine powered analytics that exist today. "Never have I seen an individual who has so much experience and at the same time is so open to new technology," said Carlson. "Larry knows this is the inevitable path for site selection analytics and he wants to be a part of it."
About SiteZeus
SiteZeus is a location intelligence company using fast, accurate predictive models to help emerging and established multi-unit brands enhance their market planning. Companies across multiple industries utilize the platform to confidently expand and optimize their portfolios for maximum revenue.
SiteZeus combines a brand's store-level information with leading third-party data sets to offer sales forecasting, white space analysis, sales and closure impact studies, portfolio optimization, and territory management. The company is now applying the same data-driven approach to help marketing teams uncover hidden opportunities and more effectively target customers and prospects through real-time customer segmentation.
For more information on how SiteZeus can help your company grow, contact info@sitezeus.com.
Did you enjoy this post?
Give it a star rating to help us bring you great content!
Average rating / 5. Vote count: