The ABC's of A.I.: How A.I. is transforming commercial real estate, restaurants and retail
How artificial intelligence and machine learning technologies are transforming commercial real estate, restaurants and retail
Sci-fi depictions of artificial intelligence in Hollywood are everywhere, from the futuristic fantasies of 2001's A.I., about a child-robot, and 2014's Ex-Machina, about a humanoid A.I-enabled robot, to the classic A.I.-is-evil flick, 1984's Terminator. With these sometimes frightening visions of autonomous machines taking over the world, it's no wonder that many people find the whole notion of A.I. confusing at best and anxiety-provoking at worst.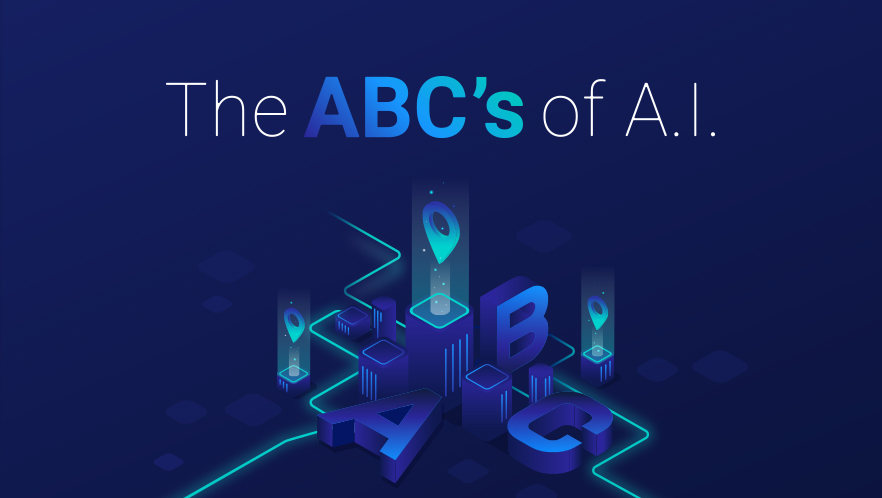 At the same time, A.I., as well as subsets such as machine learning and neural networks, have become some of the most-hyped business buzzwords of the 21st century. A.I.-powered services now serve as the foundation for a host of applications related to digital transformation and data analytics. Platforms using A.I. serve as the launching pad for daily-life staples such as Amazon's Alexa, Apple's Siri, Google Maps and Netflix recommendations. The term has even replaced the former jargon star "big data" as the latest red-hot obsession, according to research firm CBInsights.
Breaking down the buzzword: What is A.I.?
So what is artificial intelligence, anyway? At its core is the idea that machines can help humans do what we have always done — interpret the world around us and learn from information we've gathered — in a more efficient, accurate way. Based on algorithms, artificial intelligence makes it possible for machines to learn from experience, perform tasks traditionally performed by humans, and adjust to new inputs that humans provide.
This is no newfangled idea: In fact, the term was coined well over a half century ago, in 1956, with early research focused on problem solving. But these days, according to the MIT Technology Review, the computational power of today's machines has grown by leaps and bounds, so artificial intelligence is finally getting smart enough to make changes that are taking nearly every industry to the next level.
That doesn't mean the robots are taking over, though: In fact, in a recent Harvard Business Review interview, Erik Brynjolfson, co-author of Machine, Platform, Crowd: Harnessing Our Digital Future, pointed out that while machines have become quite powerful and in many ways are superhuman, their intelligence is quite narrow. They can do amazing things within applications such as speech recognition, data analytics or digital imagery, for instance, but "they don't have general intelligence the way humans do." That's why, he explains, "partnerships of humans and machines are often going to be the most successful in business."
Another buzzword, "machine learning," is often used interchangeably with A.I., but it is actually a narrower term. With A.I., machines carry out tasks "intelligently," based on algorithms and adjusting to new inputs. Machine learning, on the other hand, is a subset of that, focusing on the ability of machines to process data and begin to learn for themselves, changing algorithms as they learn more about the information. Finally, a neural network is one group of algorithms used for machine learning, using mathematical models that mimic neurons in the brain.
Overall, A.I., machine learning and neural networks seem destined to impact nearly every business function across industries, from customer service and marketing and human resources to operations, finance and data analytics According to recent research from PwC, 72% of executives believe A.I. will be the "business advantage of the future," with huge potential to optimize business efficiency and labor productivity (67%), automate proactive communications (70%), and improve big data analytics (59%). In the immediate future, execs are looking for AI to alleviate repetitive, menial tasks, such as paperwork (82%), scheduling (79%), and timesheets (78%).
A.I. in commercial real estate, restaurants and retail
For those in commercial real estate, restaurants and retail, the battle for brick-and-mortar success shows no sign of letting up: Retailers have to compete for customer loyalty and grapple with growing e-commerce dominance. Restaurants are looking for seamless efficiency in an industry with razor-thin margins. In commercial real estate, developers and agents are looking to optimize opportunities and grow profits in an ever-changing environment.
Not surprisingly, these industries have taken major strides down the path towards integrating A.I. into a variety of business functions. Here are some significant ways A.I. is changing the game in these fast-paced, competitive verticals:
Customer Service Chatbots

Chatbots, which are simple A.I.-powered computer programs that interact with customers through messaging or text, are transforming the customer service experience for millions of shoppers and buyers. These are some of the ways chatbots are being used by top brands and companies across the U.S.

Ordering Food When customers place an order, they increasingly want the process to be easier, faster and more seamless than ever. Companies like Domino's Pizza are taking that next-level step: Customers can order through a chatbot on the company website as well as through Facebook Messenger and SMS text. The Domino's chatbot even allows users to text emojis of pepperoni pizza as food orders — a popular choice for Millennial and Generation Z customers.

Improving the retail shopping expereience During the holidays, there are plenty of customers that can use a little extra help. In 2017, the Mall of America, North America's largest shopping center, implemented a location-based AI chatbot program called Pepper, to engage with consumers on the mall's website, mobile app, and Facebook page, as well as a voice-activated skill to access the bot through Amazon's Alexa. Along with food and event recommendations, the bot was able to give directions; answer questions about deals and recommend gifts.

Leasing office space In the commercial real estate industry, a startup called Truss simplifies the process of finding and leasing small to medium-sized office space with an AI-powered platform featuring a chatbot named Vera. Tenants can chat with throughout the office search process about tenant requirements, monthly rent costs and lease types.

Managing Manufacturing and Supply chain

As consumers demand quick, seamless delivery and retailers look to boost efficiency, companies have turned to A.I.-powered applications to make processes more predictable and automated. Here are some ways A.I. is helping them tackle these challenges:

Optimize Workflows Walmart recently announced that they are partnering with Microsoft to use their cloud technology and artificial intelligence to make it easier to streamline deliveries and cut costs as it continues to expand its online offerings to include grocery pickup and smart home tech installation.

Automating the manufacturing process Companies have begun to use neural networks that "automatically learn what distinguishes good parts from not good parts on an assembly line with incredible speed." For example, AI technology can detect a bad Oreo cookie from a good one, immediately removing it from the production assembly line.

Predicting supply and demand Amazon is famous for its e-commerce recommendations, driven by machine learning. But the insights gained by those algorithms also help to predict demand for inventory, making supply decisions easier.

Commercial real estate investment, property management and maintenance

Commercial real estate hasn't traditionally been on the leading edge of technology use, but firms are now turning to artificial intelligence for an edge in a variety of areas. Here's how they are upping the A.I. ante:

Investor Analytics Thanks to intelligent bots, real estate investors can monitor income and growth goals, assess risk based on investor parameters and make adjustments along the way to help meet financial goals.

Property Management Artificial intelligence can be used to monitor and predict when critical maintenance systems are ready for replacement, as well as keep track of rental trends by geographical areas and automatically raise rents when leases end.

Lower insurance costs Maintenance costs in commercial real estate can quickly skyrocket, especially with inefficiencies throughout the process, from hiring staff to maintaining equipment. AI can link the whole value-chain through predictive analytics: For example, ongoing equipment monitoring can make sure proactive maintenance activities are tackled before a breakdown even occurs.

Real estate site selection

Historically, a commercial real estate broker's gut intuition might have been the main way a particular site selection was chosen. In recent decades, location-based predictive data modeling has vastly improved the process of choosing locations, but has been a slow, expensive process. But A.I. and machine learning is now a game-changer, helping users create a fast, accurate predictive model by themselves. Here's how the real estate site selection process is transforming through A.I.:

Quick site selection answers Today's users expect responses in real-time, not weeks or months. They want to get the site selection answers they need in the field, on the go, and up to date. Machine learning and automation is the only way to do this, by consuming and synthesizing hundreds, or thousands, of data points — more than any human could possibly do in a short amount of time.

Dynamic information The end user is in complete control with the latest machine learning-based LI solution — able to constantly update, refine, iterate and test different scenarios. This is starkly different than providers that deliver project-oriented, stale deliverables that only get refreshed annually or upon the request of the client, at which point the consultant has to update the model and redeliver the platform.

Infinite Variables Legacy networks may only use a half-dozen variables no matter where the location is. Leveraging cutting-edge machine learning means not only being able to handle an infinite number of variables, but how all of those attributes impact each other based on the reality on the ground at individual locations.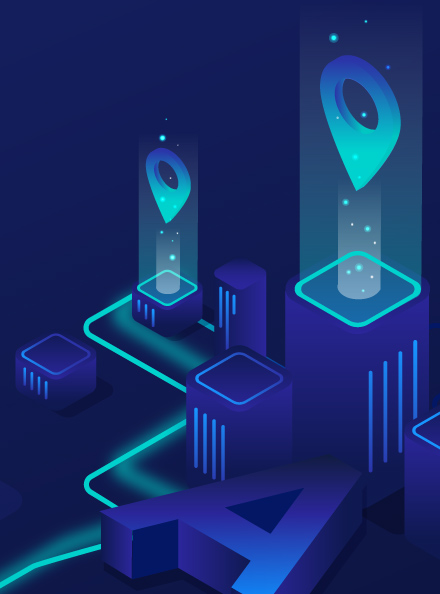 Get Empowered with A.I.
These days, retailers, restaurants and commercial real estate firms are navigating a variety of challenges in a competitive, constantly-evolving landscape. All industries are looking to be more efficient, nimble and flexible and A.I.-driven applications have the capability to solve complex problems, make calculations no human could, and interpret data easily and accurately. This puts businesses in a powerful position to grow and innovate with confidence.
Want to find out more about how A.I. and machine learning can take your location-based predictive modeling soaring to site selection success? Go to www.sitezeus.com for more information.
Save this resource for later
Tell us a bit about yourself and we'll get you a copy of the resource
Did you enjoy this post?
Give it a star rating to help us bring you great content!
Average rating / 5. Vote count:
No votes so far! Be the first to rate this post.