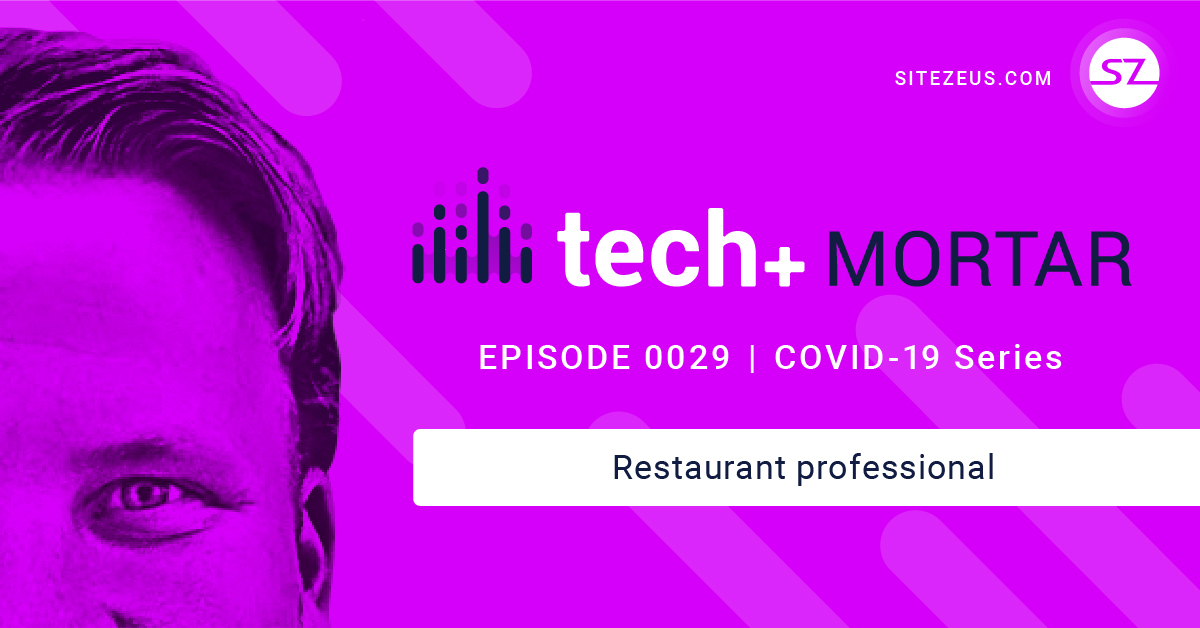 Tech + Mortar Episode 029, May 8, 2020
Anonymous Restaurant Professional
Talk Highlights
The advantage of having offered delivery pre-pandemic
Optimizing new and existing sites to be off-premise friendly
The biggest issues on the minds of many restaurant professionals
Speaker Bio

Notice: Undefined index: bio in /var/www/vhosts/sitezeus.com/insites.sitezeus.com/wp/wp-content/themes/sitezeus/single-podcast.php on line 81

Show Notes
0:42 - How restaurants are working around the challenge of paying rent during the pandemic.
5:17 - The operational differences between offering delivery before and during the coronavirus.
7:18 - Mistakes that were made that have caused a toll on business today.
9:40 - How delivery has given the opportunity to reach new guests.
10:50 - Optimizing sites to be more off-premise friendly
13:09 - Changing the menu options and operational strategies to be practical for off-premise dining.
15:12 - Biggest challenges and issues on the top of this guest's mind.
17:40 - The challenges of offering alcohol for off-premise sales.
Did you enjoy this post?
Give it a star rating to help us bring you great content!
Average rating / 5. Vote count: