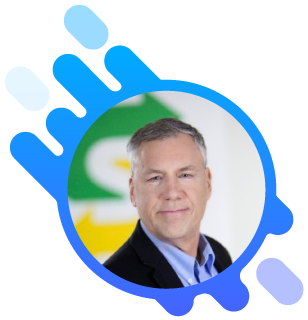 Episode 001, July 10, 2018
001
Don Fertman, Subway®
Talk Highlights
The early years of subway and Don's introduction to the company
Don's personal experience on how anyone can become successful no matter their current situation
Don's firsthand experience of the evolution of site selection
Speaker Bio
Working in the Franchise industry for over 35 years, Don has participated in Global Development, Strategic Planning, Brand Transformation and Field Performance Management for the Subway brand. As a person in long-term recovery, Don has been public about his early struggles with addiction and his 34 years of sobriety. Both experiences came to light when Subway was twice featured featured on the CBS Reality Show Undercover Boss. https://vimeo.com/72549988
Season 2, Episode 9: "Don Fertman, chief development officer of Subway, America's largest food franchise, goes undercover as an unemployed counselor seeking a new career".
Season 4, Episode 17: "Some of the most intriguing bosses from the show's four seasons are featured as the fourth season ends. The hour examines how the "Undercover Boss" experience impacted their lives and reveals where they are now."
Show Notes
1:35 – Fred DeLuca's "people philosophy"
3:23 – Fred DeLuca's first goal for Subway
First Subway on his mission to be the largest sub shop in the world
Fred's thoughts as they crossed 1000 store count
Cool article that shows the original locations for 30 iconic restaurant chains
4:40 – Don Fertman's rock n roll band
4:58 – How did Don Fertman become involved with Subway?
5:28 – More on Don Fertman's band
The Crayons Subway Jingle from the 1970s
8:10 – Don's guitar collection
8:41 – What is Don Fertman's donut story?
13:26 – Don speaks about two individuals who helped him along the way
Fred DeLuca – gave him a second chance. Important lesson – if you see potential in someone give them a chance
Fred F – sponsor in recovery; taught Don a program for recovery; helped him turn his life around
Someone who would answer the question as Don F
15:42 – What does Don Fertman pay attention to when visiting Subways?
Episode 1 of Undercover Boss
Episode 2 of Undercover Boss
17:35 – Don talks about his favorite unique restaurant style
Brazilian Steakhouse
18:40 – Don talks about what gives restaurants the best potential for success
19:41 – What did site selection look like in the 80's?
Earliest car phone ~1960's
21:42 – How technology has evolved site selection
Today, solutions like SiteZeus can answer things like:
What revenue potential does a location have?
Once in a location, what are remodeling affects?
Will opening a new location impact existing locations?
23:01 – Don's advice for emerging franchisors
23:43 – Don defines the difference between a good and great franchisee
26:29 – Rapid Fire Questions
Self-driving car pulls up, do you get in? No, not yet.
Something you believe that others think is crazy? One day we will have 100,000 locations and if everyone practiced 12 step program we would have world peace
Advice for yourself when you walked into Subway? Do not drink and go to meetings
Last thing purchased online? CDs on phone through Amazon
Do you have an Amazon Alexa? Yes I do, except my daughter kind of stole her...
Daily habit? Coffee (a bit of cream and a little sweetener)
Piece of technology that has made the biggest impact professionally? "My iPhone! I cannot live without it"
If you could wake up anywhere and do anything what would it be? Would be in his backyard, spending time with his family and a little time on laptop, a little bit of time on the guitar, and some time in a hot tub looking at trees and listening to the birds. Enjoying life, because life is good.