Join us at the IFA Franchise Development Seminar in Tampa, September 13th
At 8:30 A.M. we will begin a round table discussion on "How Machine Learning has changed site selection and how franchise systems can benefit from it." We will also be hosting Happy Hour at Jackson's Bistro Wednesday, September 12th. If you want to meet up, we're headquartered minutes away from the Hilton. Email us at info@sitezeus.com.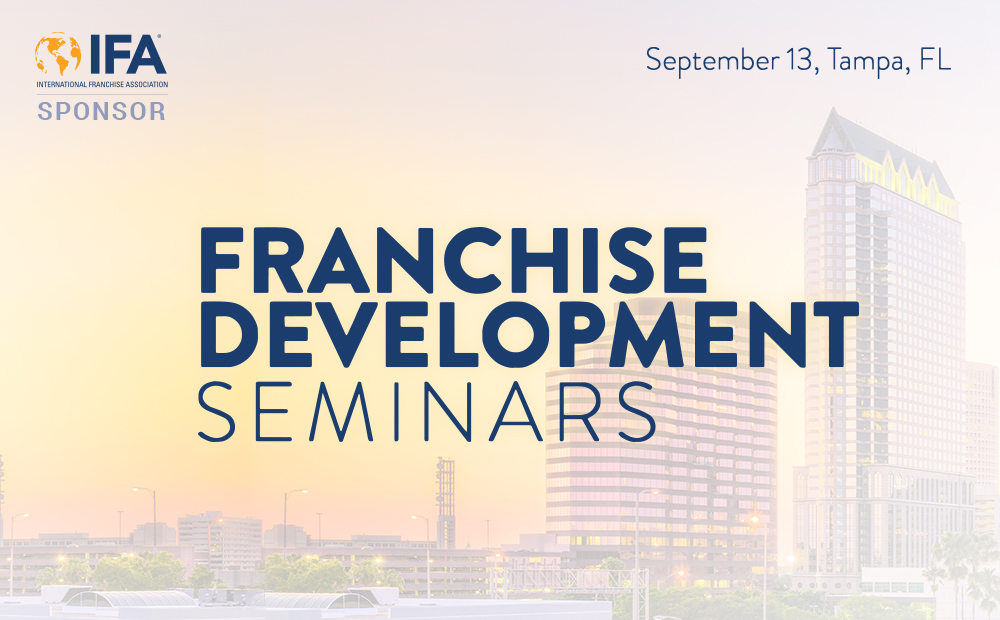 What is the Franchise Development Seminar?
IFA's Franchise Development Seminars are one-day sessions designed for franchise development professionals to join experts for a discussion on the latest trends and advancements in their fields. These unique seminars combine peer to peer learning, networking and intensive problem-solving sessions that will spice up your sales and development team.
Who Should Attend?
This program is specifically designed for franchise development professionals looking to refresh their sales and marketing programs. If you are responsible for the development of franchise systems, these seminars are for you.
Where is the seminar?
Hilton Tampa Downtown
211 North Tampa Street Tampa, FL 33602
Want to meet up?
If you are going to be attending this year's event and want to meet up in person or see a live demo, reach out to us!
Did you enjoy this post?
Give it a star rating to help us bring you great content!
Average rating / 5. Vote count: