Man vs. Machine: Don't get left behind
Join us at this year's Restaurant Leadership Conference, on April 10th at 2:15pm – Grand Sonoran C. We'll be kicking off the conference at our breakout session, where Tyler Carlson, VP of Sales at SiteZeus, will be running a panel session with Keenan Baldwin, Co-CEO & Co-Founder of SiteZeus, Steven Roberts Founder & President of Restaurant Magic, and Kevin Foreman GM for GeoAnalytics with INRIX, Inc. We'll be taking a deeper dive into the challenges facing the restaurant industry…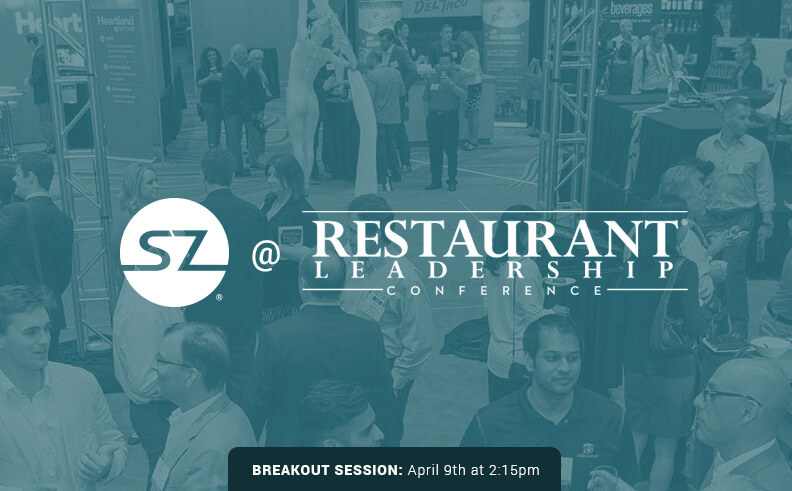 As machine intelligence is well on its way to taking over the work of mundane daily tasks that we dread doing ourselves, whether it be filtering mail for spam in your Gmail account, identifying sales opportunities in Salesforce, searching for gifts on Amazon, your favorite songs on Spotify, or even driving your car.
There is no doubt the majority of our lives and tasks will be 95% automated in the next 15 years by AI. However, there are elements that are still not quantifiable due to lack of measurable data or unpredictability.
One of those key areas that lacks AI matching the level of the consumer world is commercial real estate and how it is selected for a given use and tenant; whether that be for a retailer, healthcare provider, restaurant, bank or even gas station.
In this session we will discuss how new technology and data accessibility is being paired with the "Art" to make smarter, more efficient decisions.
Want to meet up?
If you are going to be attending this year's event and want to meet up in person or see a live demo, reach out to us!
Did you enjoy this post?
Give it a star rating to help us bring you great content!
Average rating / 5. Vote count: