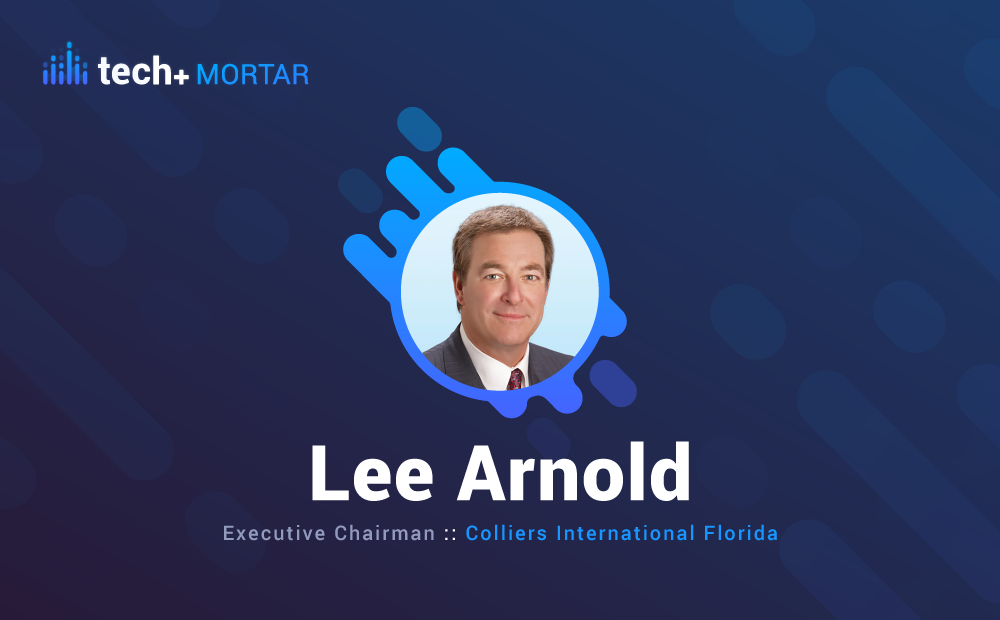 Tech + Mortar Episode 002, August 29, 2018
Lee Arnold, Colliers International Florida
Talk Highlights
Lessons Lee learned from starting the first commercial real estate dept in Pinellas county FL to the early days of site selection.
Commonalities of successful products particularly in the commercial real estate space, the drastic speed of technological evolution, and the reception of the industry.
The story of one of the most successful people in land of development, Herb Brown. As well as, his habits and behaviors that contributed to his success.
Speaker Bio
Founder, Chairman of the Board and CEO of the Arnold Companies consortium of private companies including: Colliers International - Florida Markets, L.A. Financial and Clearwater Bay Associates. Collectively these companies provide commercial and investment brokerage, property management, valuation, development, and capital market services.
Lee's forty years of real estate experience have centered around his specialization in large, one-of-a-kind marketing assignments with an emphasis on problem properties. Lee's development and investment activities have been conducted under various partnerships and corporations. Development projects have ranged from a 2,300 acre Development of Regional Impact (DRI) in New Tampa to five star mobile home parks, office buildings, shopping centers, self-storage facilities, free standing retail developments, multi-family projects, and industrial/office parks.
Show Notes
1:07 – Lee Arnold's experience with aviation
2:00 – How Lee Arnold transitioned from being a pilot to a businessman
3:15 – The creation of Lee Arnold Associates
4:52 – Real Base and its functions
6:23 – Why were people hesitant to adapt to technology in the past and why has that changed?
9:05 – What was the tech must have for Lee Arnold?
12:50 – What Lee Arnold learned from Herb Brown about conflict
14:12 – Lee Arnold discusses Herb Brown's risky decision that lead to great success
16:20 – The real estate industry's speed of adapting to technology change
20:47 – Rapid fire questions
24:40 – Lee Arnold reacts to Boston Dynamics' new robots
Did you enjoy this post?
Give it a star rating to help us bring you great content!
Average rating / 5. Vote count: