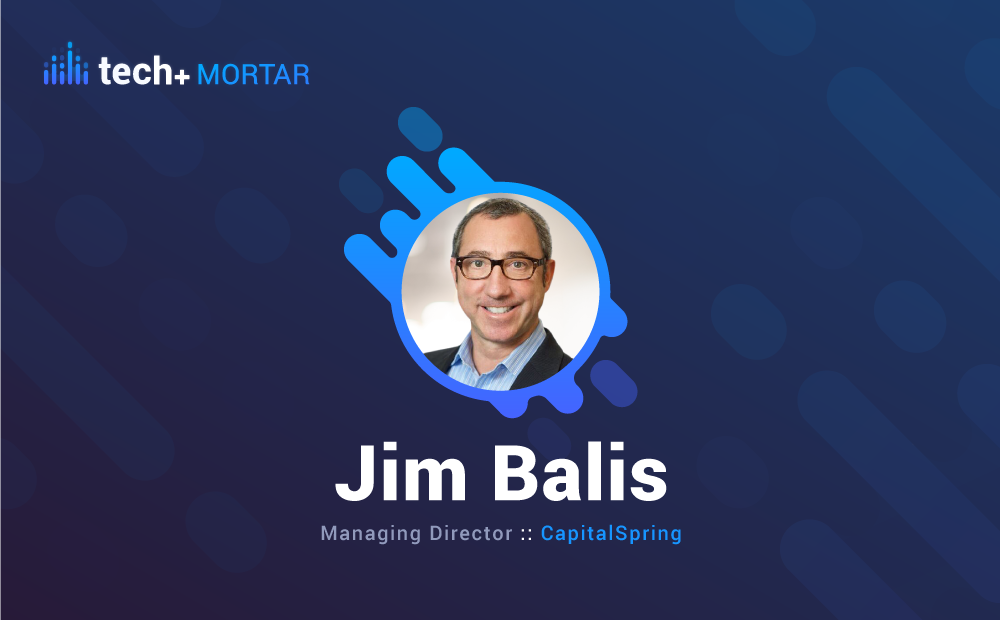 Tech + Mortar Episode 004, October 10, 2018
Jim Balis, CapitalSpring
Talk Highlights
What sets apart a good franchisor from a great one?
Jim's reaction to those who respond to the question "Why are you doing it that way?" with "Because that is the way we have always done it".
The results of a company being resistant to technology.
Speaker Bio
Jim Balis leads CapitalSpring's Strategic Operations Group, supporting due diligence, portfolio management, and industry knowledge building initiatives. He has several decades of management and turnaround experience in restaurant industry. Prior to joining Capital Spring, Jim was Founder and President of RMG a boutique advisory and turnaround firm serving the restaurant sector. He has directed numerous turnarounds and has acted as interim CEO or Chief Restructuring Officer for 15 restaurant companies. He began his food service career in high school, during which he held multiple management positions for local restaurants in New York. Jim holds a BA from Duke University.
Show Notes
1:13 – Jim's story around founding the Restaurant Management Group
4:15 – Areas in need of improvement that are common among organizations
6:56 – Questions Jim initially asked when he began working with a business
7:55 – Why the traditional way of doing something isn't always the RIGHT way of doing it
9:33 – Things that Jim pays attention to when visiting a restaurant that most people would not.
10:52 – The degree of attention to detail that speak to the level of leadership and culture of a company.
11:52 – Jim's opinion on internal promotes versus external hires.
13:48 – Suggestions for finding new team members that will bring talent to a company and also fit the desired culture.
14:26 – The importance in developing your team members.
16:15 – What sets apart good franchisors and great franchisors?
18:43 – How technology changed the relationships between Franchisees and Franchisors.
20:41 – The transition from manual to automated work within restaurant management.
22:14 – Whether people were hesitant to embrace technology in the early days and how the reactions have changed.
25:45 – Rapid fire questions
Did you enjoy this post?
Give it a star rating to help us bring you great content!
Average rating / 5. Vote count: