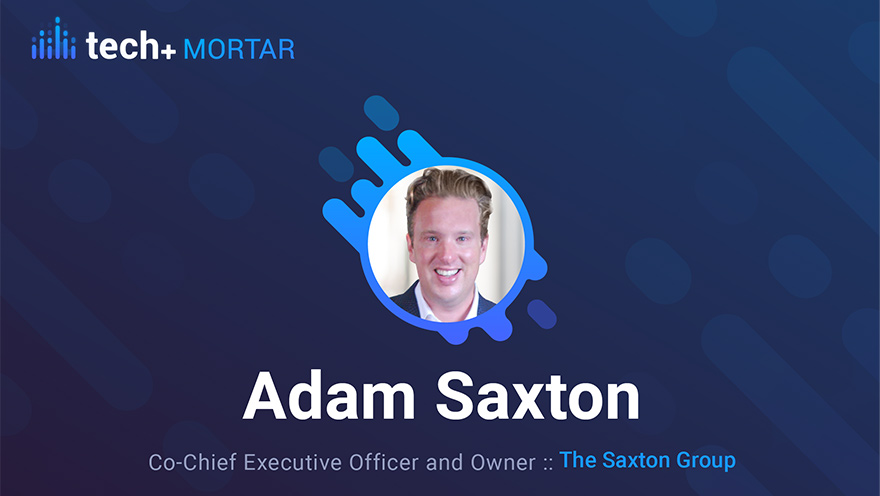 Tech + Mortar Episode 007, November 19, 2018
Adam Saxton, The Saxton Group
Talk Highlights
The mistake of rolling up your corporate identity to the brand you're a franchise of rather than focusing on your company's culture and what is under your control.
Having a mindset that you are a new neighbor when opening a restaurant in a new community.
The transition from focusing on site characteristics to focusing on the trade area when choosing new locations.
Speaker Bio
Adam Saxton has had restaurant and operations running through his veins ever since he can remember. As a fourth generation to continue the tradition of food service Adam and the rest of The Saxton Group carry on the tradition.
The Saxton Group. Founded in 1982 with just two Mazzio's Pizza restaurants. In 2004, the Mazzio's Pizza stores were sold, allowing The Saxton Group to fully focus on one objective: bringing the beloved McAlister's Deli brand to Texas. Once The Saxton Group opened its first store in Longview, Texas the path of introducing the McAlister's brand to Texans didn't just grow, it took off. Today, The Saxton Group operates 75+ McAlister's Deli locations across Texas, Oklahoma, Missouri, Kansas, Iowa and Nebraska. Over 25 of those locations are in the DFW metroplex.
Adam is an incredible leader who puts his employees and guests ahead of everything else. You can find him seeking out his customers on Twitter to get their feedback. Or promoting his team members from within to produce what is an unparallel company culture.
Show Notes
1:28 - Growing up in the family business
4:37 – What Adam observes when visiting restaurants and the thing he finds most important
7:10 – Major takeaways Adam got from a keynote with Jeff Bezos of Amazon
10:00 - When anecdotes and data disagree – which story is probably right?
15:10 – Why Adam takes the time to acknowledge and interact with customers on his personal social media pages
17:56 – Why The Saxton Group promotes within the company
21:03 – The mistake that organizations make with employee retention
22:25 – Lessons learned from building the culture at The Saxton Group
25:21 – Changes in the process of site selection over the last 15 years
32:53 – Mobile data at The Saxton Group 33:26 – McAlister's in the Houston area
36:20 – Tyler show Adam his location services activity
38:01 – Importance of giving back to nonprofit organizations and being a "good neighbor"
Did you enjoy this post?
Give it a star rating to help us bring you great content!
Average rating / 5. Vote count: