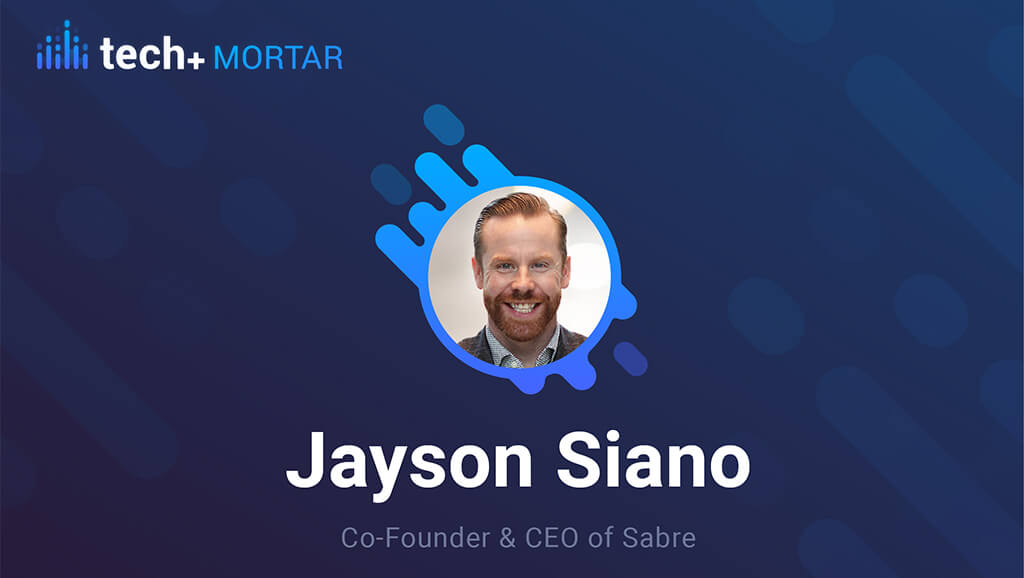 Tech + Mortar Episode 010, January 15, 2019
Jayson Siano, Sabre Real Estate
Talk Highlights
Lessons Jayson learned after landing the Starbucks account and bringing Chipotle to NY
If you do not differentiate yourself, then you are out of business
Why Jayson considers the word "broker" a curse word
Speaker Bio
Jayson Siano is the co-founder of Sabre Real Estate Group, a retail real estate brokerage firm based in Long Island, New York. Jayson was born into a family of car dealers, where he learned how to detail cars and make sales. His humble beginnings have shaped the way he conducts business. He first joined Breslin Realty in 2001 at the age of 25, making him the youngest broker at the company. After five years, his dedication proved itself when he became the top producer, responsible for leading the company with a focus on business development, strategy, corporate finance, recruiting and corporate culture. By 2007, Jayson was pursued by CBRE to co-create the retail services group out of its Woodbury office. After four years, he decided to break out and start his own brokerage company. Sabre Real Estate Group currently represents some of the world's most recognized brands and strives to help each client through achieving their short and long-term goals.
Show Notes
1:08 – Jayson's transition from DJ to Director of Corporate Retail to Co-Founding Sabre
4:00 – Advice Jayson would give himself when he started as a young broker
7:30 – Lessons learned after landing the Starbucks account
10:53 – What was the latest and greatest technology when Jayson was becoming the top producer
13:33 – Most common mistakes commercial real estate brokers made in 2018
12:45 – Why Jayson considers "broker" a curse word
16:11 – Lightbulb moment when Jayson came up with the Real Sabre Vlog
17:50 – What's in store for Real Sabre's vlog
19:41 – Examples of those not moving with the evolution of retail
22:11 – Things Jayson pays attention to when visiting a retailer that others may not
26:00 – Why Jayson knew he was best suited to bring Chipotle to NY
31:00 – Quickfire Questions
Did you enjoy this post?
Give it a star rating to help us bring you great content!
Average rating 5 / 5. Vote count: 1