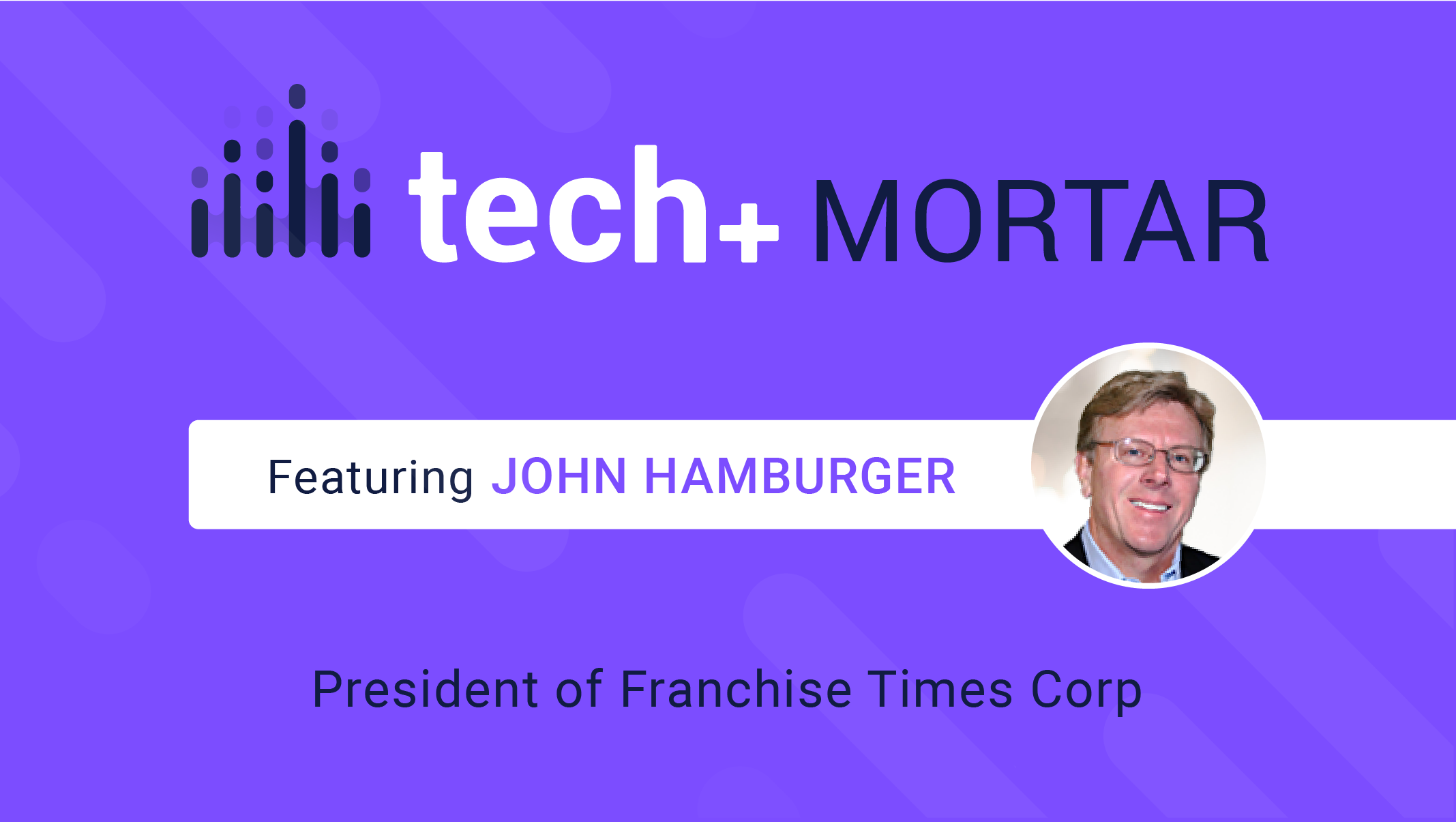 Tech + Mortar Episode 012, February 13, 2019
John Hamburger, Franchise Times Corp
Talk Highlights
Stories from back in the day, mailing in financial statements to the corporate offices to report sales
The evolution of the restaurant space from the 70s, 80s, 90s, and into today. What lessons were learned?
Advice for restaurants to raise capital the right way to prepare for the inevitable.
Speaker Bio
John Hamburger is the founder and president of Franchise Times Corp., a national publisher of business trade journals in franchising and finance. The company publishes Franchise Times Magazine, a national franchise industry trade journal; the Restaurant Finance Monitor, a monthly financial newsletter which covers the capital markets in the restaurant industry; Food on Demand, which covers foodservice mobile ordering and delivery; and Foodservice News, a monthly newspaper for independent foodservice and restaurant operators in the Upper Midwest. He also produces a number of industry executive conferences including the annual Restaurant Finance & Development Conference and the Franchise Finance & Growth Conference.
John is a frequent speaker at restaurant and franchise industry events on finance and development topics. He is frequently quoted about financial matters concerning restaurant, franchise and hospitality businesses in national business publications. John previously served as a chief financial officer of a public restaurant chain and a CPA in a national accounting firm.
John attended St. John's University in Collegeville, Minnesota and the University of St. Thomas in St. Paul, Minnesota where he graduated with a B.A. in accounting in 1977.
Show Notes
00:57 - Going from accountant as a trade to restaurant monitor
03:15 - Some of the things that he was working on that he found his groove on
04:15 - Growing from 2 to 40 units
06:32 - NCR point of sale and early spreadsheets and his reaction personally and the company he was working for
08:50 - Macro level observation for the industry at the time
12:15 - Companies that did not exist back, and what led to their demise
17:19 - Anything that he was wrong about
18:55 - Advice to companies
26:16 - Rapid fire Questions
Did you enjoy this post?
Give it a star rating to help us bring you great content!
Average rating 5 / 5. Vote count: 1