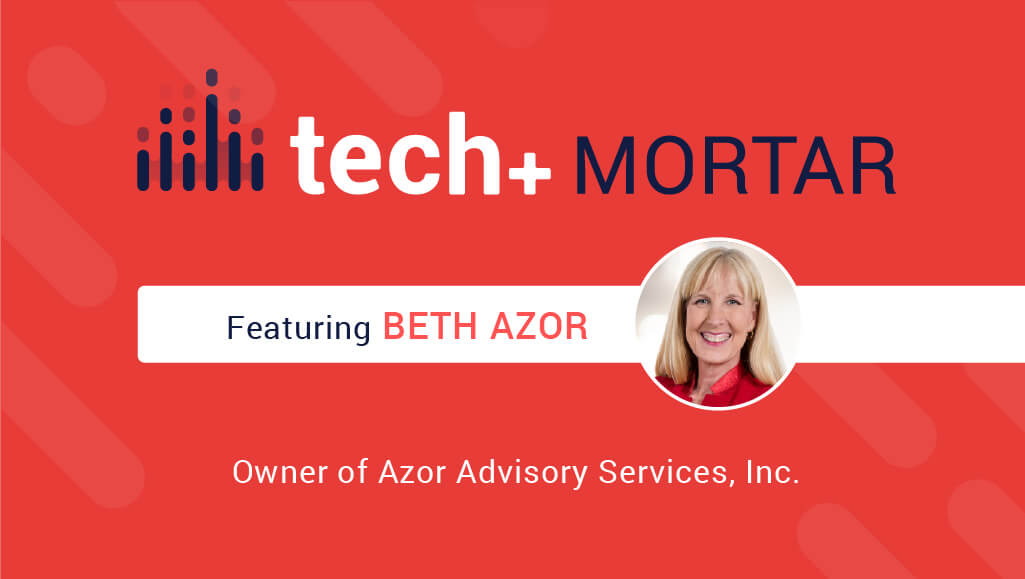 Tech + Mortar Episode 014, March 13, 2019
Beth Azor, Azor Advisory Services
Talk Highlights
#1 advice for retailers? Reduce friction.
"Rookies do not listen to the vets, and the vets hush up"
The blaring truth that our industry is ignoring? Social media.
Speaker Bio
Affectionately known as 'The Canvassing Queen', Beth Azor is the founder and owner of Azor Advisory Services (AAS), a leading commercial real estate advisory and investment firm based in Southeast Florida.
Beth has been in the Commercial Real Estate Industry since 1986, from 1998 to 2004 as President of Terranova, Florida's largest 3rd party asset manager. She founded Azor Advisory Services in 2004 to invest in her own properties and provide consulting and training to industry leaders such as Kimco Corporation, Cushman & Wakefield, Brixmor Properties, Equity One, The Shopping Center Group, Phillips Edison, and DLC Management Group. Azor now owns and manages a $79,000,000 portfolio of commercial retail properties in southeast Florida. She most recently wrote and published Don't Say No For The Prospect: How I Went from a Sales Rookie to a Retail Leasing Rockstar to a Shopping Center Owner with $79 Million in Assets.
Beth was the Chairman of the ICSC Florida Conference and awarded Top Retail Broker by South Florida Business Journal, Superstar Broker by Real Estate Forum and Broker's Favorite Broker by Commercial Property News. She was also awarded the Davie/Cooper City Chamber of Commerce 2015 Small Business Person of the Year.
Beth attended Florida State University where she obtained her AA 1980 and subsequently her B.A. in English. She was Chairman of the Board for the FSU Real Estate Foundation and a Member of the FSU Executive Board of the Real Estate Program. She is past President and now sits on the Board of Directors of the HOPE Outreach center. She also co-founded 100+ Women Who Care of South Florida and currently serves as the Chair of the Broward County Chapter. Ms. Azor has two sons and resides in Davie, Florida.
Show Notes
1:18 – How Beth got into the commercial real estate space
6:32 – Lessons Beth learned working way up the right way
7:09 – What was technology like when she was managing over 150 people as the President
8:49 – Difference between a good and a great leasing agent
10:29 – Things she is paying attention to that the average Joe is not
12:42 – Places or experiences that have stuck out
13:49 – Advice to the retailers listening
16:56 – Teachers who made an impact on Beth and lessons she's learned
20:14 – Lightbulb moment for the book
21:56 – Some things that the rookies should not be listening to
24:53 - Things our industry are ignoring? SOCIAL
26:02 – Examples of closing through social media
28:22 – LinkedIn
30:28 – National deals vs mom and pop
32:36 – Rapid fire questions
Did you enjoy this post?
Give it a star rating to help us bring you great content!
Average rating / 5. Vote count: