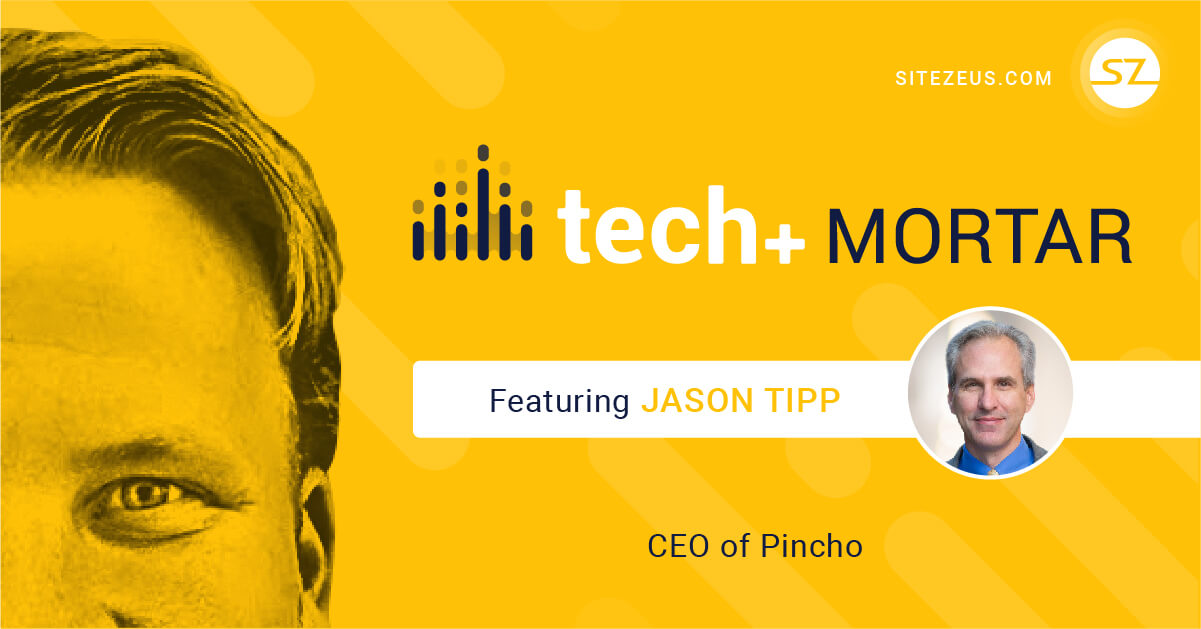 Tech + Mortar Episode 016, April 17, 2019
Jayson Tipp, Pincho
Talk Highlights
Jayson takes us from the days of Census data on CDs into 2019
Without a leader who understands analytics and technology, there is no hope
How a jazz band can relate to a well-run organization
Speaker Bio
Jayson Tipp is the CEO of PINCHO, which is the family owned Latin American fast-casual concept known for pioneering the combination of premium hamburgers and grilled kebabs (Pinchos) with a Latin-twist. A nationally recognized restaurant leader considered an expert in consumer analytics, market strategy and development, Mr. Tipp has a track record of translating insights into results. He was named CEO of PINCHO in June 2018. Prior to that, Tipp was at Papa Murphy's International (PMI), where he served as Chief Development Officer overseeing the brand's growth across franchise sales, real estate and technology.
Prior to being named Chief Development Officer at PMI, Mr. Tipp served as PMI's Senior Vice President of Marketing, helping the organization post 14 consecutive quarters of sales growth. Mr. Tipp has also held leadership roles in marketing, development, finance, and strategy roles at Redbox, Potbelly Sandwich Works and Starbucks.
PINCHO recently announced plans to open 10 locations in the Washington D.C. market with plans to expand to 100 locations nationwide over the next 5 years. The Company opened its first location in Miami in 2010.
Show Notes
1:22 – How he went from University of Missouri, St. Louis to being CEO of Pincho Factory
5:38 – What the newest and greatest was while he was at National Decision Systems
9:59 – The evolution from the late 90s to now
14:00 – Problems that had answers that surprised him
16:04 – Individuals that stood out and lessons he learned from them
19:15 – Team building exercises that have been effective in the past from his jazz career
22:03 – What jazz musicians you should search on YouTube
22:15 – Rapid fire questions
Did you enjoy this post?
Give it a star rating to help us bring you great content!
Average rating / 5. Vote count: