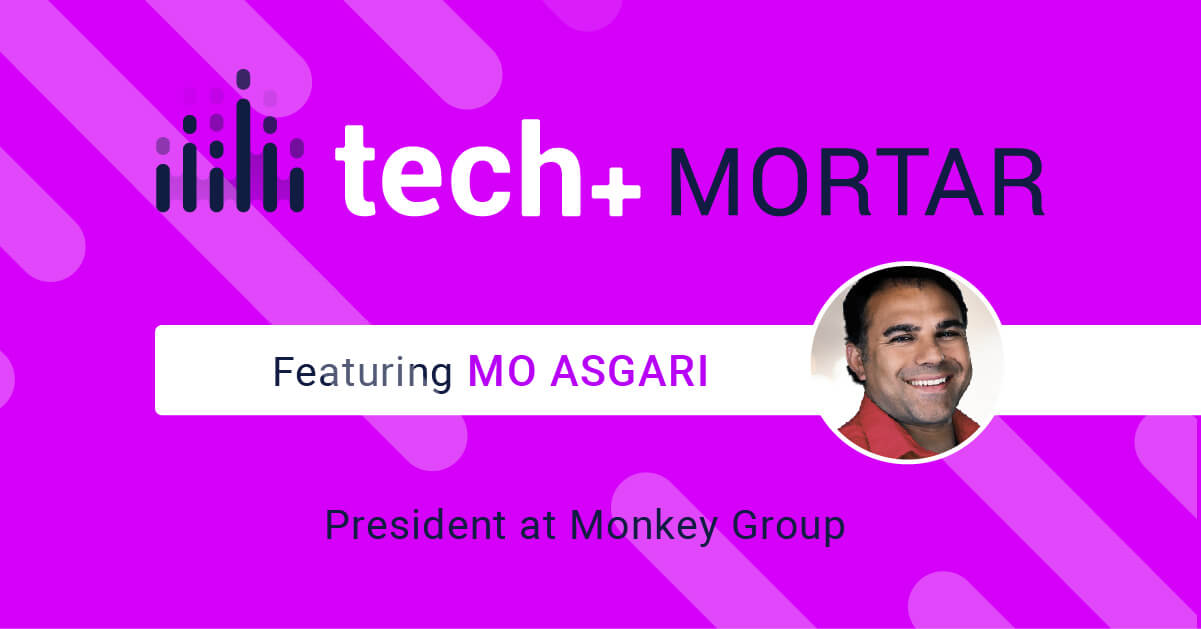 Tech + Mortar Episode 017, May 1, 2019
Mo Asgari, Monkey Group
Talk Highlights
What is a leader's true job? To help them see what they don't see
5 year outlook on off-premise
What is going to happen to those 30% fees third parties are charging?
Speaker Bio
Mo is an expert at aligning technology development and corporate strategy to anticipate, shape and lead major market trends. As a professional manager with over 25 years of software development and technology experience, most of his career has been spent in an executive technology management role developing and managing products ranging from an extensive enterprise solution, to corporate-wide client-server solutions, to an off-the-shelf consumer-based solution. He has owned and driven entire releases of major software solutions, taking ownership of tasks and believes in management through empowerment.
Mo is results oriented, energetic, with entrepreneurial spirit, thriving on new challenges andopportunities, with the ability to wear different hats and properly communicating information to individuals with different backgrounds and focus areas. He has proven success attracting and retaining technical and non-technical resources, allowing him to build dynamic teams in avariety of company structures/environments, and defining technical and operational processes to help those teams be highly effective. As a volunteer high school coach, Mo's leadership and coaching skills transcend into his professional world motivating his teams to maneuver difficult, changing, fast-paced environments.
Mo scored in the top 5% of all senior managers tested in an internal in-depth leadership assessment evaluation. Scoring above average in all aspects of the test including: vision, execution, inspiration, drive, ownership and empathy.
Show Notes
1:15–How Mo came into computer science
4:31–Lessons Mo's learned from important people along the way
6:31–The idea of the founding of Monkey Media software and how Mo got involved
13:38–Customer loyalty
14:50–Applying the 80/20 principal
17:16–Relationships verse transactional and how brands can apply that to their brands
20:42–The five year outlook on the off premise
24:37–Thoughts on the high level of percentages that third parties are taking
28:14–The importance of pausingand reflecting and the steps to take
31:41–Rapid fire questions
Did you enjoy this post?
Give it a star rating to help us bring you great content!
Average rating / 5. Vote count: