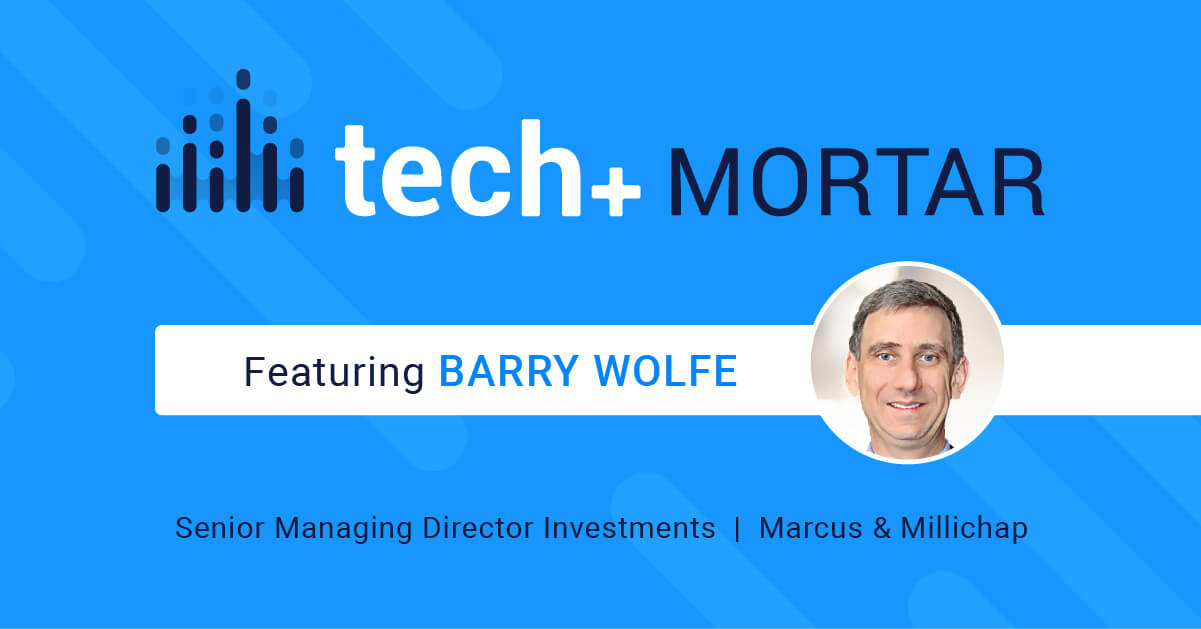 Tech + Mortar Episode 018, May 16, 2019
Barry Wolfe, Marcus Millichap
Talk Highlights
What is going to happen with all the big-box real estate?
"Dont care how much I make on a particular deal as long as the client is happy!" Best mindset for success
Is the industry ignoring the facts and looking through rose-colored glasses?
Speaker Bio
Barry Wolfe is the Senior Managing Director of Investments at Marcus & Millichap. Prior to joining Marcus & Millichap in 2001, Barry was a practicing attorney for nearly ten years, initially in private practice with a transactional, real estate focus. Subsequently, he served as in-house counsel for a publically traded company where he ran the legal real estate department. Barry's legal background frequently proves invaluable in assisting his clients in navigating through the landmines inherent in real estate transactions.
Barry's success on behalf of his clients has resulted in several awards and recognition both from within Marcus & Millichap as well as within the industry. Some of these industry awards include being a multi-time recipient of CoStar's "Power Broker" award as well as being recognized by "Real Estate Florida Magazine" as being among the top ten investment sales agents within the State of Florida.
Show Notes
1:30 - Being a lawyer to being in real estate field
3:37 - 5-10 deals per year to significantly more
5:05 - First couple hires
6:08 - Difference between average and great
7:09 - "how I built my business ties to people I've met at various conferences."
8:52 - Avenues for success in prospecting
10:27 - Beth Azor is the Godmother of Social Media
11:52 - What can you give to others, not what you can get?
13:29 - Walmart adopting tech that the others didn't went from 800 lb gorilla to irrelevant
16:18 - Rookies don't listen to the vets and what do vets need to hush up on?
17:37 - Panera bread 2.0, Chickfila and Walmart acquired jet.com
19:50 - What is going to happen with all these big boxes?
21:48 - Can't make the mistakes you used to get away with before!
24:31 - Not that retail is dead but it is going to die faster
25:39 - CRE behind on technology, catalyst to facilitating adaption
27:36 - Speed of change is accelerating
28:37 - Rapid Fire Questions
Did you enjoy this post?
Give it a star rating to help us bring you great content!
Average rating / 5. Vote count: