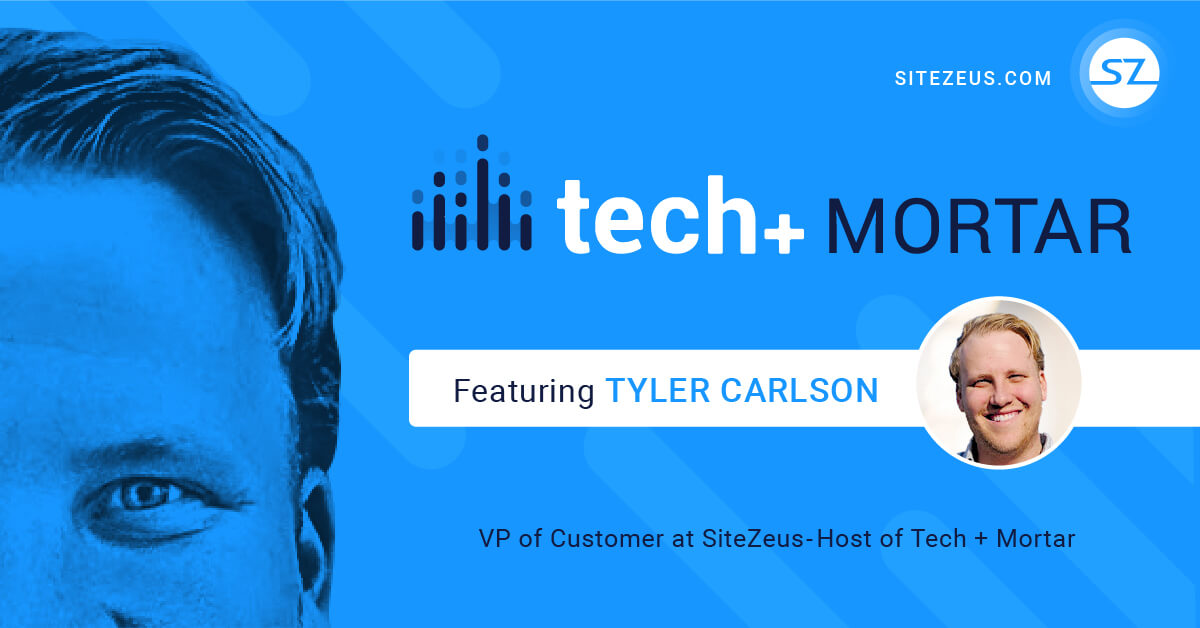 Tech + Mortar Episode 021, June 26, 2019
Tyler Carlson, SiteZeus
Talk Highlights
What can listeners gain from the Tech and Mortar podcast?
Why retail isn't dead – just evolving
The importance of having young perspectives in business
Speaker Bio
Tyler Carlson is a serial entrepreneur who was involved in a company acquisition while attending Florida State University. As a freshman, Tyler began selling study guides for his classes and went on to sell more guides than any individual in the country.
In 2015, Tyler joined the sales team at SiteZeus, a mapping and predictive analytics company assisting in the growth for brands like Subway, Checkers, Burger King, Coffee and Bagel Brands, Bojangles, and many more. After leading the sales team as the VP of Sales, he transitioned to the VP of Customer, for a closer role with our partners.
Tyler enjoys playing golf, spontaneous traveling, and learning from people. He loves leaving customer experience/service reviews and considers himself the ultimate secret shopper. His goal is to touch a million lives.
Show Notes
1:04 – The beginning of Tech and Mortar
2:03 – The Tech and Mortar mission
2:41 – Who should be listening to this podcast?
3:10 – What can you expect to gain from Tech and Mortar?
5:03 – Key stories Tyler has heard from guests that shape the idea of Tech and Mortar
8:26 – Technological advancements that are going to impact the future of CRE
10:26 – Tyler on interviewing Danny Meyer
11:31 – Is the idea of "retail apocalypse" real?
13:18 – In-store experiences Tyler has witnessed that are leveraging technology
15:08 – Tyler on clicks-to-bricks
17:00 – The advantage of having young individuals in all organizations
18:55 – Speed of change in the retail/real estate industry
20:30 – Tyler's tips for emerging brands
23:50 – Future of Tech and Mortar
24:35 – Rapid Fire
Did you enjoy this post?
Give it a star rating to help us bring you great content!
Average rating / 5. Vote count: