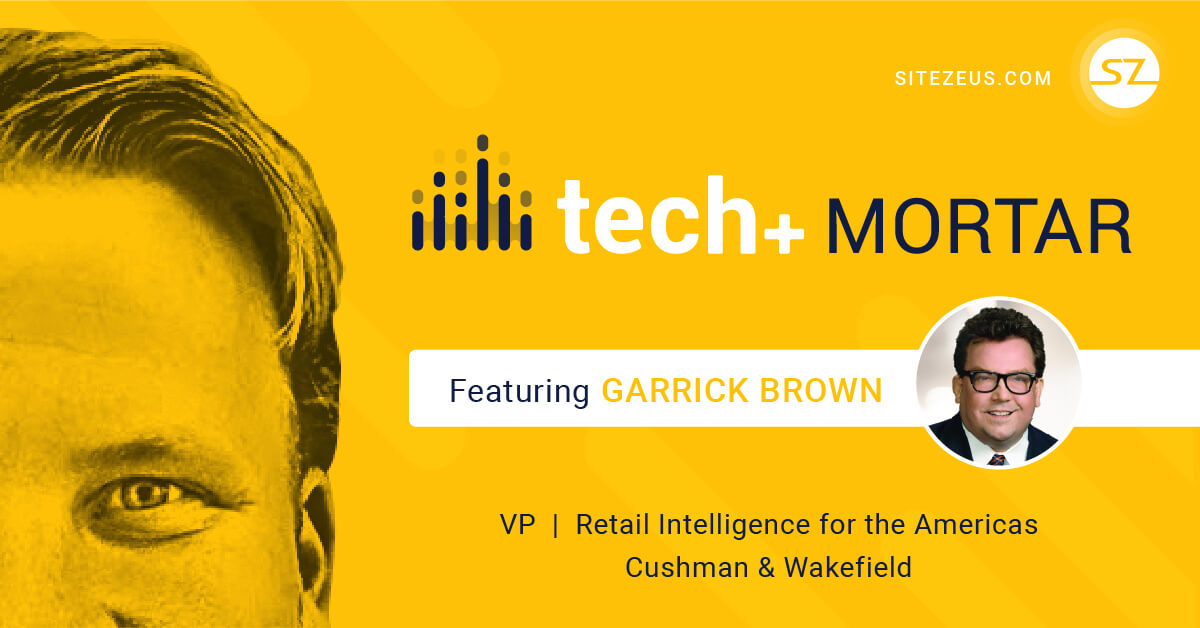 Tech + Mortar Episode 022, August 7, 2019
Garrick Brown, Cushman & Wakefield
Talk Highlights
How untraditional education and experience can be the most valuable
When and how brick and mortar retail met their pitfall
How to have the most beneficial relationship between a franchisor and franchisees
Speaker Bio
Garrick Brown started his career by working in various retail stores while going to school for a creative writing degree. He then pursued freelance writing where he created a connection with a broker and began writing real estate reports.
Today, Garrick is one of the leading Retail Real Estate Analysts in the US and serves as the Vice President of Retail Intelligence for the Americas at Cushman and Wakefield. In this position, Garrick manages the retail research team and runs analyses and forecast for the US, Canada, and Latin America.
Garrick is also a talented public speaker. He frequently speaks on behalf of Cushman and Wakefield and serves as a keynote speaker during various conferences. He is also regularly quoted regarding retail by dozens of business journals, including Wall Street Journal and CNBC.
Show Notes
1:37 – Garrick's career path from working in retail stores all the way to real estate research.
7:10 – Lessons learned from mentors – is education or experience more important?
8:36 – What should employers look for beyond higher education?
10:09 – Key points that contributed to the pitfall of retail
17:28 – Relation between retail and restaurants regarding over expansion
22:11 – Pros and cons to bringing a brand public
26:03 – Garrick shares his views on franchises and how to have an optimal franchisee/franchisor relationship
29:07 – Rapid fire questions
Did you enjoy this post?
Give it a star rating to help us bring you great content!
Average rating / 5. Vote count: