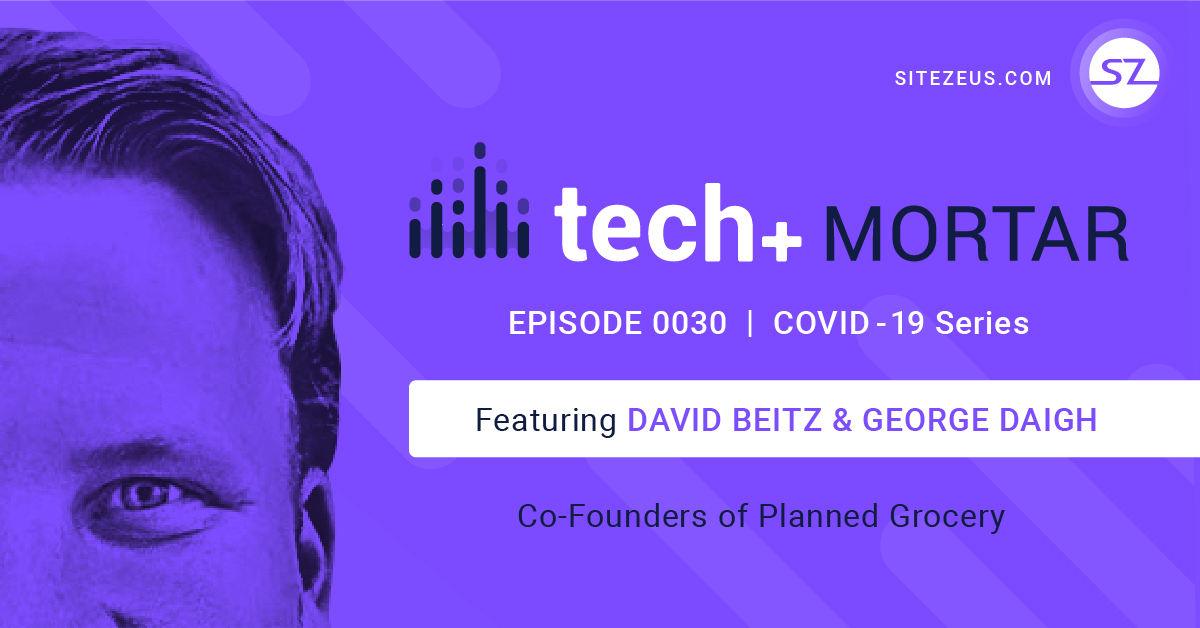 Tech + Mortar Episode 030, May 27, 2020
David Beitz and George Daigh, Planned Grocery
Talk Highlights
Changes to the grocery industry caused by COVID-19
Why some grocery stores don't make it past the planning stages
How Planned Grocery came to be
Speaker Bio
David Beitz and George Daigh are co-founders of Beitz and Daigh Geographics, Inc., the company that created Planned Grocery in 2016. Planned Grocery is a data mapping platform company that tracks grocery store real estate development cycles. The platform currently includes over 2,500 locations across the United States that are either proposed, planned, under construction, or built within the last 6 months.
Show Notes
1:03 - The lightbulb moment for Planned Grocery
1:55 - How COVID-19 is affecting grocery store development in different regions
3:04 - Of all grocery stores that are proposed, how many actually open?
4:18 - Common reasons that proposed grocery stores may not open
6:10 - Reasoning behind why some brands may open multiple stores within a short distance of each other
8:07 - Trends around the grocery industry stemmed from the coronavirus
9:46 - Predictions on whether COVID-related operations and procedures will stick long-term
11:11 - Grocery delivery experiences
11:56 - How grocery delivery will affect brick and mortar locations
14:00 - The future of big-box stores and how it relates to grocery
15:56 - Evolution of GIS over the last decade and what the future may look like
21:00 - Rapid fire questions
Did you enjoy this post?
Give it a star rating to help us bring you great content!
Average rating / 5. Vote count: