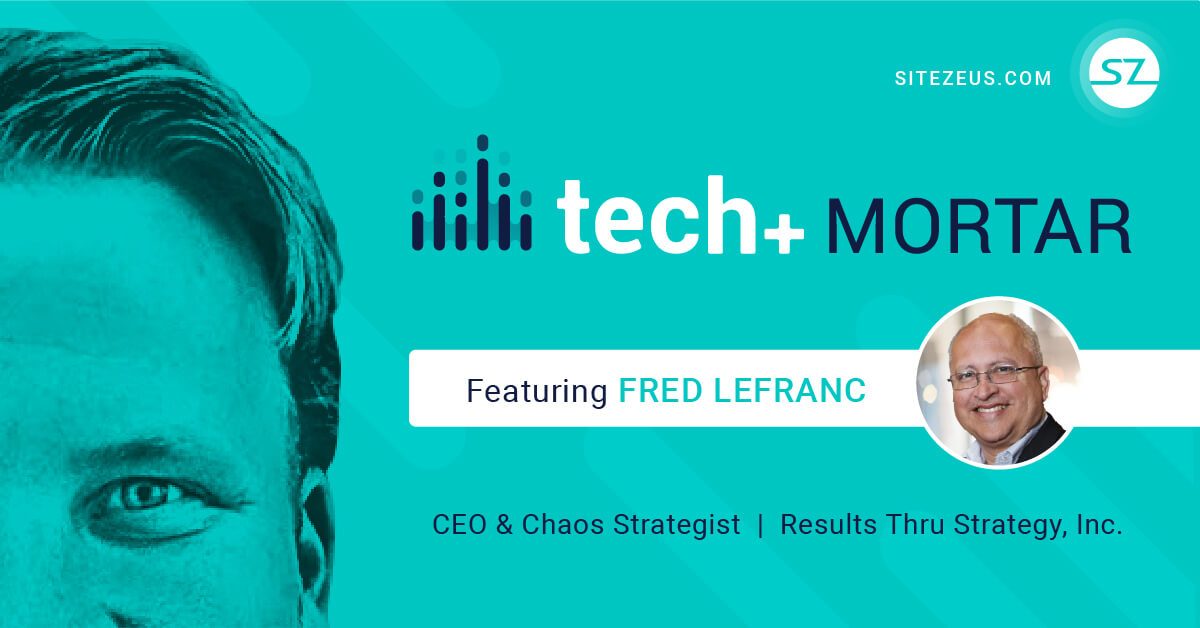 Tech + Mortar Episode 027, February 27, 2020
Fred LeFranc, Results Thru Strategy
Talk Highlights
Things that Fred learned from his mentors, like Rich Melman from Lettuce Entertain You, and how it molded him into the business consultant he is today
How technology advancements disrupted the industry - both in front-of-house and in the kitchen
How restaurants can improve the experience for their customers
Speaker Bio
Fred LeFranc originally began his career in the restaurant industry in Chicago at Lettuce Entertainment Expertise. He then worked with El Torito when the brand had only 18 restaurants, which lead to opening a restaurant in Laguna Beach and growing it to 250 locations. Fred has worked as CEO for over half-a-dozen restaurants. When he recognized that the industry was entering an era of creative destruction, Fred decided to open his business, Results Thru Strategy.
Working as a Chaos Strategist with Results Thru Strategy, Fred finds order in disorder working with entrepreneurs, investors, and c-suite executives. Helping companies find their purpose that resonates with each team member that makes the company who they are. He believes that trust and discretion is what makes his business relationships last long. Working with both big and small brands, he provides guidance and strategy to be a successful business no matter the hardship.
Show Notes
0:50 - How Fred began his journey in the restaurant industry starting with Lettuce Entertain You all the way to his own company, Results Thru Strategy.
3:22 - The impact Rich from Lettuce Entertain You had on Fred and how this molded him into the consultant he is today.
6:11 - Types of technology Fred was using when he first started at LEY.
7:35 - Fred's mantra around the relationship between technology and the restaurant industry.
7:50 - Fred explains his passion for working in a chaotic environment and finding order within the disorder.
9:29 - Advice Fred would share for anyone entering the industry.
10:33 - How pagers changed the way casual dining operated and added efficiency.
11:57 - Fred describes different kitchen technologies that emerged before many front-of-house innovations.
12:17 - The technology revolution and things that have come up over the last 15 years.
13:44 - Fred's thoughts on how 5G will impact the industry.
15:04 - The restaurant industry's reaction to innovation. Were restaurants quick to shift or weary of new changes?
17:02 - How Fred created a foundation for healthy growth at El Torito's.
19:31 - Mentors that taught Fred important lessons around guest experience.
21:06 - The importance of tech companies speaking around benefits rather than how the technology works.
21:51 - Fred's experience working with Sweet Tomato and how they worked to improve their guest experience.
24:21 - Fred explains why he focuses on the guest's multi-sensory experience at any restaurant.
25:47 - Rapid Fire
Did you enjoy this post?
Give it a star rating to help us bring you great content!
Average rating 5 / 5. Vote count: 1