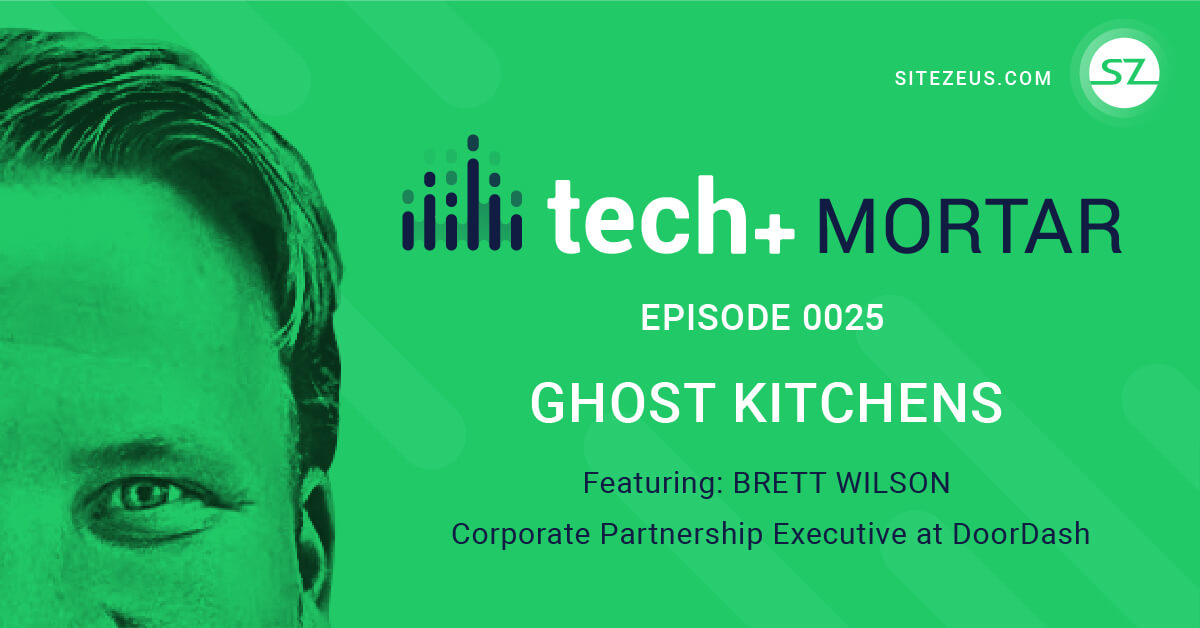 Tech + Mortar Episode 025, November 26, 2019
Ghost Kitchens | Brett Wilson, DoorDash
Talk Highlights
What is a ghost kitchen?
Find out how brands are becoming successful with third-party delivery
Answers to the most frequently asked questions from retailers regarding ghost kitchens
Speaker Bio
Brett Wilson has been in sales for 10 years and specializes in technology, food service, and data analytics. Brett is currently at DoorDash where he helps brands of all sizes enter into third party delivery and the ghost kitchen space.
Show Notes
0:20 - What is a ghost kitchen?
1:54 - More on Brett and his experience in the third-party delivery industry
2:50 - What is the difference between a ghost kitchen and a dark kitchen?
3:45 - Brett answers frequently asked questions from retailers regarding ghost kitchens
5:46 - What are brands that are succeeding with third-party delivery doing that others are not?
9:25 - The Hundreds Family Style Food Festival 2019 presented by DoorDash
9:50 - How are brands using social media and influencers to stand out?
12:00 - Katz's Delicatessen
12:48 - Brett discusses how brands can use third-party delivery as a profit generator
16:50 - How can brands determine if they would benefit from third-party delivery?
Did you enjoy this post?
Give it a star rating to help us bring you great content!
Average rating 5 / 5. Vote count: 1