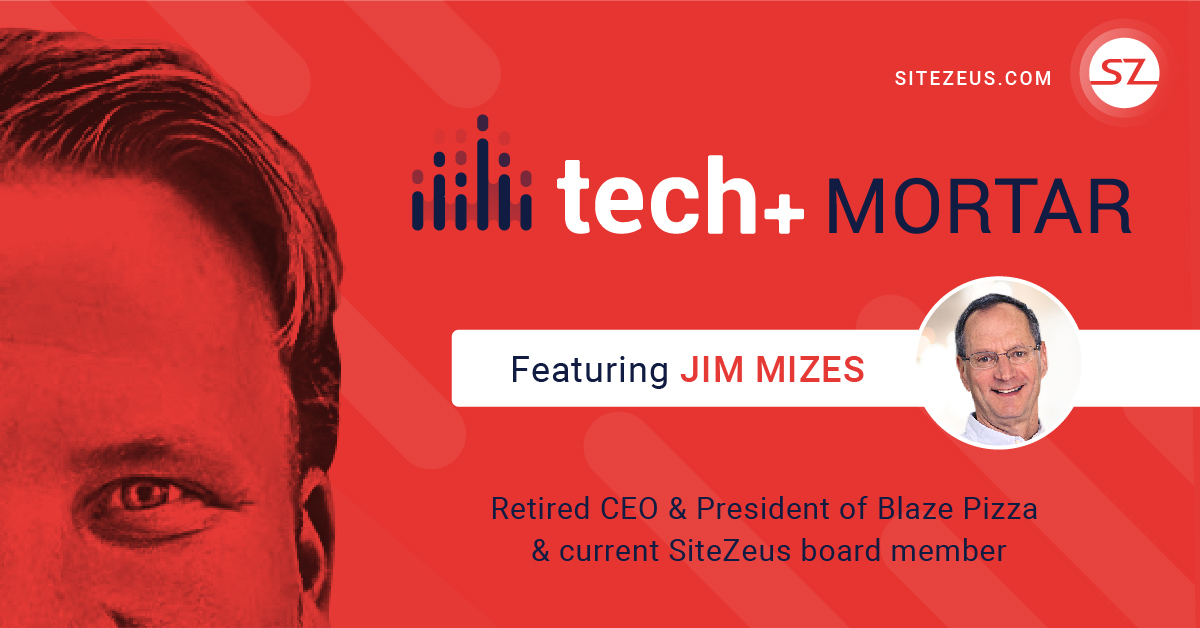 Tech + Mortar Episode 028, April 23, 2020
Jim Mizes, Blaze & SiteZeus
Talk Highlights
Examples of the initiatives restaurants have taken to reach customers in new ways.
What restaurant professionals should be doing to ensure they make it to the other side.
How the future of the restaurant business will look.
Speaker Bio
Jim Mizes started his career in the retail industry as a young man working at his father's pharmacy. He then went to school and received a degree in accounting and began working in typical finance jobs. After realizing that accounting wasn't what brought him joy, Jim joined Taco Bell as a general manager and quickly worked his way up to their VP of operations. In 1989, Jim repositioned the brand's 59, 79, 99 campaign and saw a 60% growth in same-store sales. After building up several restaurant brands, Jim finally joined Blaze Pizza where he grew the brand from 2 stores to over 340 in only 6 and a half years.
Jim is now retired and recently joined SiteZeus' board of directors to continue to help retail and restaurant brands grow into new markets.
Show Notes
1:40 - Jim's take on where retail is allocating funds during this time
2:55 - Initiatives restaurants are taking to pivot their strategies with no dine-in
5:00 - How restaurants can prepare for business after COVID-19
6:50 - What restauranteurs can do to maintain funds and get to the other side
9:40 - How non-leadership positions can add value to their company
12:30 - Is there an advantage for those restaurant brands who own their real estate?
13:30 - Jim's prediction on what the future of the restaurant business looks like
15:15 - Quickfire - COVID-19 edition!
Did you enjoy this post?
Give it a star rating to help us bring you great content!
Average rating / 5. Vote count: