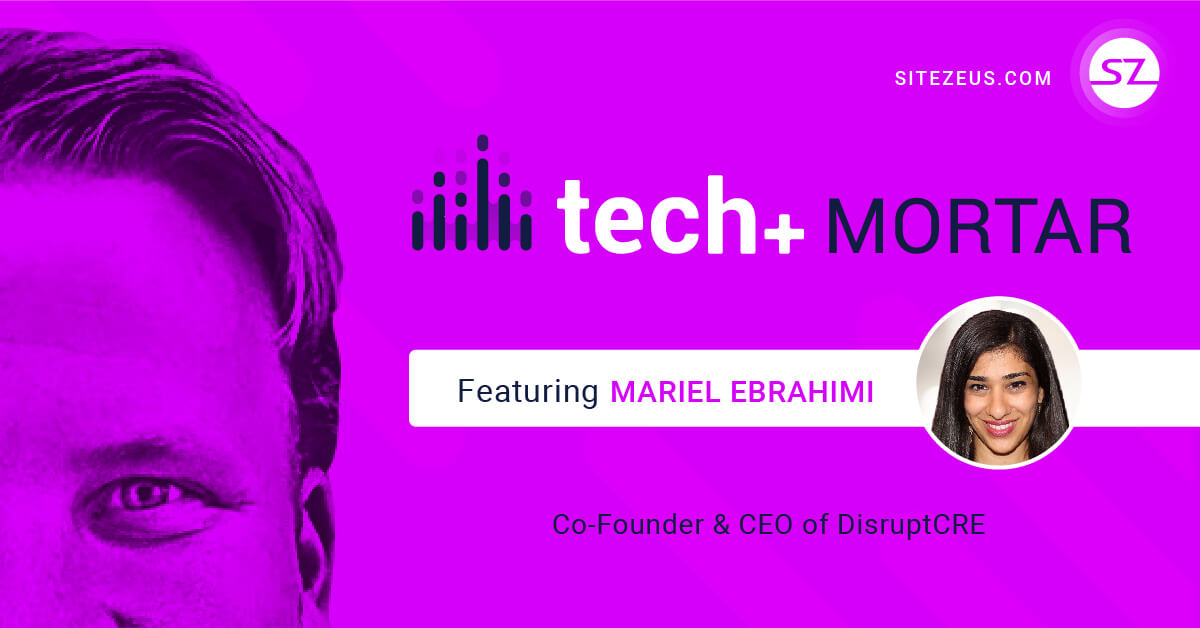 Tech + Mortar Episode 023, August 20, 2019
Mariel Ebrahimi, CEO at DisruptCRE
Talk Highlights
Types of innovation commercial real estate is experiencing
What emerging trends Mariel is excited to see
What to expect at a DisruptCRE conference
Speaker Bio
Mariel Ebrahimi co-founded DisruptCRE in 2014 with the goal of connecting industry professionals with emerging technologies and trends. Recently, Mariel has spoken for groups within CoreNet New England, Commercial Real Estate Finance Council, NGKF, and at the NYU Tandon School of Engineering. In 2015, she was selected as a finalist for the SmartCEO "Skyline Awards" for innovation in commercial real estate and in 2018, a Bisnow NYC Woman of Influence award. With a background in international logistics, tech and supply chain management, Mariel has found a passion at the nexus of commercial real estate and technology.
Show Notes
1:19 – How DisruptCRE came to existence.
4:23 – The types of innovation that Mariel realized commercial real estate was missing.
6:48 – The level of disruption Mariel sees in real estate.
9:10 – How to build a structure that is capable of evolving with technology.
12:20 – How a fresh perspective can provide profound insights to the industry.
15:10 – Mariel explains the new learning experience at Camp toy store.
16:58 – The difference between and good and great panel according to Mariel.
18:47 – How differing opinions can provide value to discussions.
20:00 – Ways to make the most as a first time attendee to a conference.
22:36 – Mariel describes an emerging trend she is exciting to see develop.
25:20 – Rapid Fire Questions
Did you enjoy this post?
Give it a star rating to help us bring you great content!
Average rating / 5. Vote count: