Case Study
How Wings Etc. scaled its real estate with A.I.-powered market planning
Wings Etc. has been recognized as a Top 100 Fastest Growing Franchise whose passion for team members' success is incomparable. To support the financial goals of its franchise network, Wings Etc. is leveraging SiteZeus' A.I.-powered predictive analytics platform to increase its AUV and pick better locations faster.
Find out how Wings Etc. leveraged SiteZeus to
open three above-AUV sites during the pandemic,
protect franchise investments with smarter location-based decisions, and
confidently grow in unknown territories with A.I.-powered market planning.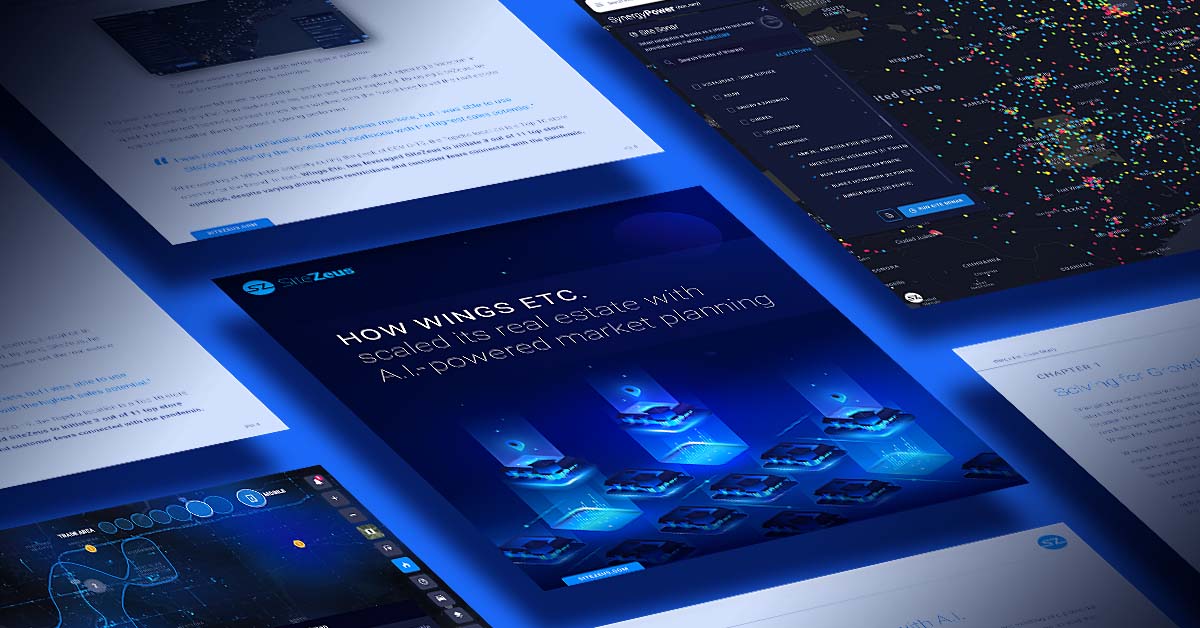 Download the case study
Tell us a little about yourself
"I was completely unfamiliar with the Kansas markets, but I was able to use SiteZeus to identify the Topeka neighborhoods with the highest sales potential."
Dan Brekke, VP of Real Estate and Construction, Wings Etc.