Sonny's BBQ cooks up a new off-premise blueprint, served with a side of A.I.-powered market planning
Sonny Tillman founded his first restaurant in Gainesville, FL in 1968, when the world was a very different place. Long before smartphones and online ordering, Tillman and his wife, Lucille, dreamed of "serving slow-cooked, all-you-can-eat BBQ with a generous helping of Southern hospitality". Now 96 locations strong (and growing), Sonny's BBQ, spans eight Southeastern states and is one of the country's largest barbecue chains.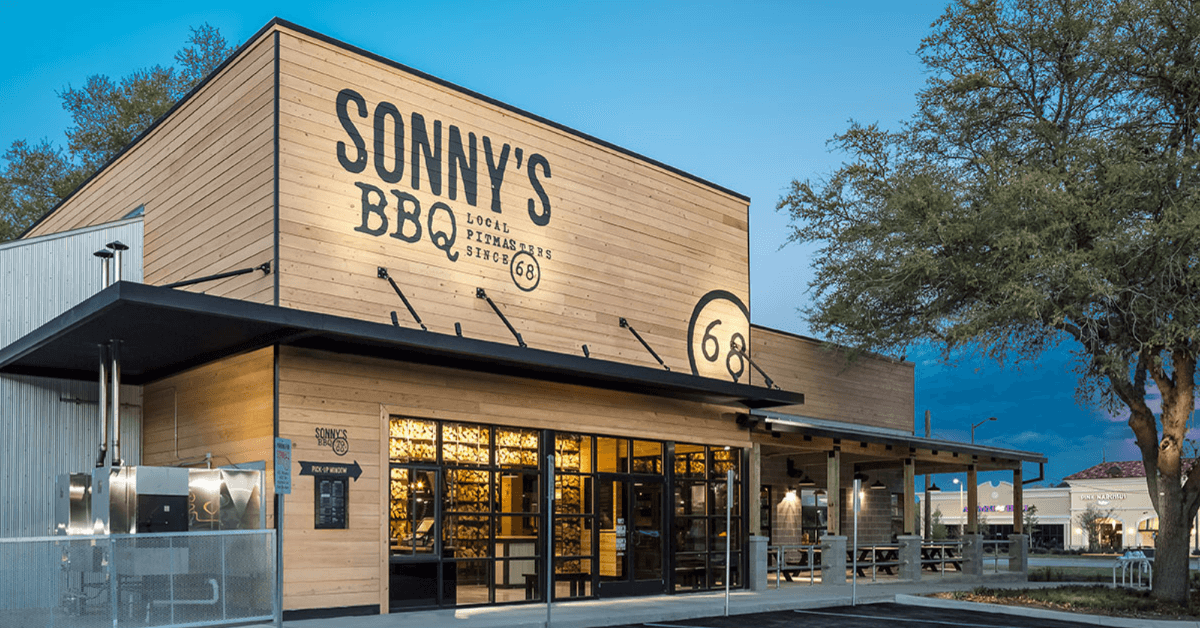 Before 2020, the brand had enjoyed 5% year-over-year growth and steadily increasing average unit volumes (AUVs). Amazingly, when COVID-19 struck—leaving many restaurant brands flailing—Sonny's BBQ continued to thrive. Although sales took an initial dip in March 2020 and through the lockdown, an ongoing rebrand, a reimagined marketing strategy, and the ability to pivot sparked growth in new places and periods of Comp sales growth beginning in June 2020. Throughout the pandemic, Sonny's has consistently performed above the 90th percentile among Casual Dining brands and has since shifted to measuring off-premise performance against Fast Casual concepts.    
What was the secret recipe for this incredible victory in casual dining?
To begin with, Sonny's BBQ had previously implemented OLO, an online ordering tool that allows diners to order and pay for meals on mobile or desktop devices. When the brand switched to curbside pickup (a customer-focused response to COVID), they had already primed themselves for off-premise success.
Sonny's also prioritized building and optimizing a seamless drive-thru experience by incorporating it as a key focus of their most recent remodel prototype. Guests have rewarded Sonny's for their efforts: Since March 2020, comparable drive-thru sales are up +51% over the prior year and account for 24% of total net sales over this period.
The third key factor in Sonny's achievements was their early adoption of A.I.-powered market planning tools. By leveraging SiteZeus — a location intelligence platform for multi-unit brands — to analyze a combination of brand-specific and third-party data sources, the BBQ gurus dove deeply into the meat of the matter. A team with incredible vision, Sonny's BBQ continues to proactively incorporate SiteZeus into its market strategy to pick optimal locations.
With SiteZeus in hand, the Sonny's franchise development team was able to identify and open one of the top five performing sites in their portfolio—a gem that continues to produce almost 20% above AUV to this day.
Shortly after, as the restaurant industry faced unprecedented store closures and plummeting sales, SiteZeus offered Sonny's BBQ the insight it needed to remain healthy and competitive.
When COVID officially struck the United States, Sonny's BBQ immediately built and compared two separate models in the SiteZeus platform. One to examine pre-COVID sales for on and off-premise dining; another to simulate 12-months of the off-premise-heavy sales observed during COVID. In addition, by using SiteZeus' mobile data to analyze changing customer behavior throughout the day, the brand proactively adjusted to revenue center sales shifts across dayparts.
Since millennials and Generation Zers were already large users of off-premise dining, gaining their attention was crucial to short and long-term brand survival. As a result, Sonny's BBQ is now exploring a smaller, trendier prototype with less dining capacity, but more kitchen space. If lucrative, this innovative, less expensive model may be the wave of Sonny's future.
Sonny's BBQ also leveraged SiteZeus' platform to identify stronger co-tenants. With stronger branding and a larger demographic pool, the concept has discovered greater revenue potential by keeping the company of grocers like Publix and Whole Foods. Bold in their approach, Sonny's BBQ understands what it takes to win.
Continue reading, or see it for yourself
Interested in learning more about SiteZeus? Schedule a demo today.
Armed with extensive knowledge of the industry, great instincts, and critical A.I. intel, Sonny's BBQ has made several key moves:
They launched a create your own family bundles campaign to accommodate changing customer behavior.
They fired up OLO – Curbside to overcome fading dine-in opportunities and continue to inform guests of the many changes Sonny's makes to ensure a safe dining experience across all revenue centers.
They rebranded and have remodeled 66% of their restaurants to help appeal to a younger target demographic and to also maintain their core audience. They continue to push Drive-Thru and other back of house adjustments in their remodel strategy to embrace growing off-premise sales.
In doing so, they have enjoyed tremendous success and are exploring expansion opportunities in new and existing markets.
Above all, Sonny's BBQ is dedicated to guiding sustainable growth for its franchisees. In its partnership with SiteZeus, this hands-on brand is performing sales forecasts, white space analyses, and impact studies in minutes to identify optimal trade areas and individual sites. Highly selective in its approach, the brand will not approve a franchise location:
with subpar AUV potential
with disproportionately high costs
lacking off-premise amenities (i.e. a drive-through)
threatening to cannibalize substantial sales from existing franchisees
If a proposed site does not pass these SiteZeus smoke tests, it is simply denied.
A tool like SiteZeus blends the art and science of franchise development in advantageous ways. By confirming (or disproving) the potential AUV of a site and helping us proactively position ourselves in the right markets, SiteZeus has given us the confidence to act quickly in the face of tremendous change."

Alex Regar, Lead Business Intelligence Analyst, Sonny's BBQ
By demonstrating this type of prowess, Sonny's BBQ has gained significant popularity in the franchisee community. When a brand can open net new locations despite COVID-related economic uncertainty, the casual dining community takes notice. More importantly, when the Southeast fell back in love with slow-cooked, mouth-watering BBQ with a generous helping of Southern hospitality, this longtime favorite demonstrated its' smokin' ability to beat the odds.
See how SiteZeus can help you solve for site selection and optimization.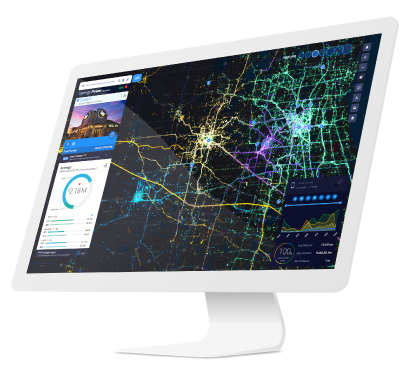 Did you enjoy this post?
Give it a star rating to help us bring you great content!
Average rating / 5. Vote count:
No votes so far! Be the first to rate this post.