For every query, big data has the answer
Big data, analytics and the Internet of Things are creeping into all aspects of business operations these days from staffing and inventory management to real estate and social media strategy. Many franchisors are finding it is time to jump on the trend or risk getting left behind.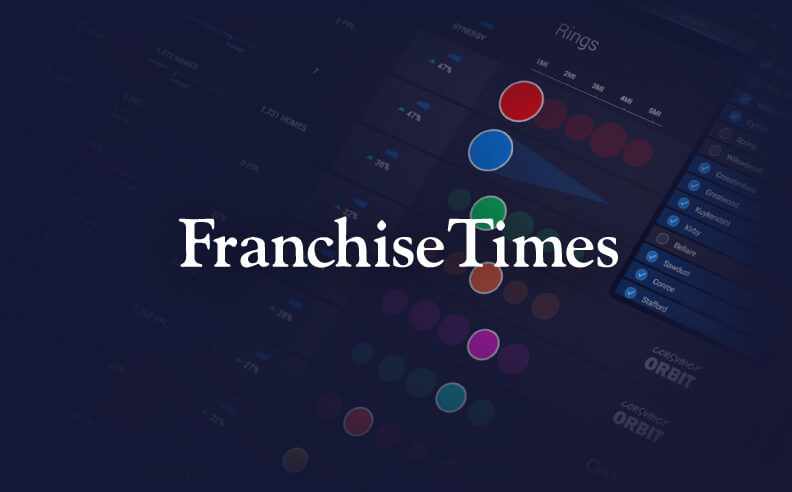 I think if you as a company are not utilizing big data in this day and age you are behind the curve relative to who your competitors are."

Graham Hanson, director of real estate at Pita Pit USA in Coeur d'Alene, Idaho
Over the last 18 months Pita Pit USA has taken initiatives to insert more technology into its franchise system. "Mainly that involves a new POS system that allows us to capture much more robust data than we have ever had our hands on before," says Hanson.
For example, that system identifies what customers are ordering and when, as well as what items they are not ordering. "That is really an immense help to us, because we can really adjust our thought process in terms of menu items and offering as dictated by the customer," he says.
Great leap forward
Pita Pit USA also has been using site selection software provided by SiteZeus for the past six months to assist in site selection for new store locations. The company has 250 stores in the U.S. and will open about 30 new stores this year.
That is really a great leap forward in our evolution of utilizing data to make high-quality decisions and more educated decisions in site selection," says Hanson.
Companies are increasingly harnessing the power of big data and analytics to improve operating efficiencies, cut costs, boost sales and drive strategic decision-making. "In the restaurant and retail space, we have always been blessed with the option of gathering an immense amount of data at the point of sale," says Meg Potts, a partner with CFO Advisors in Novi, Michigan. CFO Advisors provides board level financial advisory, outsourced CFO and FP&A services, and actionable analytics to multi-unit restaurant and retail brands across the country.
For example, if a restaurant is testing a new menu item, the POS can help to capture sales data to track how customer patterns are shifting. What items are customers shifting away from to buy that new item? How does that new menu item impact sales? Does the average check change? "All of that data can be used for future menu changes or promotions to start to predict how the guests will react," says Potts. Businesses also can put that data in the hands of their marketing team to help guide marketing strategy or give them quantitative data on how much traffic increased with a new coupon or sales promotion.
People have been talking about "big data" for the better part of a decade as metrics have continued to play a bigger role in strategic decision-making. However, there has been a seismic shift in the past five years with massive amounts of very rich data that is now more accessible than ever.
For example, companies are capturing more data from POS systems, customer cell phones and equipment sensors that can track everything from energy use to customer purchasing patterns.
At the same time, the analytics piece is becoming more powerful to help transform that data into something that is more meaningful and actionable. "Companies can easily get buried under a mountain of data if they don't have the real machine-learning or artificial intelligence core or process to sift through that data," says Hannibal Baldwin, co-founder and co-CEO of SiteZeus, a firm that offers location intelligence software as a service technology. "You just get overloaded with information and it is really hard to drill down on what you are going to need to make a decision."
For example, SiteZeus uses machine learning-driven intelligence that takes a wide variety of data sets, such as demographics, traffic, climate, sales and Google analytics, and applies a unique algorithm based on a client's specific criteria to solve for locations that are the best match.
We feel that SiteZeus is putting the science behind that art of site selection that can really produce consistently better results," says Baldwin.
Where to start?
Franchisors are at different stages of the learning curve when it comes to embracing and adopting big data and analytics. One of the stumbling blocks for franchisors and businesses is figuring out where to start.
Kirstie Tiernan recommends a niche "starter project," so that operators "are not trying to grab everything." Tiernan, a director in BDO Consulting's Chicago office who specializes in data analysis and IT consulting, adds starting out very focused allows businesses to dip a toe in the water or have a starting point they can build on over time.
Another big challenge once a company makes the decision to add a new system or new software, is figuring out how to utilize it to its full potential. "We now have access to more information than we have ever had before, but where we find the ROI in utilizing big data is how we use it, analyze it and turn it into something that helps us make better decisions," says Hanson.
A few barriers
Some businesses may be handcuffed by a whole host of things. For example, the franchise system might be built on a legacy model that doesn't allow for any machine-to-machine communication and it could be incapable of integrating with any tools. Some systems go as far as only allowing PDF reports to come out of their POS system. It also can be difficult to get buy-in from people within the company to embrace technology and a new way of doing things.
There is a cost to changing over hardware and there can be a lack of available staff to implement a new POS system or software. However, many systems are more affordable than what people think, says Potts.
Companies don't necessarily need to change out all of their POS hardware, for example, but rather they can get a subscription-based SaaS software that layers on top of existing hardware. "There are so many scalable options that it really depends on where you want to go with it," she says.
Other important advice is to avoid using data to simply generate a multitude of reports that people don't have the time or inclination to read. That means making sure "the result is not just a set of 15 reports that needs to be reviewed daily. It is a very targeted answer to the question that was posed," says Tiernan.
Empower your team with data-driven insights for more profitable decisions.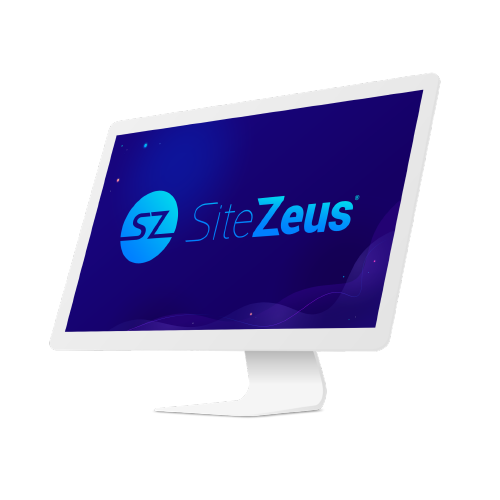 Did you enjoy this post?
Give it a star rating to help us bring you great content!
Average rating / 5. Vote count: