Emerging Brands Breakout
Learn how technology has opened up the playing field
While technology seems to shrink objects over time, it super-sizes their performance. Once room-sized, computers have now folded up into our briefcases. Telephones have dwindled into tiny pocket-sized mirrors. And business intelligence analytics? Analytics have been shrunk, packaged, and made affordable to even the most spendthrift sole-proprietors.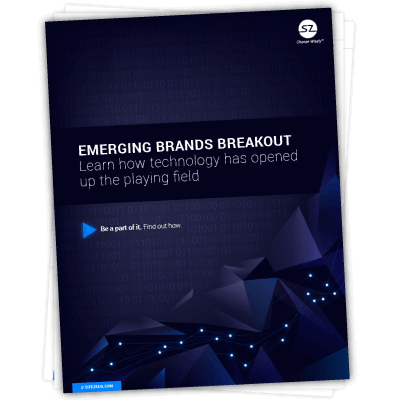 What's inside?
Technology takes off
Lower costs
Premium data providers
Smarter real estate decisions
Developing in-house expertise
Faster feedback systems
Download this free resource
Tell us a bit about yourself and we'll get you a copy of the resource.
Want to learn more?
To speak to a SiteZeus representative call us at 800.611.0738 or email us at info@sitezeus.com. For a live demo, click below.