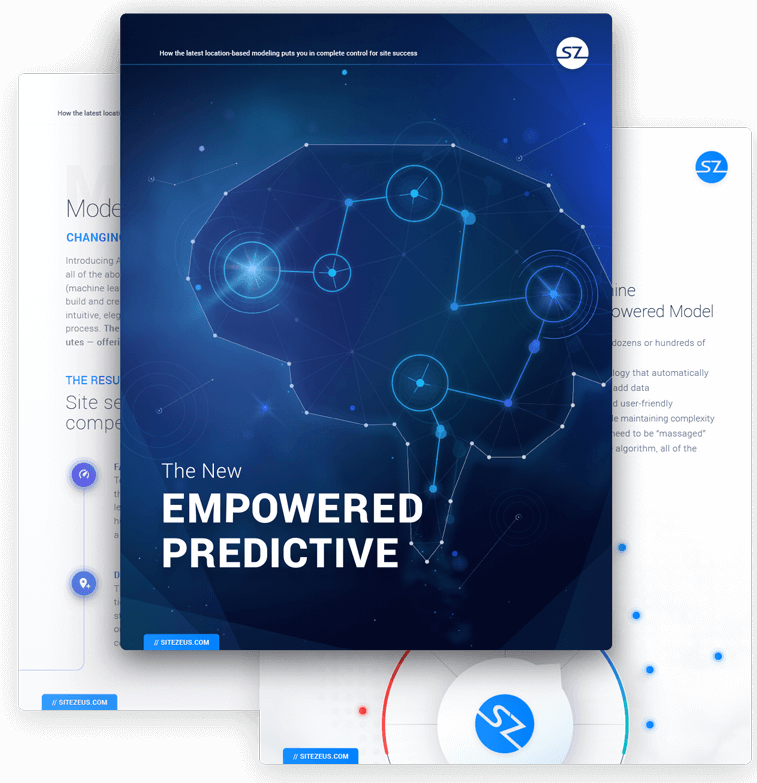 The New Empowered Predictive
Download this resource and learn how the latest location-based modeling puts you in complete control for site success.
Four things legacy models lack
Modern-day machine learning
From reactive to proactive decision-making
Traditional vs. today's models
Download this free resource
Tell us a bit about yourself and we'll get you a copy of the resource.
Want to learn more?
To speak to a SiteZeus representative call us at 800.611.0738 or email us at info@sitezeus.com. For a live demo, click below.