Everything Location
Want updates, guides, tips and tricks delivered to your inbox?
Grocery
Easily validate your grocery sales projections
Getting sales projections on a proposed grocery location should take mere minutes. However, accuracy and transparency should not be concessions for speed. When brands leverage SiteZeus, they get a highly accurate sales projection within minutes as well as the ability to explore the variables behind every projection. With SiteZeus, brands have a constant, high-level understanding of their model accuracy using the Synergy Power Score. The solution represents the median accuracy of the overall model. Users can also review the variables that are positively and negatively affecting their individual projections with the Variable Impact tool. Additional features within SiteZeus – such as mobile data, traffic data, and comparison of similar sites – equip users to further validate their projections with ease. To see how you can validate sales projections using SiteZeus, watch below:
Grocery
Instant insights into grocery revenue potential
When analyzing proposed grocery locations, evaluating the revenue potential is a top priority. In the past, brands used a time-consuming, complex process to understand sales potentials. With SiteZeus users can evaluate the revenue potential for a proposed grocery location faster, easier, and more accurately – resulting in higher ROI on location decisions! Once a brand has a predictive model inside of SiteZeus, they are able to run as many projections as they want. By simply dropping a pin on the map, a revenue projection – known as a "Zeustimate" – is immediately calculated. To make the Zeustimate even more accurate, brands are able to update site characteristics on the proposed location (such as square footage, building type, etc.), and the machine learning instantly re-evaluates the location potential. Each Zeustimate is also conveniently broken down into different revenue streams to provide more detailed insights. To see how with SiteZeus finding and validating new grocery locations is easier than ever before, watch the quick demo below:
Press Release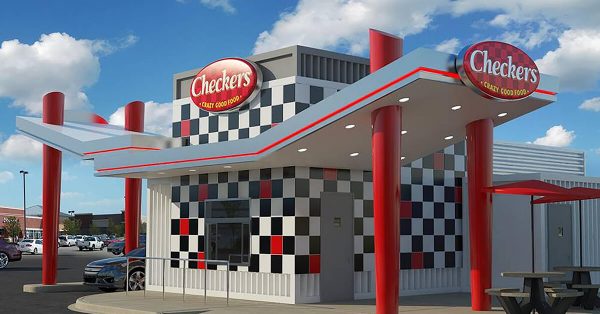 Checkers & Rally's fuels nationwide expansion with SiteZeus' location intelligence platform
TAMPA, Fla. (June 1, 2020) — SiteZeus is pleased to announce its newest partnership with Checkers & Rally's, an iconic and innovative drive-thru restaurant chain known for its exceptional value, people-first attitude and "Crazy Good Food." With nearly 900 locations and plenty of available territory in desired markets across the U.S., Checkers & Rally's will leverage this A.I. powered, subscription-based platform to further expand its thriving portfolio, while making critical market planning decisions.