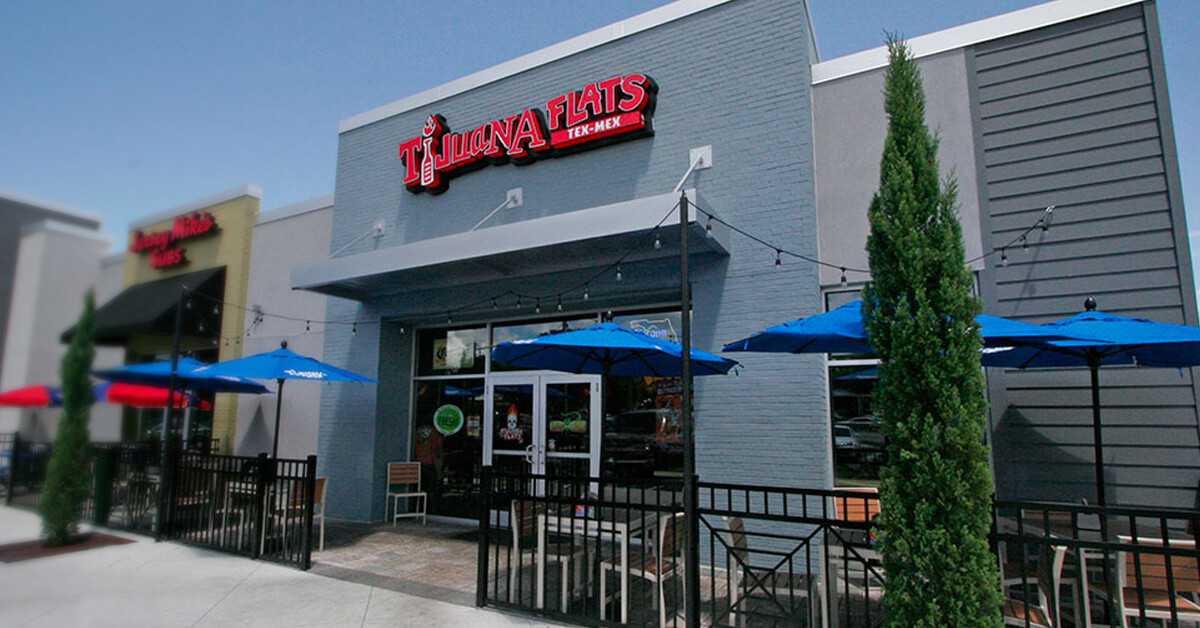 Tijuana flats is a Tex-Mex restaurant chain dedicated to serving people tasty food in vibrant, fun-loving environments across 135 locations — and counting. When the chain decided to kick off a new growth strategy, it turned to Eric Taylor. Back then, Eric had just started as the company's Vice President of Real Estate and Development and knew how pivotal it would be to identify high potential sites and markets for the brand to scale.
With more than 20 years of experience in the restaurant franchising business, Eric knew that to drive the growth strategy forward, he needed to equip his team with a solution that combined the art and science of market planning.
To supplement the art side of market planning with the science side, he needed a solution that
had a user-friendly interface,
accurately and quickly solved for all market-planning scenarios, and
provided dedicated support through each step of the working relationship to help Tijuana Flats understand what uniquely drives its customers.
Eric was immediately drawn to SiteZeus' A.I.-driven technology. But he was even more impressed with the people behind the scenes.
The platform was intuitive, and the data was rich," says Eric. "And just based on our initial conversations and the proof of concept the SiteZeus team prepared for us, I could tell the customer service and expert guidance was going to be excellent."
Once Tijuana Flats signed on, the SiteZeus team ran training sessions for the company's executives.
They walked us through the platform and explained how to think scientifically about markets and turn the data into actionable insights," says Eric. "Client Success Consultant Olivia Bolton and her colleagues have risen to the occasion each time we've had questions."
What does Eric appreciate the most about SiteZeus?
He can use it while he's out and about surveying sites with brokers.
It's a great advantage to be able to drive to a proposed site and pull up a sales forecast right from my laptop," explained Eric. "First, a broker tells me that their demographics have indicated that a site has potential. From there, I punch the address into SiteZeus to verify whether or not it'll be a winner. I also take a deeper look at customer psychographics and other data points that would drive sales in those trade areas."
If Eric ever has a question about the data while he's on the road, he knows help from the SiteZeus team is only a chat or email away.
Our partnership has consistently strengthened and become more impactful over the last two years," Eric says. "We consider the SiteZeus support team an extension of our own team. Together, we've been able to avoid bad locations and identify the locations with high revenue potential that will mark the next phase of growth for our brand."
Opportunity strikes! Electrify your brand's growth with SiteZues' A.I.-powered platform.
The next success story could be yours — schedule a demo to see SiteZeus live.
Did you enjoy this post?
Give it a star rating to help us bring you great content!
Average rating / 5. Vote count: