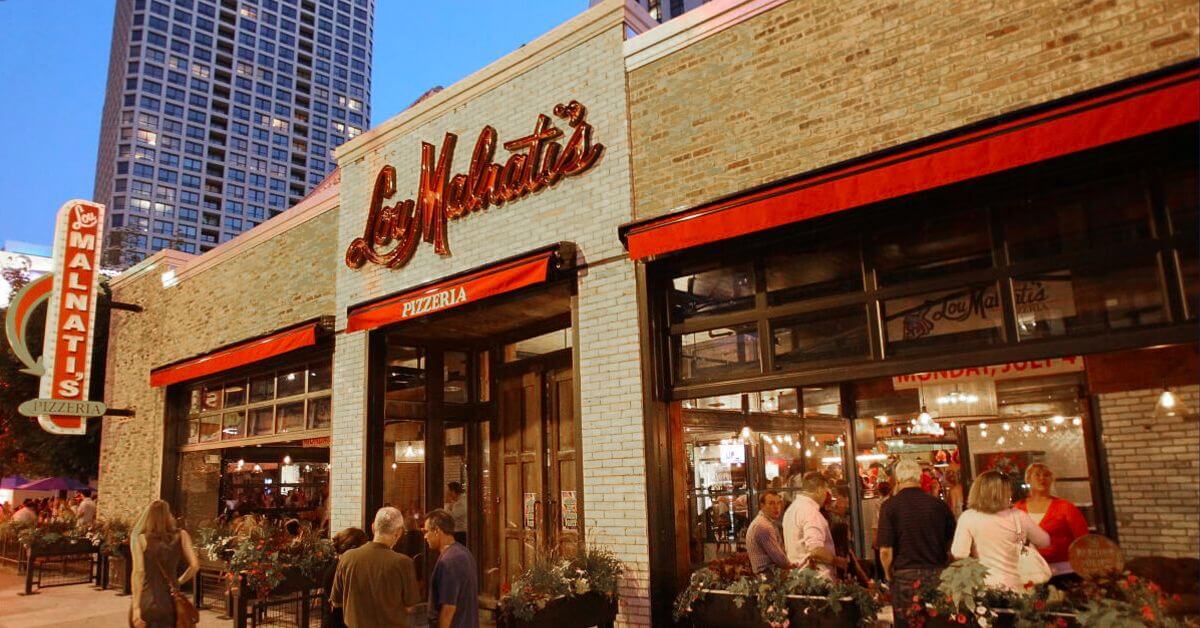 For decades, people have been visiting Lou Malnati's Pizzeria restaurants for a taste of authentic, Chicago deep-dish pizza served with a side of family hospitality. Founded in 1971, today, the brand operates primarily in the Chicagoland area, as well as locations in Indianapolis, Milwaukee, and Phoenix. To continue the brand's rapid growth and bring Chicago deep-dish pizza to everyone craving it, Lou Malnati's real estate team started searching for a market-planning solution that would enable them to quickly and confidently identify growth opportunities.
Given the fanfare of Chicago deep-dish pizza in the Midwest, the brand wanted to identify similar pockets of opportunity in markets outside of its home state. The Lou Malnati's team knew that to accomplish that within their deadline, they couldn't rely on just their intuition or traditional consultant methodologies.
Instead, they needed a site selection solution that would give them access to:
Intelligent customer data and a strong set of modeling capabilities so they could build accurate forecasting models that would help them evaluate the potential of new sites.
A group of experts who would collaborate with them to offer guidance and sharp insights, helping them analyze markets and trade areas in scientific ways.
The Lou Malnati's team began conversations with SiteZeus and was quickly impressed by its A.I.-powered solutions and skilled support staff. Not long after the brand partnered with SiteZeus, Patrick Sauerland came onboard to lead Lou Malnati's market planning and development. He found the transition seamless, thanks to the detailed training SiteZeus provided.
Learning how to use SiteZeus was a breeze; the platform itself is intuitive. I can quickly start running in-depth market analyses and experiment with different market-planning scenarios, knowing that the SiteZeus team is on hand to promptly answer my questions gives me confidence in their product."

Patrick Sauerland, Real Estate Manager
Sauerland has been using SiteZeus to pinpoint how Lou Malnati's target customers are moving within potential and current markets.
"I love data-driven decision-making, so working with SiteZeus to make market-planning decisions has been a fantastic match for me," says Sauerland. "With solutions designed to solve for trade-area analyses, sales forecasts, sales cannibalization models, and smart comparisons, we can determine the true opportunity of potential sites. We're making location-based decisions with greater confidence and at speeds we used to think were impossible. We no longer miss real estate opportunities due to having to spend weeks or months on data and analyses."
What does the Lou Malnati's team appreciate most about SiteZeus?
For Lou Malnati's, what really set SiteZeus apart was its passionate, knowledgeable team.
Every time we ask for additional insights regarding any market study or want to clarify something in one of our models, the SiteZeus team is prompt about giving us what we need," says Sauerland. "By collaborating with them, we've been able to achieve our marketing-planning goals well ahead of schedule. More people in new markets across the US will soon be able to enjoy real Chicago-style pizza."
Opportunity strikes! Electrify your brand's growth with SiteZues' A.I.-powered platform.
The next success story could be yours — schedule a demo to see SiteZeus live.
Did you enjoy this post?
Give it a star rating to help us bring you great content!
Average rating / 5. Vote count:
No votes so far! Be the first to rate this post.