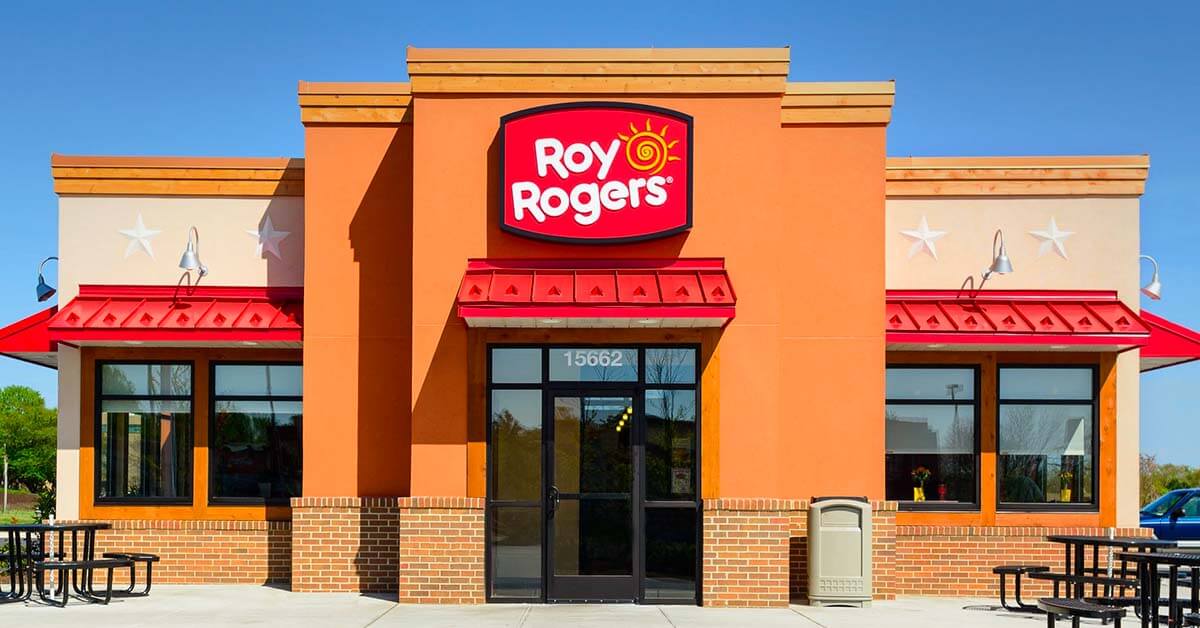 Roy Rogers is a western-themed, quick-service restaurant chain known for serving comfort food in cozy environments that feel like sitting at the family dinner table. When the brand decided to embark on a rapid franchise recruitment growth phase, the real estate team knew that they needed a data-driven method for market planning.
While Roy Rogers was thriving in its home markets, the real estate team wanted to know which new markets would support similar — if not greater — growth opportunities. It was up to Director of Real Estate Joseph Briglia to find the right solution to power that growth strategy. With many years of experience in market planning, Briglia knew he didn't want a traditional consultant solution.
He had noted that while traditional consultant solutions gave the impression of understanding brands and their customers more personally, they just didn't deliver results accurately or quickly enough. Briglia knew that only a technology solution could meet the speed of analysis required for Roy Rogers to swiftly expand. In his search for the right technology solution, he wanted to ensure that:
The technology was capable of building an accurate model that captured the unique ingredients that make the Roy Rogers brand successful, and was able to accurately solve for different market-planning scenarios
The technology was backed by reliable, responsive support and customer service specialists who would work alongside the Roy Rogers team to onboard them and help them start quickly leveraging the solution
Briglia found the right mix with SiteZeus. He saw that the dynamic, complex, data-driven nature of the A.I.-powered solution came with an extraordinary team of support partners behind it — a combination that would enable his team to forecast sales on existing sites with incredible accuracy.
From the initial proof of concept to the actual set up of the platform when we signed on as a customer, the dedication of the SiteZeus team was a game-changer."

Joseph Briglia, Director of Real Estate
"Using the platform, we were quickly able to identify the complex drivers of our business and forecast revenue potentials within our acceptable margins. That technology, combined with the expertise of the SiteZeus team, helped us achieve high model confidence within just a few days of us becoming an official customer," says Briglia.
After Roy Rogers decided to go with SiteZeus, SiteZeus support specialists flew to Roy Rogers' corporate office to train the real estate team on how to leverage the solution.
The SiteZeus team went above and beyond. It wasn't just a run-of-the -mill training session — they tailored their guidance to our growth goals, walking us through the features and showing us all the possibilities. The SiteZeus team is an add-on to our own team. They're just as invested in our growth as we are."
Today, Briglia and other Roy Rogers executives use SiteZeus to scout new corporate and franchise locations where their unique brand would thrive. With access to a single platform, the Roy Rogers real estate team can conduct trade area analyses, customer segmentation, white space analyses, sales impact studies, and more with greater confidence than ever before. And as a bonus, they know there's a group of experts they can contact whenever they need to clarify a data point or talk through an analysis.
"Their sharp insights on location intelligence have made our market planning more strategic and nuanced," says Briglia. "Collaborating with the SiteZeus team has helped us set even higher standards for our expansion goals, especially in mapping new franchise territories and to build out."
The most significant result of the partnership between Roy Rogers and SiteZeus?
We've been able to pinpoint new, high-potential markets where our unique brand can succeed — all while staying true to the family values that our customers love us for," says Briglia.
Opportunity strikes! Electrify your brand's growth with SiteZues' A.I.-powered platform.
The next success story could be yours — schedule a demo to see SiteZeus live.
Did you enjoy this post?
Give it a star rating to help us bring you great content!
Average rating / 5. Vote count:
No votes so far! Be the first to rate this post.