SiteZeus makes the 2016 CIO Review's "100 Most Promising Big Data Solution Providers"
An annual listing of 100 companies that are at the forefront of providing big data solutions and impacting the marketplace
Big Data is no more a buzzword. Now that organizations have already put their wide arms around Big Data, the next impediment lies in refining the data to bring out insightful and meaningful results. With every bit of '0' and '1' being harnessed as meaningful "collections," enterprises are sure to achieve complete utilization of their concrete information, and attain significant outcomes.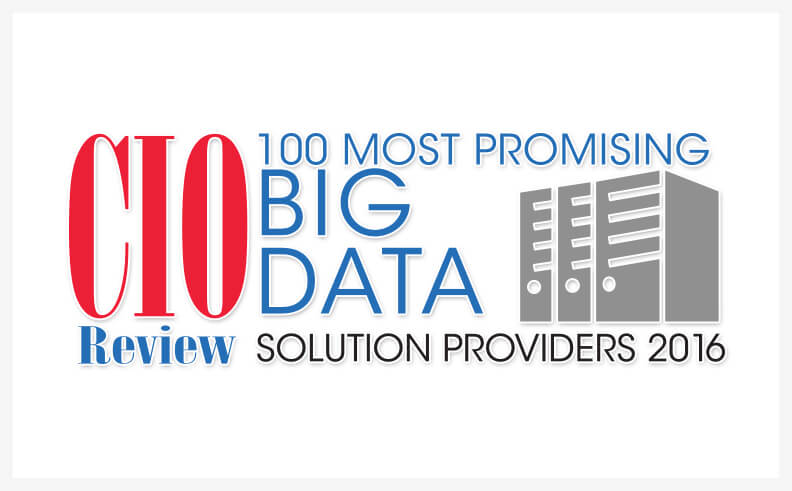 Another trend that has gained notable traction is capitalization of cloud for storing invaluable sets of data. While majority of enterprises consider it as a risky venture owing to the concerns of security, others embark upon it for the sake of business agility. With myriad of such transformations, enterprises are confident to embrace innovative ways to hold together the regulations of corporate world, and ensure their participation in the realm of Big Data.
In order to uphold a fine balance, it has become critical for the CIOs to choose proper technology and select best vendors that are at the forefront of effectively tacking the impediments across the Big Data realm. To help them accomplish their objective, CIO Review presents "100 Most Promising Big Data Solution Providers 2016." A distinguished panel comprising of CEOs, CIOs, VCs, and analysts including CIO Review's editorial board has decided the top Big Data Solution Providers from over a thousand companies. The companies featured in this list provide a look into how their products work in the real world, so that you can gain a comprehensive understanding of the solutions available and how they stand against competition. View the CIO Review's 100 Most Promising Big Data Solution Providers 2016.
About SiteZeus
SiteZeus is a predictive modeling platform that helps multi-unit brands with location-based decisions. The location intelligence platform is powered by A.I. to create fast and accurate predictive models. Brands leverage the platform to make confident, data-driven decisions to solve for infill expansion, greenfield growth, remodel analysis, relocation analysis and closure analysis. For more information around how SiteZeus' A.I. platform can help your company grow, contact info@sitezeus.com.
Did you enjoy this post?
Give it a star rating to help us bring you great content!
Average rating / 5. Vote count:
No votes so far! Be the first to rate this post.