SiteZeus named 2016 startup of the year
Tampa, FL —October 4, 2016— SiteZeus, is honored to be recognized by the Business Intelligence Group's BIG Award for Business as the 2016 Startup of the Year. The organization's annual recognition program was launched to reward companies with vision, creativity and persistence – the hallmarks of the world's greatest companies!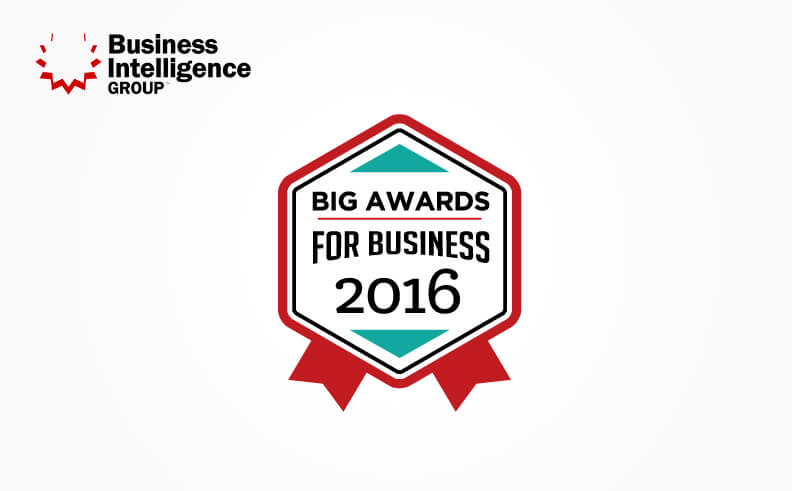 SiteZeus was selected because their SaaS-based Location Intelligence platform delivers powerful predictive modeling that empowers growing companies to determine the optimal sites to open new stores. This approach has automated what generally has been a consultative and manual approach into an intuitive model building process.
SiteZeus' big data predictive platform allows users or organizations to combine store level revenue and performance data with a number of big data sets ranging from household level demographics, transportation patterns, climate data, mobile GPS data and population movements. By allowing everyday users to create and build comprehensive predictive analysis in a seamless and meaningful way where they can apply their own expert knowledge about their industry, SiteZeus provides users with rich insights that would have typically been reserved for data scientists, statisticians and consultants. Furthermore, by providing detailed information on what factors went into every recommendation, and what locations were outliers from the optimal statistical model, SiteZeus initiates a transparent experience that has not existed within the big data platforms historically.
Bringing to the commercial real estate world a technology solution that provides predictability in the retail site selection process, SiteZeus empowers retail brands of all types and industries to automate manual process which can increase unit revenues and profitability, enhance investment appeal, increase the value to potential franchisors, and reduce the growth timeline.
"It's an honor for SiteZeus to receive the Business Intelligence Group's BIG Award for Business – 2016 Startup of the Year" Keenan Baldwin, Co-CEO and Co-Founder at SiteZeus said.
Such recognition from industry experts validates our original vision to provide leading edge technology that empowers business leaders for growing companies of all sizes to optimize their location selection process. We are both thrilled and humbled to have been recognized for our efforts."
"Differentiation is a common theme among many of our winners, and we hope that trend continues," said Russ Fordyce, Managing Director of the Business Intelligence Group. "Modern companies are now relying on their customers for inspiration and direction to improve and launch new products. We are so proud of all of the winners this year. It is truly a select group."
About SiteZeus
SiteZeus is a predictive modeling platform that helps multi-unit brands with location-based decisions. The location intelligence platform is powered by A.I. to create fast and accurate predictive models. Brands leverage the platform to make confident, data-driven decisions to solve for infill expansion, greenfield growth, remodel analysis, relocation analysis and closure analysis. For more information around how SiteZeus' A.I. platform can help your company grow, contact info@sitezeus.com.
About Business Intelligence Group
The Business Intelligence Group was founded with the mission of recognizing true talent and superior performance in the business world. Unlike other industry award programs, business executives—those with experience and knowledge—judge the programs. The organization's proprietary and unique scoring system selectively measures performance across multiple business domains and then rewards those companies whose achievements stand above those of their peers.
Did you enjoy this post?
Give it a star rating to help us bring you great content!
Average rating / 5. Vote count:
No votes so far! Be the first to rate this post.