SiteZeus Partners with TA and Petro Stopping Centers to accelerate growth trajectory
TAMPA, Fla., November 21, 2016— SiteZeus has partnered with TA and Petro Stopping Centers, the largest full-service travel center company in the United States, to provide them with the most intelligent solutions the big-data industry has to offer for real-estate expansions, informed by the most accurate and insightful data sets around.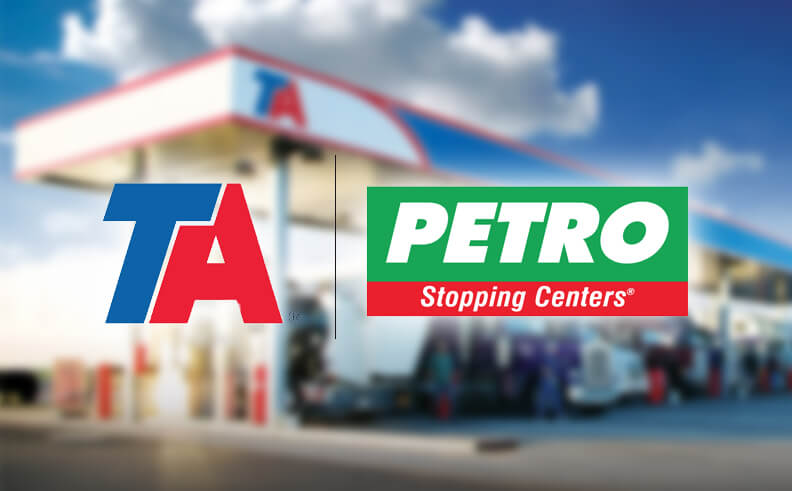 TA and Petro Stopping Centers are a trailblazer in their industry, with loads of experience and notable brands under their umbrella. In many ways they share our vision: to offer an accommodating variety of high quality services. They're ready to increase unit revenues and profitability, and we're more than ready to get them there. These are exactly the kinds of partnerships we envision– we're beyond excited."

Hannibal Baldwin, SiteZeus Co-CEO & Co-Founder
And while SiteZeus has seen major successes in foodservice partnerships, the nature of their platform is unbounded; they empower retail brands of all industries through automating manual process to increase unit revenues and profitability, enhancing investment and franchise appeal, and reducing growth timelines. When TA and Petro Stopping Centers decided to reinvigorate their growth going into 2017, they recognized SiteZeus as the right tool.
Named the 2016 Startup of the Year by the Business Intelligence Group (BIG), SiteZeus has seen tremendous growth within the last year and was selected for this honor because their powerful predictive modeling empowers growing companies to build analyses in meaningful, personalized ways. Combining massive data sets with individual companies' revenue and performance data, SiteZeus effectively automates what has overwhelmingly remained a consultative and manual process. In short, they understand that the most meaningful suggestions arise when expertise is brought in from both sides: company and client.
SiteZeus has the power to inform and optimize businesses far beyond the realm of the food-service industry. TA and Petro Stopping Centers immediately saw this value in us; the scope and flexibility to comprehensively cover their spread of services."

Keenan Baldwin, Co-CEO & Co-Founder
About SiteZeus
SiteZeus is a predictive modeling platform that helps multi-unit brands with location-based decisions. The location intelligence platform is powered by A.I. to create fast and accurate predictive models. Brands leverage the platform to make confident, data-driven decisions to solve for infill expansion, greenfield growth, remodel analysis, relocation analysis and closure analysis. For more information around how SiteZeus' A.I. platform can help your company grow, contact info@sitezeus.com.
About TravelCenters of America LLC
TravelCenters of America LLC (TravelCenters), headquartered in Westlake, Ohio, conducts business in 43 states and Canada, principally under the TA® and Petro Stopping Centers® travel center brands and the Minit Mart® convenience store brand.
Did you enjoy this post?
Give it a star rating to help us bring you great content!
Average rating / 5. Vote count:
No votes so far! Be the first to rate this post.