SiteZeus secures $2.2 million in Series A Funding led by Bloomin' Brands founder Chris Sullivan
SiteZeus, the leader in site selection technology for emerging and established brands, today announced it has secured $2.2 million in funding from Chris Sullivan, Bloomin' Brands partner and co-founder of Outback Steakhouse, as well as Baldwin Beach Capital. SiteZeus has raised $2.65 million to date, and will use the new funding to expand its team and bring SiteZeus to market in 2015.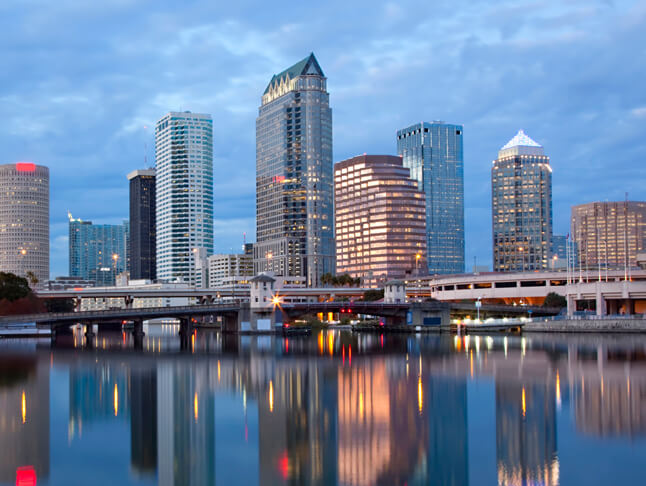 The SiteZeus technology platform is driving the 'fast data' revolution, allowing the restaurant, retail and hospitality industries to begin participating in the next evolution of data consumption and output,"
said Sullivan.
SiteZeus will soon launch the industry's first site selection technology that incorporates data-driven location intelligence and site execution, designed for retail, restaurant and hospitality brands with 10+ locations. Currently in beta, the technology has been deployed by more than a dozen brands who leverage its power to understand the core attribute drivers for their existing and new locations on a local, regional and national level, ultimately driving more rapid and profitable real estate decisions.
The legacy site selection practice typically involves labor-intensive manual processes, static demographic analysis, inconsistent rankings and decisions based on intuition – all of which results in wide disparities in the unit economics,"
said Keenan Baldwin, COO and Co-Founder of SiteZeus.  "We've built the first real-time, web-based site selection technology to bring every single component of predictive location intelligence capabilities to users. The funding round will enable us to execute on our high growth expansion plans."
By automating the data sourcing, aggregation, analysis and presentation, SiteZeus will allow brands and users to essentially become their own site selection consultant. The technology consumes more than three billion data points across the nation within behavioral demographics, transportation patterns, points of interest, climate, sales cannibalism, social media, SEO and real estate attributes such as parking, access, square footage etc. to produce the most powerful location intelligence available today.
Steve Roberts, founder of Restaurant Magic and a member of SiteZeus' Board of Directors said, "The founders of SiteZeus have harnessed their immense talents to bring commercial real estate site selection a revolutionary product destined to be the next disruption in this industry."
About SiteZeus
SiteZeus is a predictive modeling platform that helps multi-unit brands with location-based decisions. The location intelligence platform is powered by A.I. to create fast and accurate predictive models. Brands leverage the platform to make confident, data-driven decisions to solve for infill expansion, greenfield growth, remodel analysis, relocation analysis and closure analysis. For more information around how SiteZeus' A.I. platform can help your company grow, contact info@sitezeus.com.
Did you enjoy this post?
Give it a star rating to help us bring you great content!
Average rating / 5. Vote count:
No votes so far! Be the first to rate this post.