Building a real estate toolbox for the emerging brands
Today's digital society is giving people an expectation for immediate results. People want it now, in real time. The same phenomenon is occurring among emerging brands and franchisors serving daily needs who have been encouraged to sell franchises quickly, in some cases without regard to necessary economies of scale in marketing and other support services. But what cost does that rapid expansion have on profitability and long-term success?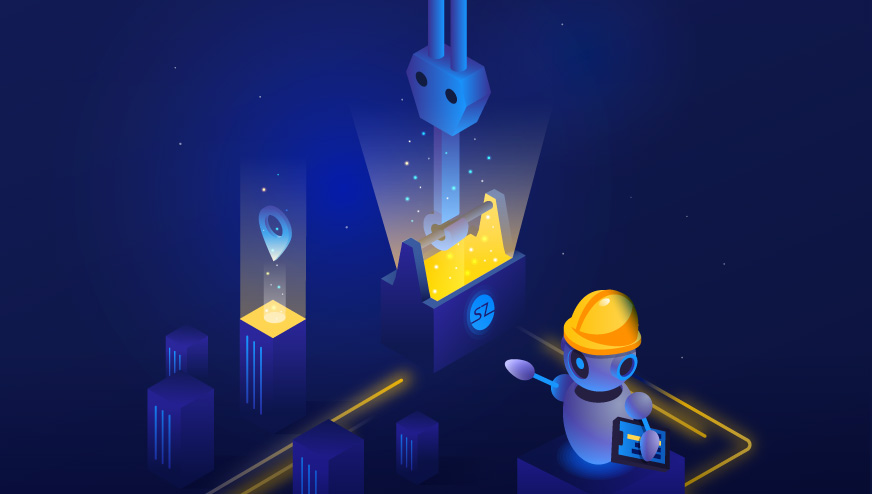 Developing a market plan is critical to building a strong foundation

Today's digital society is giving people an expectation for immediate results. People want it now, in real time. The same phenomenon is occurring among emerging brands and franchisors serving daily needs who have been encouraged to sell franchises quickly, in some cases without regard to necessary economies of scale in marketing and other support services. But what cost does that rapid expansion have on profitability and long-term success?

The profitable, long-term expansion of any brand is conditioned on the knowledge-based alignment of market planning, site selection and franchisee recruitment. LDC Group has long championed the idea that the primary vehicle for building franchisee confidence in any franchise system, and particularly in an emerging system, is the creation and execution of logical market plans that can both optimize brand penetration and monetize valuable development territory. Increasingly, those market plans require a disciplined and clustered approach that are aided by location intelligence technology.

For example, one 14-unit franchisor client recently asked us to map out the fastest route to successful multi-unit expansion for the fledgling New Jersey-based brand consisting primarily of 1,500 sf fast casual units serving the daily needs of its communities. LDC's answer:

Recruit local franchisees who will continue to build the brand concentrically and in a way that builds its knowledge base and brand awareness. That strategy will provide efficient marketing economies which, in turn, will raise the AUV's and attract more capable franchisees. Rinse-wash-repeat

Once the foundation is established, the franchisor might then market the brand to savvy, multi-brand franchisees who might find it attractive to invest in the brand and perform the same type of disciplined market planning in other DMA's. It would be a multi-year process built on a foundation of knowledge based, controlled and profitable expansion. For an entrepreneur raised on social media who envisioned an immediate coast-to-coast roll-out, this was not the answer he wanted.

Franchisors of any size should minimize the risk of new development for its franchisees by installing a disciplined and proactive approach to trade area identification and site selection. While this process might provide more of a challenge to the unproven franchisor as compared to a giant brand such as Burger King, the philosophy is similar:

Work in concert with independent, industry leading practitioners for predictive modeling, locational intelligence and psycho-graphic modeling;
Develop a demographic and trade area brand profile, which identifies the specific socioeconomic and related characteristics that drive sales;
Use the brand profile to create a detailed market plan to identify and prioritize the trade areas to be developed over short, medium and long term horizons; and
Recruit franchisees who are aligned with the brand's development goals.

For the franchisor, it is important to create and share an empirical and fact-based market plan so that its franchisees can be directed pro actively toward brand-driven opportunities. In most major metropolitan areas, the number of emerging concepts is greater than the pool of quality sites and qualified franchisees. In such a competitive marketplace, an emerging brand that follows an opportunistic and somewhat random selection of sites and franchisees built on a "gut level" foundation of franchise sales reps, real estate brokers and social media boards is at a competitive disadvantage in regard to the profitable, long-term expansion of its footprint.

Earlier this summer, LDC began assisting in the roll-out of the iconic Buddy's Pizza brand throughout Michigan on behalf of its owner Capital Spring. With the assistance of SiteZeus location intelligence solutions, we are leveraging the latest technology to identify high potential sites within high performing trade areas.

Although Buddy's is a proven brand throughout the Detroit DMA, the utilization of artificial intelligence has allowed us to identify trade areas and sites in new markets possessing those demographic characteristics that correlate most closely with the sales performance of the highest performing Buddy's restaurants in the Detroit DMA. Our application of the brand profile to our pursuit of sites in new markets helps minimize the risk associated with new development and builds investor confidence in the brand's ability to expand to new markets in Michigan and other Midwestern markets.

Although we have focused on the value of developing a sound, long-term market plan for the emerging brand and franchisor, what this example shows is that even proven brands recognize the value of executing a disciplined, methodical approach to strategic market planning to ensure long-term profitability for the brand and its franchisees.

Aligning site acquisition with the market plan

Creating a market plan for multi-unit development is a critical first step in building a solid foundation for an emerging brand. That market plan serves as the guide or master plan for how, when, where and why units are going to be developed. It establishes the framework and the overall discipline for how individual units are going to be rolled out over a specified time period.

Once that master plan is established, the next step is to develop a site acquisition program that details the strategy for locating individual units. It is critical that the site acquisition program align with the market plan for timing new store development, as well as managing costs of that store roll-out. Essentially, the site acquisition program focuses on the ground level activities that provide for the execution of the overall master plan.

Three keys to aligning a brand's market plan with its site acquisition strategy include:

Understand the nuances between a trade area, a site and a venue.
Use the market plan and empirical data to rank or "score" individual sites and venues.
Prioritize ranked sites in the broader context of occupancy costs and projected sales to create a roll-out plan that is financially feasible.

What this example shows is that a location can be negatively impacted by a poor decision on any one of those factors – or even all three. So, it is important to make solid, data-driven decisions on each of those criteria that are based on the brand's location criteria.

Trade area: The physical geographic area from where the business draws its customers. How far will people travel to get to that business? In some locations, the trade area might encompass an entire county, or it might be defined by distance or travel time, such as a 5-mile radius or 15-minute drive time. Trade areas also can be defined by population density or physical barriers.

Site: The site is the general location within the trade area. It could be a particular shopping center or location within an office building, or a pad site at the intersection of Main & Main.

Venue: This refers to the specific space within a larger site. For example, choosing an in-line space versus an endcap with a drive-thru can produce dramatically different sales for an operator, just as locating in a mall next to a Sears versus a Nordstrom proves that not all venues are equal even at the same site.

A second step is to use the market plan to rank or "score" individual sites and venues. An effective market plan links the common, yet sometimes subtle characteristics of markets, sub-markets, trade areas, sites and venues to help produce a ranking system that can be used to prioritize individual sites within a specific trade area. For example:

While the trade areas have been scored on their demographic and brand centric desirability, each individual site within that trade area also has been scored on its physical merits, e.g. access, visibility, co-tenancies, etc. and the resulting A, B or C score for each site is overlaid within the trade area score to produce a rational ranking system for the selection and timing of site development. For example, an A quality site within an A quality trade area suggests optimal conditions while a C quality site within a B quality trade area might merit consideration much later in a brand's development cycle.

It would seem that the easy solution would be to simply choose AA locations – A trade areas and A sites. However, that is not always the best course. It also is important for brands to look at those scores in the context of occupancy costs and projected sales. Choosing A sites in A locations often means securing the most expensive real estate.

During our early roll out of the Boston Chicken/Market brand in 1993, securing high potential A sites in high performing A trade areas was the preferred strategy since the brand wanted to maximum visibility in order to attract the attention of prospective operating and financial partners. That strategy did produce the desired result of enhancing the brand's image. Yet those high occupancy costs eventually took a toll and negatively impacted the company when sales later slumped.

Many other brands, including Popeyes Louisiana Kitchen, have discovered that pursuing A and B+ sites in C trade areas, which describes many small town markets throughout the country, is a very profitable option. Although the C trade areas lack some factors, such as density or visibility, they also can offer a number of profit-friendly trade-offs, such as less direct competition, more affordable real estate and ample labor availability.

Brands also are recognizing that they need to be more empirical about ranking those A, B and C sites. That's where location intelligence tools such as SiteZeus play a critical role.There are hundreds of different criteria and variables that go into those scoring equations based on market characteristics, local competition and traffic patterns along with the unique requirements of a brand and its target customer. Local intelligence tools do the heavy lifting of crunching those numbers and taking the guess work out of site location decisions with quantifiable, data-driven analysis.Finally, a site acquisition strategy that is aligned with the overall market plan is essential for staging the risk adjusted timing for development of targeted trade areas within the given territory. For brands or franchisors planning to optimize brand penetration, or a franchisee seeking to fulfill its multi-unit development agreement, the timing of development is a critical component of the enterprise's overall financial plan.

While a brand's first instinct might be to place a priority on high profile A sites, if that site is placed in a C trade area at a premature point in a brand's development cycle, then the site might fail to meet financial hurdles thus siphoning off resources that might have otherwise been utilized to build development momentum. At the same time, selecting that A site in a C trade area at a point in time on the back end of a long-term development agreement might result in positive incremental EBITDA and a desirable, if not record-beating contribution to cash flows.

The key to success in aligning the market plan with the site acquisition strategy is to provide measurable standards for a brand's expansion efforts. Not only does that strategy help to reduce development risks, but it provides a franchisor with a competitive advantage in the recruitment of capable franchisees and builds investor confidence in a brand's long term expansion program.
How to optimize new development without cannibalizing existing stores
To download chapter three and the entire resource, first tell us a bit about yourself!
Based in Madison NJ, LDC Group LLC is a franchise development advisory which offers a range of real estate and financial services for all matters pertaining to unit growth and expansion. Owned and operated by Ray Lauletti, LDC Group creates and executes multi-unit development strategies for owners, franchisors and investors. For the past thirty years, Mr. Lauletti has been a key driver in the expansion plans of numerous national brands including Arby's, Popeyes Louisiana Kitchen, Retro Fitness, Sbarro, Friendly's, Restaurant Associates, Boston Chicken and Boston Market, Einstein Bros, and Sav-A-Lot grocery stores.
Did you enjoy this post?
Give it a star rating to help us bring you great content!
Average rating / 5. Vote count: