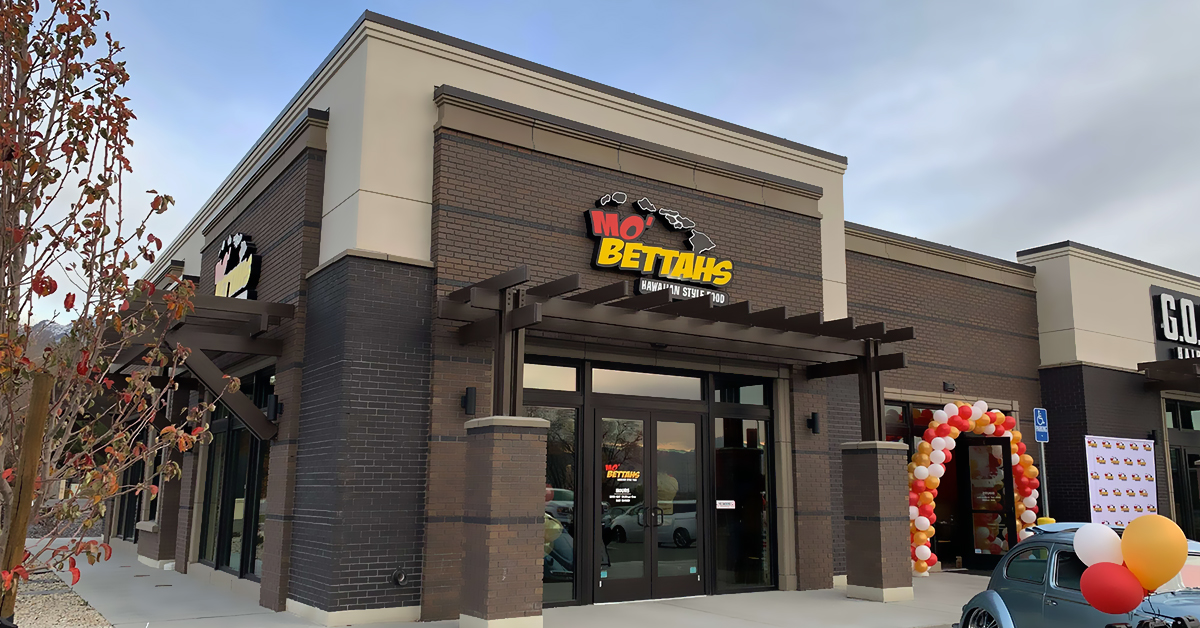 Savory Restaurant Fund, part of the Utah-based Mercato Partners, is a group of 60 veterans of the food and beverage industry who have built, acquired, opened, and managed hundreds of restaurants during their careers.
Known for their investment savvy, the team members also pride themselves on being restaurant operators at the core. Their personal experience helps them understand their partners' positions and provide especially powerful insights in such a complex, competitive industry.
The private equity approach to growth
Savory Fund partners with sensational, beloved brands across the United States to help them become legacies in the regions they serve. The company currently holds seven brands: Swig, Via313 Pizzeria, the Crack Shack, Mo'Bettahs Hawaiian-Style Food, Championship BBQ & Catering, Pincho's Burgers and Kebabs, and Hash Kitchen. If you haven't heard of these concepts yet, we're sure you will soon.
Managing Partner Andrew Smith said Savory's approach is to take a majority stake in restaurants with 5 to 10 locations and scale them with an infusion of operational expertise. Breaking through to the high-growth stage to become a regional staple with 20, 30, or 40+ units requires in-depth planning and analysis. Traditionally, performing due diligence meant long meetings with consultants and brokers, lots of time spent touring mediocre sites, and a higher degree of financial risk. But these growing companies knew there had to be a faster, more reliable way — enter SiteZeus.
They say that at Savory, it's "feast or feast" — and their restaurants' food isn't the only thing to savor. With their experienced industry professionals leveraging SiteZeus' innovative location intelligence platform, consistent success is something to savor, too. The private equity firm uses our platform to determine which concepts are poised to be "the next big thing" and to quickly scale them for profit.
Putting brands' revenue potential to the test
Taking a judicious approach to maximize the return on their investment of money and time, Savory Fund's real estate experts use SiteZeus to make confident location-based decisions by running a white space analysis and analyzing demographics before acquiring a brand. Applying custom revenue and distance thresholds helps determine how many viable markets exist and how many prime locations each market contains.
We look at how close these markets are in general and how many stores they can hold. If we're looking to take a market and add five stores in it, but it can only hold three, it becomes less attractive."

Director of Development Cass Tenney
To account for regional differences, the fund often narrows down the options using their own qualifying factors. For example, they might consider labor costs, property taxes, real estate prices, and proximity to the brand's heritage markets.
We take all this data and use some of our own qualifications to decide what markets we'd like to go to. Then, we use SiteZeus to decide which locations in those markets are the best," explained Cass.
SiteZeus' customer segmentation solution offers these real estate professionals unique insights into their existing customer base and identify markets with a similar demographic makeup. And after finding their top sites, the team uses the SitePak Wizard to quickly run reports they can present to the decision-making committee.
By coupling these data-generated insights with help from specialized real estate brokers and a strategic approach to negotiating lease terms, Savory consistently evaluates and acquires promising brands faster than ever.
The whole development process is like a freight train: it takes a while to get going, but once it gets started, you can't really stop it. We just need to get it going faster and not spend a lot of time learning where we should go. With this white space analysis, before we even close the deal, we know what markets we're going to. We don't need to do the research. It helps us get stores open faster," Cass affirmed.
Cass says that thanks to SiteZeus, the team has been able to reduce what used to be a six-month process to just six weeks, acquiring brands more than four times faster! With proactive, data-driven market planning, Savory's real estate professionals are visiting prospective sites before even finalizing their deal with a brand, which has helped them take brands from acquisition to sale within just three to five years.
Deciding where — and where not — to expand their footprint
Once they've vetted and acquired an emerging brand, Savory's team shifts their focus to fueling fast-paced growth. Conducting sales impact studies through SiteZeus has helped the firm confidently expand its Mo'Bettahs brand in an existing market by using mobile location data to map sites' true trade areas.
With the two existing stores in the market located only about a mile and half apart, the site for a third store nearby had to be chosen strategically. By reviewing the mobile data in SiteZeus, the team realized customers were coming to the first two sites primarily from the east and west, whereas the third location would attract people traveling north and south. Cass says that as a result, Savory was able to open this new site confidently and reach more customers with only nominal sales cannibalization.
By helping us prevent the opening of less favorable sites, SiteZeus will increase our chances to compound growth."
Savory also uses SiteZeus' scientific insights to decide which prospective sites to avoid. When looking to expand R&R BBQ, the team ran a sales impact analysis and found that two locations they were considering would have caused substantial cannibalization and weakened the brand's overall market share. This revelation led them to a different location farther southwest with access to a new group of customers. Long story short: crisis averted; success found.
Let's join forces
Ready to find the next up-and-coming brand before the competition? Want to quickly generate comprehensive site reports to back your recommendations up with data? We're here to help you do just that. By combining the revenue data for a prospective acquisition with our robust third-party data sets, your private equity firm can condense and enhance the site-selection process for more opportunity and less risk.
In an ocean of opportunity, SiteZeus can be your compass
See how predictive analytics can help you find quality brands and grow them faster.
Opportunity strikes! Electrify your brand's growth with SiteZues' A.I.-powered platform.
The next success story could be yours — schedule a demo to see SiteZeus live.
Did you enjoy this post?
Give it a star rating to help us bring you great content!
Average rating / 5. Vote count: