SiteZeus® injects UberMedia's Pulse technology into their supercharged data stack
SiteZeus' Olympus Data Exchange takes a big leap forward today, now interpreting mobile density data and trends aggregated at census block group or tract level by day part
TAMPA, Fla. (January 18, 2017) — In an unparalleled global data partnership, location intelligence leader SiteZeus will now offer clients premium access to UberMedia's granular, cutting-edge population movement analytics. The integration brings a new level of predicting power to the comprehensive SiteZeus platform and pushes their strongest conviction to the core— making big data a commodity.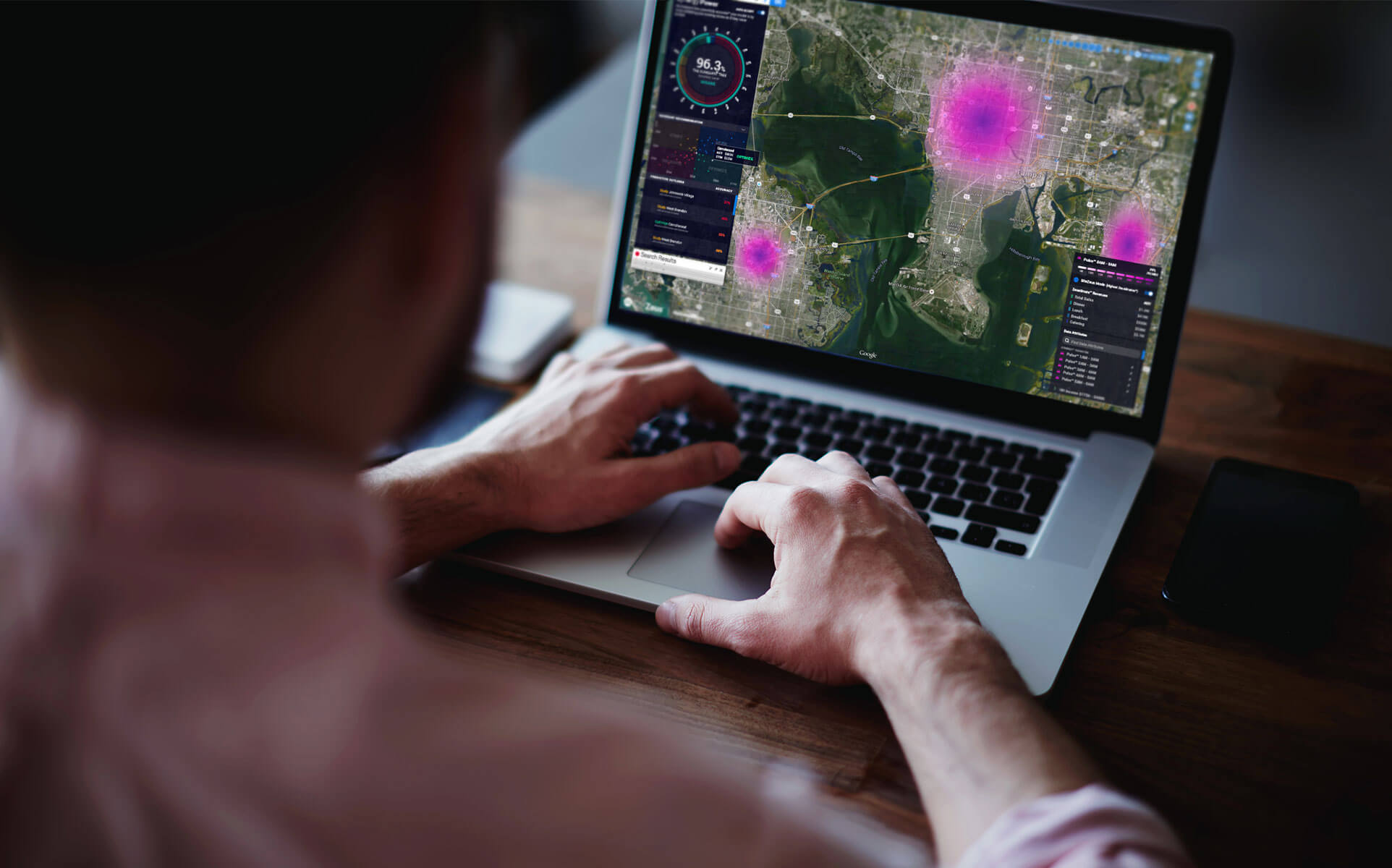 The UberMedia network tracks historical population density shifts with millions of cellphone data and GPS points. Its inclusion in the Olympus Data Exchange marks an industry first, giving growing brands, brokers, landlords, and developers alike the opportunity to harness the most advanced suggestions artificial intelligence has to offer.
Listed as CIO Review's 2016 100 Most Promising Big Data Solutions Providers and The Business Intelligence Group's 2016 BIG Awards for Business, this partnership is yet another milestone for SiteZeus. Uniquely tailored to the needs of each diverse client, the SiteZeus platform leverages data from all aspects of business intelligence. Savvy business leaders are discovering crucial connections between variables, saving time in developing actionable strategies, and boosting confidence in their location-based decisions from advertising to inventory to site selection— all at a palatable price.
It's our goal to push the boundaries of predictive analytics and our new partnership with UberMedia is huge for both us and our clients,"
Keenan Baldwin, Co-CEO and Founder of SiteZeus said. "UberMedia brings a lot to the table, with its unique approach to data collection and demographic shifts. I know our users will find this to be a crucial part of our platform."
UberMedia's Pulse solution is a GIS-ready data set that lets you analyze real-world spatial trends based on mobile phone usage down to the census block group level, by weekend, weekday, or hourly. In addition, UberMedia's full suite of data offerings include Premise, which analyzes high-quality GPS data points from consumer smartphones to make sense of your data and identify meaningful attribution information for retail chains; Persona for understanding customer lifestyles, interests, and behaviors; City, for understanding the data behind a city's tourism, commerce, and recreations; and RealSite Trade Areas, the most accurate trade area modeling for malls and shopping areas.
We are very pleased to enter into this partnership with SiteZeus and make mobile density data more accessible to the retail and real estate industries,"
said Eric Aledort, Chief Business Development Officer, UberMedia. "Our Insight Pulse data applies our cutting-edge data science and statistical analysis to mine for the highest quality location and behavioral signals, and it's a perfect complement to SiteZeus' powerful analytical processes."
About SiteZeus
SiteZeus is a location intelligence company using fast, accurate predictive models to help emerging and established multi-unit brands enhance their market planning. Companies across multiple industries utilize the platform to confidently expand and optimize their portfolios for maximum revenue.
SiteZeus combines a brand's store-level information with leading third-party data sets to offer sales forecasting, white space analysis, sales and closure impact studies, portfolio optimization, and territory management. The company is now applying the same data-driven approach to help marketing teams uncover hidden opportunities and more effectively target customers and prospects through real-time customer segmentation.
For more information on how SiteZeus can help your company grow, contact info@sitezeus.com.
About UberMedia
One of the most trusted mobile authorities, UberMedia transforms mobile behavioral data to power actionable business intelligence, advertising, and measurement. UberMedia's diverse suite of products process billions of social, demographic, and location signals daily for Fortune 500 companies across retail, automotive, and entertainment to better understand and influence modern consumers with the most accurate business decision science. Recognized as a pioneer in targeted mobile advertising, UberMedia was listed as Fast Company's "50 Most Innovative Companies," The Wall Street Journal's Top "50 Startups," Entrepreneur Magazine's "Best Entrepreneurial Companies in America," and as one of Advertising Age's "Best Places to Work." UberMedia is headquartered in Pasadena, CA as a network company of Idealab, a world-renowned operator of leading technology businesses. For more information, visit www.ubermedia.com.
Did you enjoy this post?
Give it a star rating to help us bring you great content!
Average rating / 5. Vote count: