SiteZeus taps INRIX traffic data for retail site selection
Tampa, Fla. (October 4, 2016) — SiteZeus®, the leader in location intelligence technology for emerging and established brands, brokers and developers, today announced a location data collaboration with INRIX, the global leader in transportation analytics and connected car services, to bring roadway traffic information to retail site selection and real estate.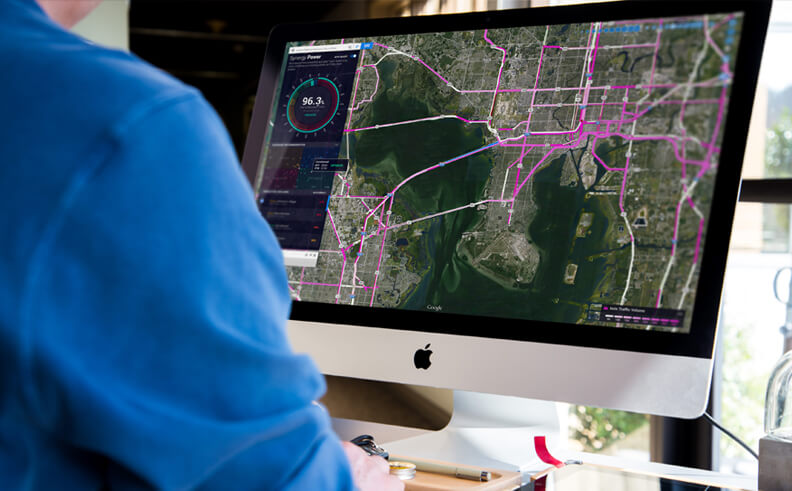 INRIX incorporates information from its massive crowd-sourced network of more than 300 million connected vehicles and devices to deliver real-time and predictive traffic and parking data to agencies, companies and governments around the world. By making data-driven decisions via the Olympus Data Exchange, companies can gain a more holistic understanding of potential customers by utilizing the proprietary data stack exactly how they please. Every data partner added to the Olympus Data Exchange enhances the flexibility, diversity and power of the technology and its artificial intelligence.
"We are proud to announce a collaboration with INRIX that brings Olympus Data Exchange to the forefront of the commercial real estate industry," said Hannibal Baldwin, Co-CEO and Founder of SiteZeus.
"SiteZeus can now provide the long-awaited, granular solution that's necessary during the retail site section decision-making process."
"Leveraging INRIX roadway data, SiteZeus gains insight into true transportation patterns across the entire U.S. road network," said Kevin Foreman, General Manager of GeoAnalytics at INRIX. "The ROI is generated through the power of additional knowledge surrounding key data points that can be specific towards each user's needs, leading to more informed location-based decisions."
To learn more about the importance of mobile and GPS data, and how SiteZeus' platform can work with you, register for the upcoming webinar: Does data have a seat at your table: INRIX Series. The webinar, which will take place on October 20, 2016 at 12:00pm EDT, will discuss how real-time data should be a fundamental part of the site selection process. Hannibal Baldwin of SiteZeus and Kevin Foreman of INRIX will be co-hosting.
In the next few months, SiteZeus will also be announcing new partnerships, including one with UberMedia.
About SiteZeus
SiteZeus is a location intelligence company using fast, accurate predictive models to help emerging and established multi-unit brands enhance their market planning. Companies across multiple industries utilize the platform to confidently expand and optimize their portfolios for maximum revenue.
SiteZeus combines a brand's store-level information with leading third-party data sets to offer sales forecasting, white space analysis, sales and closure impact studies, portfolio optimization, and territory management. The company is now applying the same data-driven approach to help marketing teams uncover hidden opportunities and more effectively target customers and prospects through real-time customer segmentation.
For more information on how SiteZeus can help your company grow, contact info@sitezeus.com.
About INRIX
INRIX is the global leader in connected car services and intelligent movement, a new approach that leverages big data and the cloud to help manage urban mobility. By aggregating a variety of sources and applying intelligence, INRIX delivers comprehensive data and solutions to help move people, cities and businesses forward.
Our partners are automakers, governments, mobile operators, developers, advertisers, as well as enterprises large and small. We are literally everywhere with over 450 customers across 60 countries.
Did you enjoy this post?
Give it a star rating to help us bring you great content!
Average rating / 5. Vote count: