How to leverage GeoSocial data for quick customer insight

Enjoy the 6th edition of "Does data have a seat at your table?" focused on the addition of Spatial.ai, which tracks 8 billion conversations and has close to 100 social segments available in SiteZeus. Learn how GeoSocial data differs from Psychographics, and enjoy a live demo showcasing how easy it is to find your customers and understand their behavior.
To unlock the webinar, start here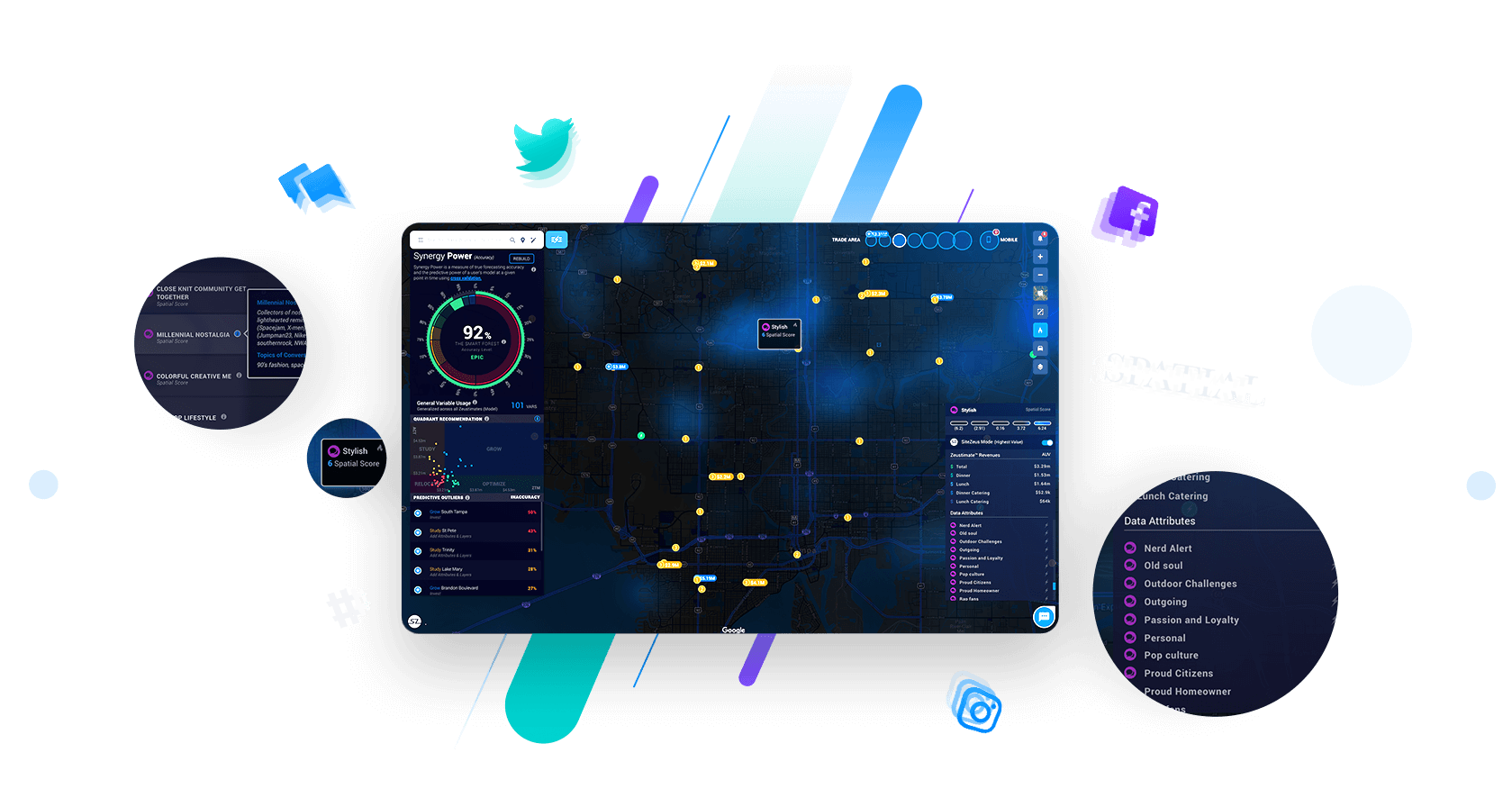 GeoSocial data dives into consumer behavior and preferences that help our clients better understand who their customer is, and where to find them"

Hannibal Baldwin, SiteZeus Co-Founder
What we will cover:
What is Spatial.ai?
What is GeoSocial data?
GeoSocial vs. traditional psychographics
How to identify your customer with a.i.
Intelligence & interpretability
Overall model impact
Keenan Baldwin is a fifth-generation Tampa native. A graduate of The University of South Florida in 2010 where he earned his Bachelor's degree in Psychology. Upon graduation, Keenan and his brother Hannibal, formed B3 Ventures (formerly Baldwin Beach Capital), which serves as a private equity & venture capital fund for the Baldwin Family Office.

The fund focuses on emerging restaurant & specialty retail opportunities mainly within the Southeast. During the last 36 months, B3 Ventures Fund has led investments totaling $9,600,000 into emerging entrepreneurial businesses. Recent transactions include Yogurtology, Fitlife Foods & SiteZeus.
Lyden is the Cofounder of Spatial, the world's first human-driven layer for cities. A Techstars company. Before Spatial Lyden was an Ethnographic Research consultant for brands like P&G, JnJ, Intel and an adjunct professor of Ethnography at Miami University. He also founded Campus Solutions which he sold in 2014. In eighth grade, he pitched a no-hitter.