Use real-time customer segmentation to make every marketing dollar count
Reach the right people, with the right message, in the right place, at the right time
As a marketer, you're constantly hustling to deploy the next campaign, testing new strategies in hopes of boosting click-through rates. But the trial-and-error approach takes too long, chipping away at your team's budget and momentum — so how can you hit your target on the first go?
Until recently, this classic problem had remained unsolved. However, thanks to the latest customer-segmentation technology, your team can launch ad campaigns confidently by identifying top segments, leveraging on-demand insights, and creating custom audiences in just minutes.
SiteZeus Market delivers the answers you need when you need them, streamlining content creation and deployment while helping you maximize the ROI of every marketing initiative. Growing brands are even using this data powerhouse to free up funds for other projects by cutting their campaign costs in half while more than doubling their click-through rate.
Make your data work harder
Customers are leaving a data trail that reveals everything you want to know about them — and now you can harness the power of this information, thanks to SiteZeus Market.
Seamlessly import your locations' mobile data from SiteZeus Locate or append your loyalty data to quickly identify the top customer segments visiting your locations.
Our innovative methodology organizes individuals into one of 80 segments that account for their actual behaviors and interests. Quickly pinpoint which of these groups make up your core customer base to know who you should analyze and target first.
See the full picture in real time
Your customers' interests and behaviors are constantly changing, so your content strategy should evolve too. That's why SiteZeus Market shows the latest behavioral data for all of your customer segments, arming you with the insights you need to curate highly personalized content based on your segments' unique qualities.
Why behavioral data? Well, because actions speak louder than words. Surveys capture people's inclinations at a specific moment in time; a couple of weeks later, they're already outdated. And as for traditional demographics? People are more than their age, gender, education, and race, which is why segmentation solutions that rely too heavily on demographics often miss the mark.
SiteZeus Market taps into data on your customers' social media activity, store visits, and online behaviors so you can dig deeper and go farther.
Discover who your customers really are by studying their favorite topics, channels, stores, brands, and influencers. Layering this information with demographics and geographic breakdowns supports a holistic approach, allowing you to generate well-rounded personas and understand how to tailor messaging for maximum influence.
Go straight from insight to action
In the amount of time that you would normally spend generating a survey, you've instead used SiteZeus Market to cover way more ground, identifying your top segments, analyzing their interests, and determining their preferred channels in minutes — all without anxious waiting or miles-long spreadsheets. Now it's time to share your brand's story.
Since you know who your core customers are, you can target similar profiles to expand your reach without losing focus. SiteZeus Market allows you to activate custom campaign audiences and upload them to a variety of channels in just a few clicks.
By leveraging SiteZeus Market's activation tool, you can refine your targeting further than what most channels' native features allow. Create unique combinations of customer segments or larger segment families and filter even further by selecting specific age ranges, income groups, states, regions, and more. Then, save time by transferring your audience directly to your platforms of choice. Import them into your Facebook or Instagram ad account or download a pre-formatted list for upload to channels like Google, YouTube, and Twitter.
Now all that's left for you to do is watch your click-through rate rise and your cost per click fall. Launching successful campaigns has never been so simple.
Analyze and target your top customer segments with SiteZeus Market.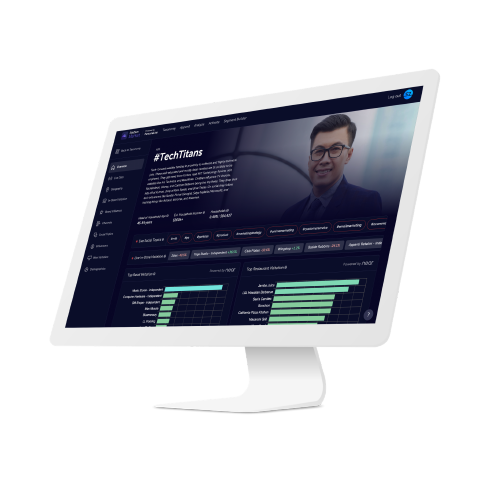 Did you enjoy this post?
Give it a star rating to help us bring you great content!
Average rating / 5. Vote count: