Adopt a market-planning platform you can grow with
Give your emerging brand a strong growth strategy with SiteZeus' fast, accurate insights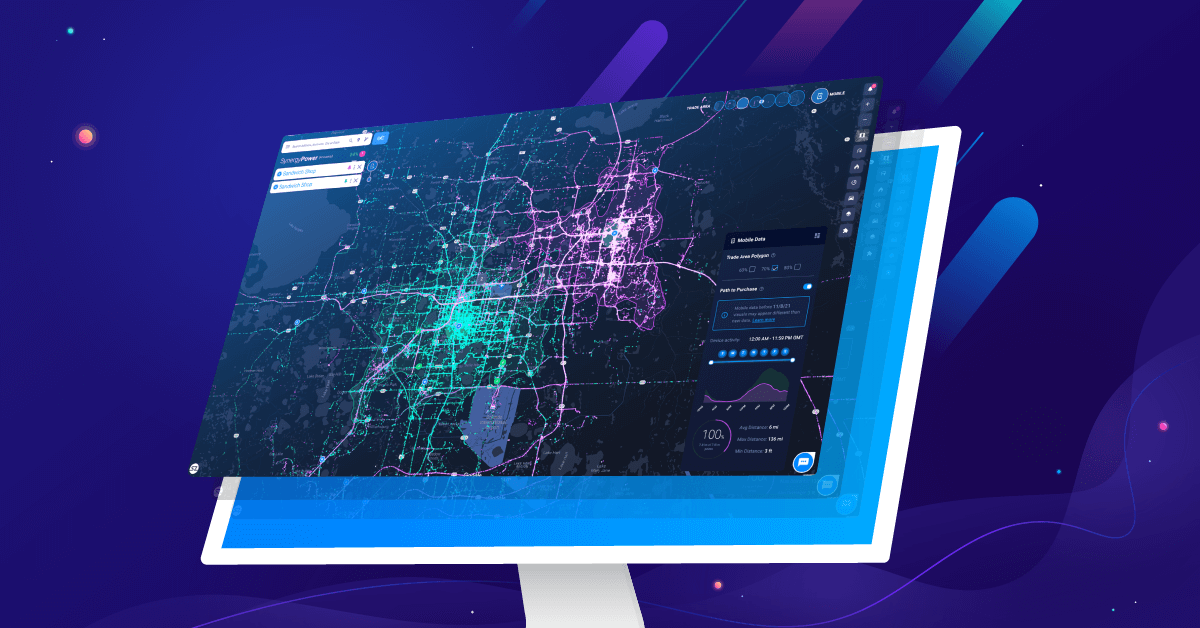 You've proven your concept and are ready to expand your brand's portfolio. Is it time to look into using a location intelligence platform?  We might be biased, but our answer is a resounding yes — and we know the emerging brands who call SiteZeus their market-planning partner would agree.
Why? Because in this stage of growth, your brand is uniquely positioned to form a partnership that offers a clear path toward faster, stronger portfolio expansion in the future. Not to mention, real estate mistakes are costly, and any misstep made at this stage will hit especially hard, disrupting your expansion plans.
From simple guesses to a solid game plan
Confidence is key when it comes to making important decisions — especially those important decisions that come with a $1 million price tag. Nobody wants to play the finger-pointing game when a location flops, and no franchisee wants to feel the financial sting of an investment gone wrong.
We're a midsize firm, so we're very price conscious. We can't afford to cast a wide net and miss on one or two sites like some bigger firms can. …With the cost of acquiring real estate and the cost of construction, each site is a significant investment for us. We're using SiteZeus to rule out some sites and home in on those that pass the test.

— Adam Lazenga, Finance and Real Estate Manager, Coen Markets
With today's technology, you can equip your real estate team to make data-backed decisions every day. Thanks to the speed of A.I.-powered solutions, due diligence doesn't have to slow you down. A location intelligence platform delivers insights on demand so you no longer have to miss out on opportunities due to time-consuming analytics.
Start your brand's growth journey on the right foot by leveraging SiteZeus' comprehensive data exchange, custom reporting, and territory management capabilities to keep your plans organized and your trajectory on target.
Performance drivers
No two sites or regions are the same, which is why it's important to understand which variables most strongly influence a location's success. By knowing how particular site attributes or customer demographics affect revenue, you can more quickly determine the true potential of new sites and improve your current underperformers.
With access to SiteZeus' platform, our real estate team is able to look beneath the surface of our locations and understand what's truly driving their performance. This helps us know where to focus and determine which locations to avoid.

— Ramzi Daklouche, Chief Growth Officer, Pieology
Customer segmentation
Leverage comprehensive demographic and geosocial data to fully understand the composition of your customer base. Our segmentation dashboard gives you the flexibility to analyze your entire portfolio or narrow in on a single site or group of sites to see how your top customer profiles differ between regions. Once you know who your core customers are, you can map these cohorts to pinpoint markets where your concept would be an immediate hit.
SiteZeus' platform will fuel our growth by helping us scout sites, identify markets, and learn about the communities we aim to serve.

— Sasha Milosavljevich, Chief Real Estate Officer, Lou Malnati's Pizzeria
Sales impact studies
Don't steal your own thunder. Pursue strategic infill growth by minimizing sales cannibalization and closure impact. SiteZeus' sales impact studies use mobile data and geofencing technology to map your customers' paths to purchase, allowing you to visualize your existing stores' trade areas, project how many customers would transfer to a prospective location or transfer from a closed one, and calculate the resulting revenue adjustments.
If you're not using mobile data, you're missing some traffic patterns. It's impactful to look at the mobile data and see where 60 percent of your customers are coming from two hours before and after visiting your store. … You can determine the trade areas using mobile data, which helps you understand where sales impact may occur.

— Joe Ferguson, Vice President of Development, Cousins Subs
Custom reporting
The best data in the world isn't worth much if you can't effectively extract and communicate the insights it holds. SiteZeus' customizable report and presentation templates help you isolate the market-planning factors that matter most to your brand. With the ability to access reports from the main map view, you can document your findings without interrupting your workflow, then share your results with other stakeholders to streamline the site-selection process.
SiteZeus empowers us to make the most of our data. To extract exactly what we need for big-picture decisions and daily tasks, we can create hyper-specific reports within minutes that would otherwise take weeks, freeing up so much time and manpower that we can further invest in growth.

— Carlos Varela, Franchise Development Manager, Pronto Insurance
Territory management
All growing brands can benefit from a clean, modern interface for mapping territories and stores. SiteZeus' territory-management solution makes it easy to import your existing boundaries or draw custom ones, so you can leverage the full power of GIS without needing to be a GIS expert. Then once you've created your polygons, the world is your oyster. Merge, cut, color, copy, group, share, and assign shapes to keep your growth plans organized and get territories ready for sale. And the best part? You can do all of your territory mapping in the same platform that houses the rest of your market-planning tools.
Two heads are better than one
Even if you're a one-person team in a startup, we've got you covered. Our user interface is easy to navigate, and your subscription can be tailored to include only the analytics you care about most. Anytime you need some expert assistance or someone to serve as a sounding board, your support contact is just an email or call away.
Our partnership with SiteZeus continues to exceed our expectations. The amount of useful data available through the program is only paled by the sheer quality of customer service provided by the support team.

— Joseph DeMartin, Director of Franchise Development and General Counsel, Aroma Joe's
A solutions suite that grows with you
By relying on solid data from the start, you can accelerate your growth journey and maximize profitability the first time around. Then, when you're ready for more granular analytics, you can level up to using a predictive model without the hassle of migrating to a new platform or dividing your work between two.
I was looking for a tool that we could utilize early in the business development process that could help us stand out compared to other franchise development brands.

— Kyle Davis, Cofounder and Chief Operating Officer, Hydralive
See how SiteZeus Locate can help you solve for site selection and optimization.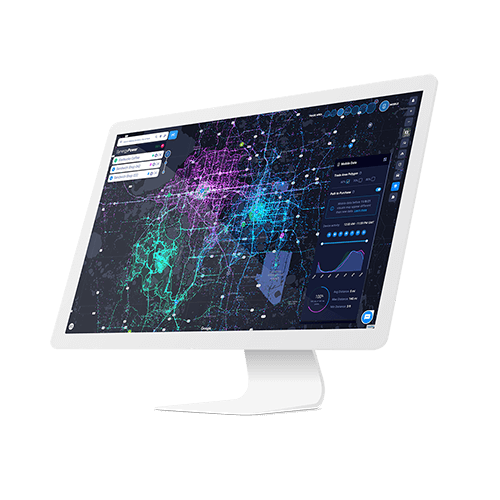 Did you enjoy this post?
Give it a star rating to help us bring you great content!
Average rating / 5. Vote count: