How A.I. is helping real estate teams pick the right sites for their franchise
SiteZeus' A.I. powered predictive platform helps multi-unit restaurant brands leave traditional consultants behind
Picking the perfect location for your next franchise location can be challenging. There are countless factors to consider, all of which will affect how much revenue the site can generate. For multi-unit brands, some of the challenges include:
Too many factors like traffic, demographics, and pricing make it hard to know which ones to consider
Knowing the validity and recency of data when most rely on census data collected every two years
The complexity of modeling in-house given the large amounts of data needed for healthy analysis
The time it takes to get an accurate assessment of sites when working with traditional consultants.
However, A.I. solutions make these problems a worry of the past. These A.I. powered platforms build highly predictable market planning models in minutes.
Today the industry's leading A.I. powered market planning platform is SiteZeus.
With SiteZeus, multi-unit brands can get accurate sales projections in seconds. The platform analyzes hundreds of data points both brand specific as well as industry standard to accurately predict the revenue potential for a brand at any site. The video below demonstrates just how quick and accurate it can be getting a sales projection through SiteZeus.
Let's evaluate how a brand would leverage SiteZeus' sales forecasting solution
Step 1

Projections in seconds, not weeks, not months

When you choose SiteZeus, you get a highly personalized predictive model. The predictive model trains to identify, learn, and understand what works for your brand—which allows for accurate projections in seconds.

From there, every time a franchisee submits a prospective site to your real estate team, the CDO and their team can use SiteZeus to run projections and get results instantly. You can plug in any address into the search tool and SiteZeus will immediately reveal how much revenue your brand would make at that site.
SiteZeus value:
Time saved in building accurate forecasting models
Faster analyses of data
More contextual data consumed than any other solution
Step 2

Hone in on the perfect forecast

The initial revenue projection is good, but you can get a more accurate result by adjusting the site attributes to fit your brand guidelines. The A.I. model makes its first projection by holding all site attributes at average, but with custom attributes the user is in full control to shape the store layout for best performance.

These site attributes can range anywhere from the number of seats, no of POS systems, drive-thrus, to the visibility of store, signage, or even parking spaces. You can then find the best way to maximize revenue potential for the site and get an even more precise sales forecast.
SiteZeus value:
Identify the best site layout for maximum revenue potential
No additional charges for model updates
Measure everything, even the qualitative site characteristics
Step 3

Check, double-check, then check again

Once you get the most accurate revenue projection, SiteZeus users can take things a step further to make a confident case. At the click of a button, the user can analyze the demographics, customer, and trade area data around the potential sites.

Another benefit of SiteZeus' technology is how it automatically identifies the top five most similar sites relative to your existing portfolio. By reviewing these top comparable sites, the user can gain a better understanding of how the site might perform.
SiteZeus value:
Leverage machine learning to identify successful patterns instantly
One-click access to industry-leading data sets
Step 4

Reports ready for any presentation

Actionable reports are only a few clicks away. With many templates to choose from, you can always feel good about showing off your findings. The reports are easy to share and are great for your next real estate committee meeting.

Model results and simple reporting will make the discussion and decision around moving forward with a site easier than ever.
SiteZeus value:
Take analysis outside the platform without any additional effort
Save time on reporting with many custom templates to choose from
Report on up to 10 sites at once.
Step 5

Strengthening the franchise relationship

At the end of the day, we believe you grow when your franchisees grow, which happens when they start to pick the right locations. By incorporating a solution like SiteZeus brands are setting their future franchisees up for success by helping them make the right decision and maximize AUV potential. A single SiteZeus subscription can lead to compounded growth for both corporate as well as their franchise network.
Want to get an A.I. powered sales forecast on your next site?
Schedule a Free Demo with us now!
See how SiteZeus can help you solve for site selection and optimization.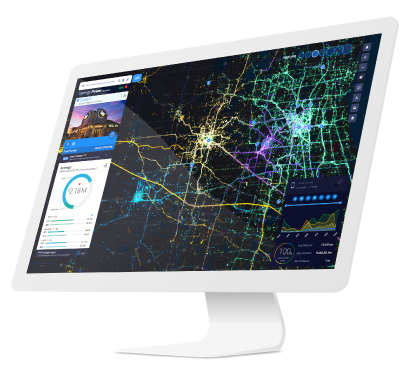 Did you enjoy this post?
Give it a star rating to help us bring you great content!
Average rating / 5. Vote count: