Identify revenue potential and analyze sales impact in a single platform
Streamline your multi-unit brand's site selection for faster, smarter growth
Calculating infill growth has been a challenging process for multi-unit brands, as it involves finding areas with high revenue potential without cannibalizing existing stores' sales. Traditionally, these were two separate workflows. The first step was to calculate revenue projections for potential sites, then separately test the impact of opening new stores near existing locations. This process was tedious, expensive, and usually took four to six weeks, leaving brands with questionable accuracy.
One advantage of new modern techniques is using multiple market planning solutions in tandem to find the best performing markets and locations. The SiteZeus platform allows real estate teams to accurately forecast sales potential and the impact a potential site opening will have on existing locations, all in under a minute. With this dynamic duo of solutions, you can evaluate potential sites faster and with more confidence than ever before.
Step 1

Understand revenue potential within existing markets

Once your brand has a set of potential sites, it is simple to analyze the revenue potential for these locations in SiteZeus. Entering the site's address in our search bar will provide an instant sales forecast. To understand all of your potential sites' revenue potential in a single view, you can turn on a dynamic revenue heat map. This quick visualization leverages your brand's sales data, site characteristics, and demographics to highlight where your brand will best perform. Blue and green areas indicate high revenue potential, while red and orange show low revenue potential zones. This allows you to quickly narrow down your list of prospect locations to those in high-performing areas and eliminate those in areas with lower potential.
Step 2

Forecast the impact a potential site could have on an existing one

The advantage of SiteZeus' platform is that you can layer your brand's revenue heat map with a sales impact analysis. SiteZeus' A.I.-method to forecasting impact leverages all the customer trips that have visited your site in the past 365 days and provides highly accurate results in under 60 seconds. With an unlimited mobile data subscription in SiteZeus, you have the opportunity to run as many impact analyses as you please for as many locations as you please.
Step 3

Choose sites that maximize revenue potential and minimize store cannibalization

By combining these two A.I.-powered solutions, you can eliminate timely processes like vetting and scouting sites that most real estate teams face. Rather than waiting weeks, you can determine locations that have high revenue potential with acceptable levels of sales impact within minutes. And the greatest advantage? With SiteZeus, you can do it all in one intuitive platform.

Having separate systems for revenue potential and sales impact can be time-consuming and tedious. With SiteZeus, your real estate team gets all the market planning solutions in one place to pick better locations within a matter of minutes. This time saved means you can move to site development faster and open stores sooner.
See how SiteZeus can help you solve for site selection and optimization.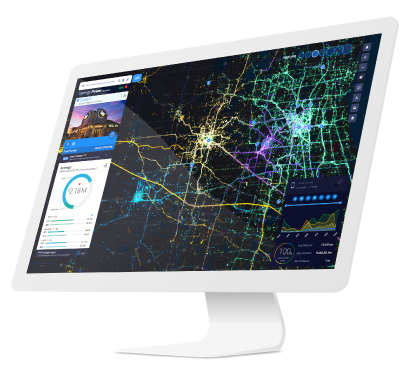 Did you enjoy this post?
Give it a star rating to help us bring you great content!
Average rating / 5. Vote count: