Test sales impact with SiteZeus' new breakthrough solution
The Sales Impact solution helps multi-unit brands analyze how a new store opening will affect the revenue of an existing site in under a minute
Great multi-unit brands recognize the importance of calculated infill growth. However, identifying potential sites with an acceptable amount of cannibalization on existing locations can be difficult. SiteZeus understands this obstacle, which is why we've created an A.I.-powered solution making the struggle of time-consuming and unreliable sales impact studies a thing of the past.
Why SiteZeus? SiteZeus' A.I.-powered Sales Impact solution forecasts potential sales transfer with unprecedented accuracy. Our approach leverages actual customer trip data to measure cannibalization in under a minute.
This innovative methodology analyzes all the trips taken to your existing site over the last 365 days to predict how customers will shift to a new location. By evaluating 15 different variables like time of day, day of week, and a variety of distance-based measurements, the model is able to understand your customers' behavior and predict sales impact with over 93% accuracy.
Step 1

Dynamic predictive model for market planning

Juggling multiple solution providers for different segments of your market planning strategy is tedious and avoidable. SiteZeus combines all of the solutions needed to make confident location-based decisions into one, easy to use, global platform.

With a custom-built predictive model, you can couple your brand's store-level performance data with supplemental third-party data, such as traffic counts, population movement, and customer behavior. This empowers your real estate team to draw actionable insights for any market planning scenario within minutes.
Step 2

Evaluate the prospect site's revenue potential

Forecasting sales impact is effortless within SiteZeus' user-friendly platform. Once you enter the address of your prospect site, the sales forecast calculates instantly. Clicking the sales impact icon, or pacman symbol, will display the list of all your existing locations within a 10-mile radius of the potential site. Once you select the location you wish to forecast cannibalization on it's time to click "Run Impact".
Step 3

Visualize impact in seconds

The map immediately starts to reveal red and blue dots representing all of the trips taken to your existing location in the last year. The blue dots represent trips that are predicted to continue visiting the existing location, while the red dots are those predicted to transfer to your new location.
Step 4

Understand sales impact with greater detail

The results dashboard provides you with a deeper understanding of the sales impact analysis. With this level of granularity allows your real estate to quickly identify:
Overall impact percentage
Existing location's current revenue
Existing location's adjusted revenue based on impact
Total number of trips analyzed
Number of trips predicted to transfer
Number of trips predicted to remain
Percent of trips coming from common daytime locations
Percent of trips coming from common evening locations
Step 5

Run unlimited. Increase market share more confidently

SiteZeus' groundbreaking Sales Impact solution allows your real estate team to run unlimited impact study scenarios at no additional cost. This leads to confident decision making that will capture greater market share and maximize revenue at every location.
See how SiteZeus can help you solve for site selection and optimization.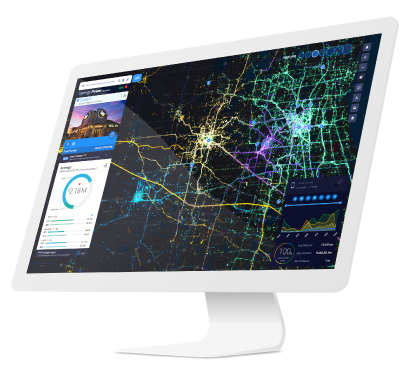 Did you enjoy this post?
Give it a star rating to help us bring you great content!
Average rating / 5. Vote count: