Test site remodel scenarios for a single site or your entire fleet to improve portfolio performance
SiteZeus' Portfolio Optimization solution allows you to calculate projected ROI for a variety of multi-unit brand site remodels
Whenever a multi-unit brand decides to remodel one or multiple sites, the questions is always, "What will my ROI be?" Making physical or operational changes can be costly, so it's critical to understand how the changes will affect stores' revenue. With SiteZeus's portfolio optimization solution, brands can navigate these decisions with confidence.
Step 1

Select one or multiple sites to test a remodel scenario

The Portfolio Optimization solution makes it exceedingly easy to test a variety of remodel scenarios on any combination of sites. You can run experiments on a single site, a group of sites, or your entire fleet.

You can also filter sites by revenue to only view stores that are underperforming, or by site attributes to only see those, for example, without a drive thru or under a certain number of seats.
Step 2

Choose the site attributes and characteristics to test

You can experiment with any site attribute added to your predictive model. This allows for testing that is tailored to your brand and locations. Test the effects of modifications like increasing outdoor seating, changing store hours, or adding more checkout. You can adjust one variable at a time for focused results, or change several if you are planning a store remodel.
Step 3

Understand how the changes will affect revenue

After clicking "run experiment," SiteZeus will calculate the projected optimization in seconds. Dive into the results to quickly understand how adjustments will positively and negatively affect each store's revenue, as well as the net revenue optimization on the entire group of sites.
Step 4

Run unlimited experiments to better answer critical optimization questions

Unlike traditional strategies for estimating ROI which can be slow and costly, SiteZeus' portfolio optimization solution doesn't charge for each experiment. You have the freedom to run endless experiments to get a detailed idea of what changes would be beneficial for different sites. You can even use it to understand how an under-performing site can be improved.

Testing the effects of remodel scenarios is key to ensuring a positive ROI. No matter what kind of multi-unit brand you are, SiteZeus can save you time and money on remodel decisions. Answer an assortment of helpful questions from "What is the optimal number of registers for my grocery store?" to "Should I change my restaurant hours to serve more guests?" or even "Would my retail store perform better at a new location?" Sitezeus' A.I. technology allows you to be more confident in any remodel decision.
See how SiteZeus can help you solve for site selection and optimization.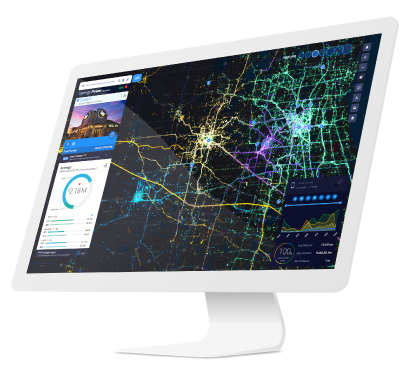 Did you enjoy this post?
Give it a star rating to help us bring you great content!
Average rating / 5. Vote count: