Jump-start your growth with scientific insights
How emerging brands can use SiteZeus to grow and optimize their portfolio
Your brand has gained local popularity, with exceptional service, quality products, and a solid business model. Now you're ready to scale the concept and maximize your profits — but how will you find the time and funds to do so when you're already busy managing supply chain logistics, staffing levels, marketing campaigns, local regulations, and maybe even franchisee relationships?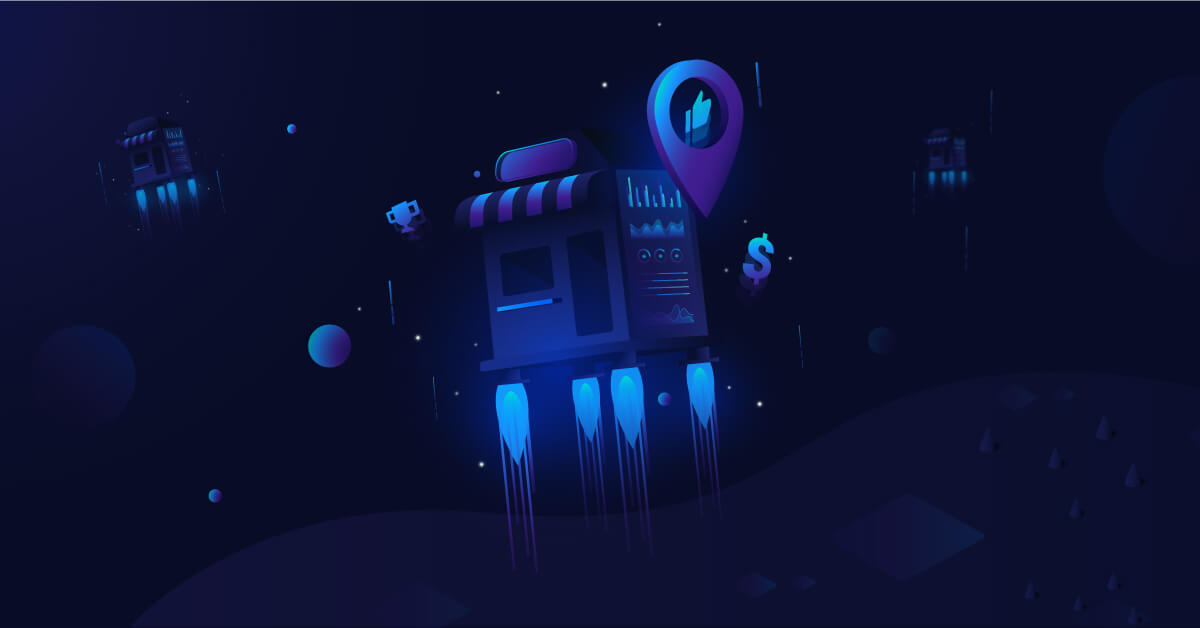 In the past, the answer to this question may have been to sacrifice more sleep and do the market planning manually or spend more money to outsource the work to a consultant. But thanks to technological advancements, you can now get clear, accurate market-planning insights on demand with just a few clicks.
We understand that the creativity and courage needed to launch a new restaurant concept is far different from the expertise required to achieve exponential growth. Capital injection, operational proficiency, and market knowledge create sustainable, far-reaching value in emerging restaurant brands. SiteZeus will help us with the latter."

Andrew Smith, managing director, Savory Restaurant Fund
How you can take your brand to new heights
With so many factors to consider, developing a market-planning strategy can be overwhelming and time-consuming. The human brain is only capable of processing so much information at once, and traditional market-planning methods fall short, requiring users to make assumptions when there's not enough data to tell the whole story.
The key to unlocking your brand's full growth potential lies in leveraging the right data and quickly extracting the insights it holds. SiteZeus is an innovative market-planning platform that combines your brand's store-level data with supplementary third-party data to build precise, AI-powered predictive models. By analyzing a collection of past results, it can offer insightful projections that help you position your brand for future success. A SiteZeus subscription will arm you with several strategic advantages as you venture into new territory.
Accuracy, a business' best friend: In the earlier stages of growth, when capital isn't as readily available and a brand is still establishing its reputation, precision is especially critical in the site-selection process. We know real estate decisions can sometimes feel like all-or-nothing scenarios, where just one low-performing site could put a serious dent in your profit margins. Relying on a high-tech location-intelligence platform from the outset helps you make more confident decisions, take a proactive approach, and ultimately save money.
Time is money: The real estate market is competitive, so you should be, too. By getting results in a matter of seconds (instead of weeks or months the traditional way), you can get sites approved and secured quickly, which is especially important when targeting highly sought-after areas. Thanks to artificial intelligence, you don't have to choose between accuracy and speed. SiteZeus' fast yet explainable results help you avoid analysis paralysis and enter promising markets before your competition.
The right data for the right results: By applying specialized data sets in the Olympus Data Exchange, brands in any industry can use SiteZeus to supercharge their growth. Regularly refreshed data provides the most relevant results so you can stay agile in the face of market changes. Our proprietary predictive analytics technique generates a customized model for each brand built from a blend of store-level and third-party data sets including population movement, traffic data to mobile location and geosocial data.
Let the numbers do the talking: The days of manipulating Excel spreadsheets and crunching numbers are over. When you've uncovered a promising site and want to share a proposal with your decision-making committee, simply export your chosen reports and visualizations through our SitePak Wizard for easy, effective communication. Customize a variety of templates to showcase the info most important to your brand, sharing your findings on everything from traffic data and demographics to revenue projections and site comparisons.
Built with AI, supported by humans: A solid approach to location-based decisions always involves in-house expertise — because after all, who knows your brand and the vision you have for it better than you? But that doesn't mean you need a whole real estate or data science department to get the job done. With a SiteZeus subscription, our technical specialists and dedicated support professionals become an extension of your team. They do more than just cheer you on from the sidelines; they enter the arena with you and fight for your brand's success. Beyond initial training sessions, they offer ongoing support and are available to answer your questions around the clock.
I don't have an I.T. background, and SiteZeus filled that void for me. From the beginning, we felt SiteZeus' support team would be there for us. And they always have been, even years later!"

Dan Brekke, vice president of real estate and construction, Wings Etc.
How data makes all the difference
Even the best seeds will only grow in good soil, which is why pinpointing the right locations is crucial to your brand's growth. SiteZeus' A.I.-powered predictive analytics platform offers a wide range of solutions to support your business at any stage of development.
Sales forecasting: Drop a pin on the map to instantly get a scientific prediction of how much you could make at a new location. Use our revenue breakdown to understand how various products and services contribute to each site's overall sales, then adjust the site characteristics for a more accurate projection. Learn more >>
Using SiteZeus, we've already decided to pass on two sites we were strongly considering. It turns out we were ignoring some key factors, and we didn't realize it until we ran the sites in SiteZeus and their revenue potentials came back low. SiteZeus showed us that those weren't the best trade areas, and that we would be making a $1 million mistake if we developed there."

Eric Taylor, vice president of real estate and development, Tijuana Flats
White-space analysis: With Site Sonar, use points of interest locations as a proxy for your brand to forecast sales in markets nationwide. You can tailor the results using custom revenue and distance thresholds to find the perfect balance between average unit volume and number of sites per market. Quickly plot your competitors' sites and find where you could follow synergistic brands to maximize your success. Learn more >>
Sales impact studies: Find steady growth by avoiding sales cannibalization to maximize your per-market revenue. By using mobile data to map your customers' paths to purchase, you can see which ones would likely transfer to the new location, as well as how this shift would affect your revenue at nearby existing sites. With this solution, you can "look before you leap" to avoid the costs of subpar site selection. Learn more >>
Customer segmentation: Build a predictive model that draws on comprehensive demographic and geosocial data to fully understand your customers' characteristics and interests. By studying the profiles that make up your customer base, you can create targeted marketing campaigns to entice patrons of existing locations. And when you're ready to set up shop in a new area, this solution will help you easily find new markets that have a similar composition. Learn more >>
Portfolio optimization: In an ever-changing world, successful brands are those that continuously innovate and adapt. Keep an eye on your portfolio's overall performance and have data-backed options at your fingertips when consumer behaviors or economic conditions shift. Before you consider closing a location, use the SiteZeus Sandbox to test various optimization scenarios. Whether you're interested in adding a drive-thru, increasing seating, adjusting store signage, or implementing a design prototype, you can get an accurate prediction of the adjusted revenue. Learn more >>
How much data do I need for an accurate model?
When it comes to data, a larger sample size increases reliability, so the more data you can feed into a location-intelligence model, the better the predictions it will give you. But there's more to data than just sheer volume. The quality of the input data is just as important, so as long as you're a diligent record-keeper, the world is your oyster.
If you're just getting started and have only a handful of sites, we've still got you covered. By relying on more foundational elements, like customer segmentation data, you can confidently expand into markets where you don't yet have revenue data for your brand.
See how SiteZeus Locate can help you solve for site selection and optimization.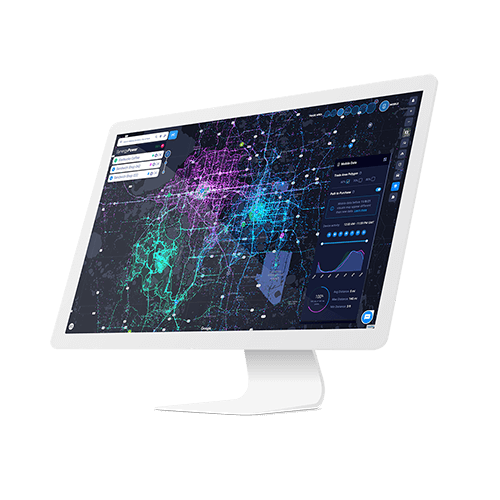 Did you enjoy this post?
Give it a star rating to help us bring you great content!
Average rating / 5. Vote count: